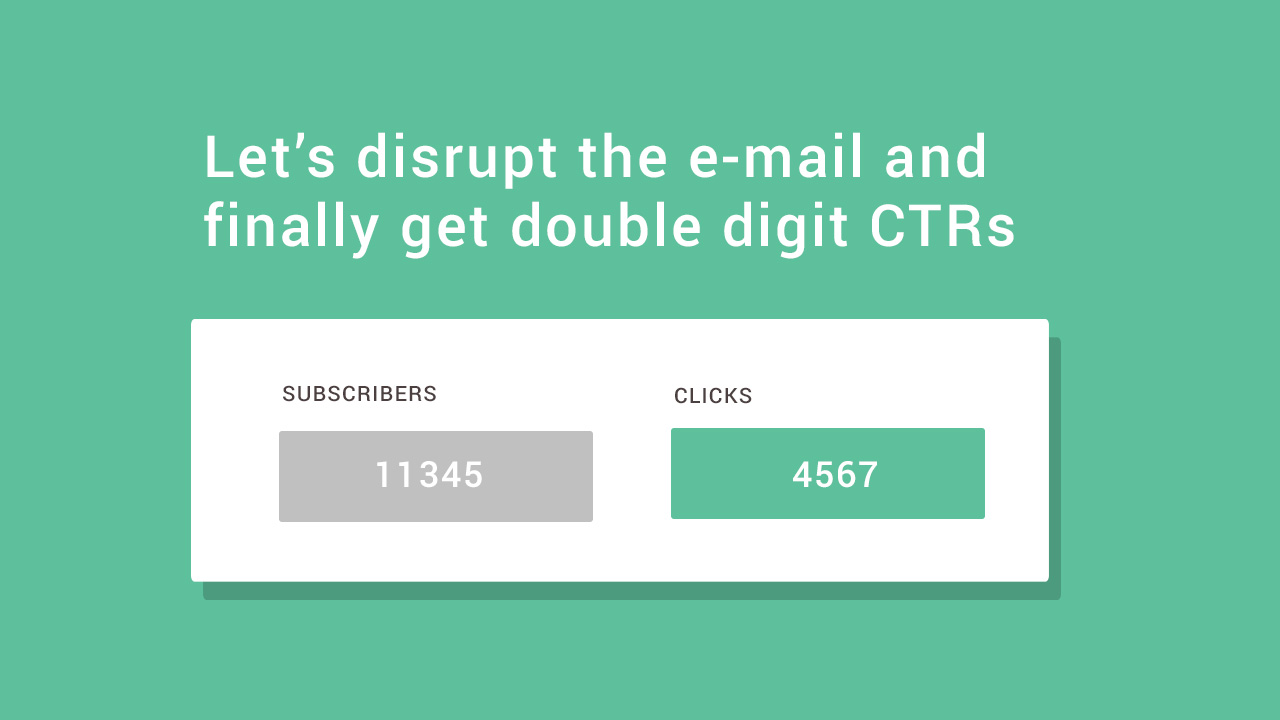 We are all used to build e-mail forms on our websites, where we ask our website visitors to submit their e-mail addresses and notify them by sending newsletters and e-magazines.
But, this e-mail subscription process has not changed for more than 10 years, right?
It is still a common practice to build a newsletter, test it in various email consoles, pay for a service to send the emails to subscribers and receive outcomes with very low click/through rates.
Let us tell you a secret:

So, ok E-MAIL we accept your challenge. We've build EmbedSocial, a super button that disrupts the e-mail subscription process.
It utilizes the power of that red number attached to the Facebook notification icon, that we all want to click. Simple as that. It is a 1 line of code that transfers into an engaging button, asking website visitors to just click and subscribe for direct Facebook notifications. Yes, you just write an 180 character of a call to action, submit a link and click send. Click to check it in action.
Key takeaway: The EmbedSocial platform has found a better solution that allows users to embed a subscribe button anywhere in a website and engage visitors to subscribe for notifications. The great power of this button is the option to notify the subscribers with a direct Facebook notification.
The button can be easily used to send direct links to ebooks, voucher codes, as a gate for under-construction pages or to RSVP for an event.