Mobile push notifications are in and we've been on a good roll this week. We started the week with good news and now we'd like to end it that way.
Today we are releasing EmbedPush, a service that allows developers to implement push notifications in their mobile apps.
EmbedPush helps you engage with your users by sending them mobile notifications through your app. You can easily manage and send notifications, and the good thing is that no additional coding is required. The push notification developer kit is now available for Android apps.
Why use push notifications you ask?
Well it's pretty simple, the biggest benefit of the mobile push notifications is the possibility of increasing the daily active use of the app and also user retention. The notifications will lead your users to open the app when they get the notification.
One of the many good things about EmbedPush is that you can implement it even without having your app up on the Google play store. The only thing you need is to have the app on a smartphone that has internet access to it.
Let me tell you right away how EmbedPush works
After you've registered, you'll get the documentation required for you to implement EmbedPush into your app. Once you've implemented all the files given to you by us, you'll be able to start creating and sending notifications.
To send your first notification, you'll need to fill in a form. It's very simple, you just put the text you want in the empty brackets, set the title and the notification text and you are good to go.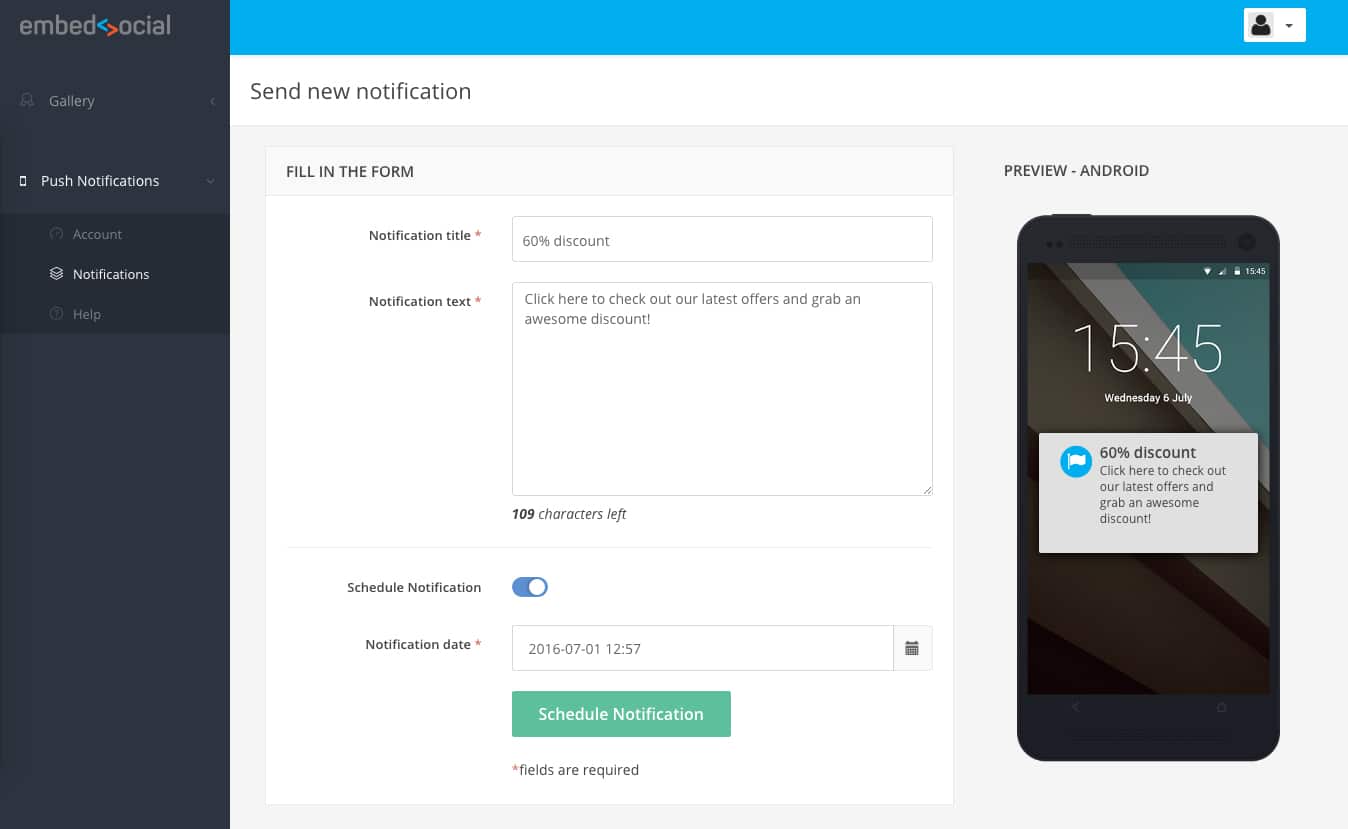 In addition you have the option to schedule a notification if you want to send it on a specific date and at a specific time.
Your notifications will be displayed in a list where you can easily see and track every notification you've sent and see how good or bad it performed, how many mobile users actually clicked to open it or how many swiped right and ignored it.
Start today! Request access
If you want to embed EmbedPush into your mobile app these are the steps you need to follow:
Step 1: Register here
Step 2: Send e-mail to nikola[at]embedsocial.com with your info so we can connect it to your account
Step 3: Start sending out notifications!
If you already have an account to the EmbedSocial platform, just send your request to nikola[at]embedsocial.com.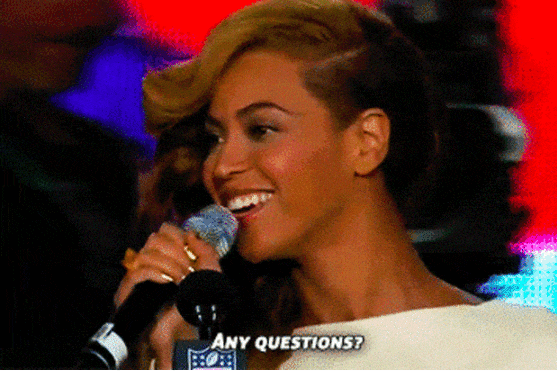 Looking forward to building more products attached to our EmbedSocial and making your marketing life much more easier.