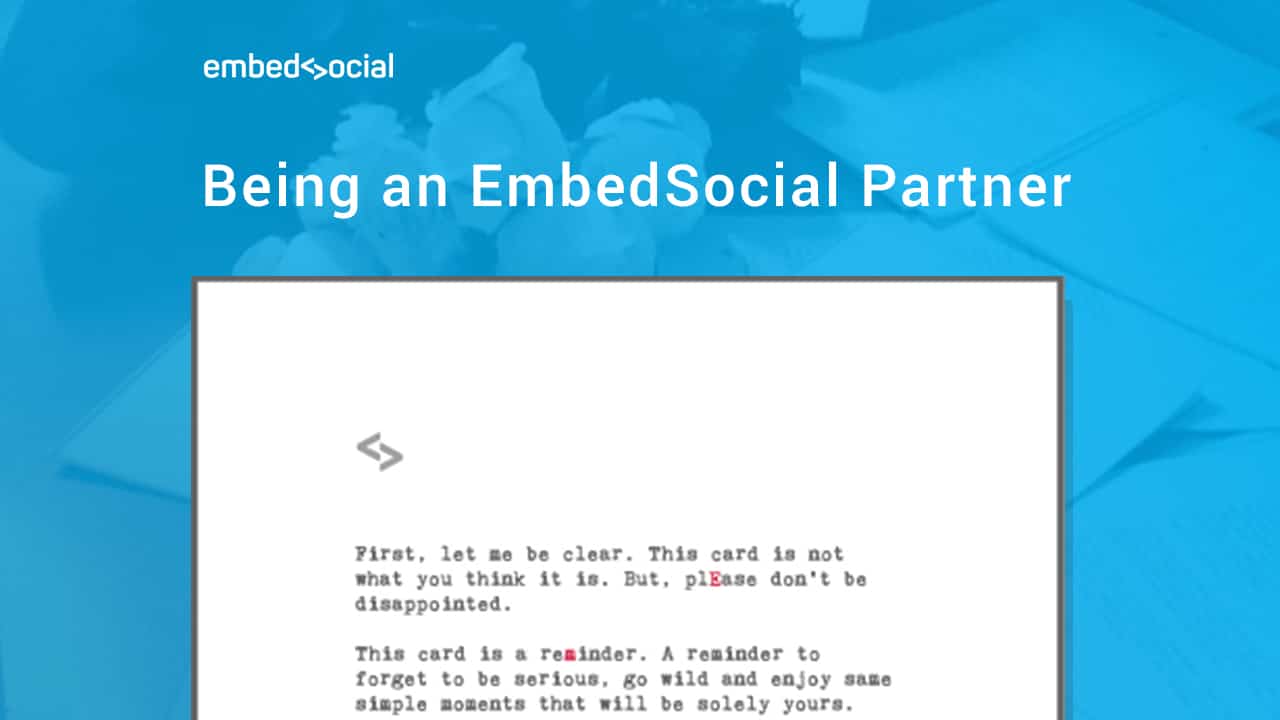 There is a saying that says that your partner is your best friend and we wanted to prove that. There is also a saying that says that you should marry your best friend, but we didn't want to take it that far. We played it safe, at least for now 🙂
We wanted to do something special for our loyal partners and we wanted to make sure that they know how much their partnership meant to us.
We didn't want to send them just a simple thank you card or an e-mail, we wanted to surprise them, to do something totally unexpected. We always want to run just an extra mile for our loyal partners, so we really had to think out of the box.
With Friends Day coming up and also Valentine's Day being just around the corner, we thought why not try and put those two together. That's how the idea was born.
First, we came up with the idea of sending a big bouquet of flowers. But what's a bouquet without a card, right?
We didn't want to just copy a text from some random website, print it on a card and send it. No, we wanted to make sure that our partners know how much we appreciate them. So the second step was writing personalized cards for everyone. The card had more of Valentine's Day look, with hearts and everything, but the text is written on it was more in the spirit of the "Friends' Day". We tried to sound as less cliché as possible.
The next step was figuring out how we are going to deliver the flowers. We were led by the saying; if you want something done right do it yourself, and we decided to send one of our own to deliver the flowers.
I can't think of a better surprise than getting your flowers from a handsome Android developer, can you?
We chose "Friends' Day" as the day we would send out the flowers. But, we weren't done just yet. We wanted to put a little mystery in the whole thing so we decided not to put our name on the card, instead, we put little traces for our partners to follow and come up with our name.
The day came, we got everything ready and we sent out our "soldier" on a bouquet delivery mission. Everything went according to the plan and all the effort we put in paid off when we got to see everyone's positive reactions.
We are very pleased that we got to surprise and cheer up everyone involved and put such a nice ending to a hard working week.
P.S. Boys no hard feelings, we'll get you next time ☺
Make a random day a happy day for your partners!