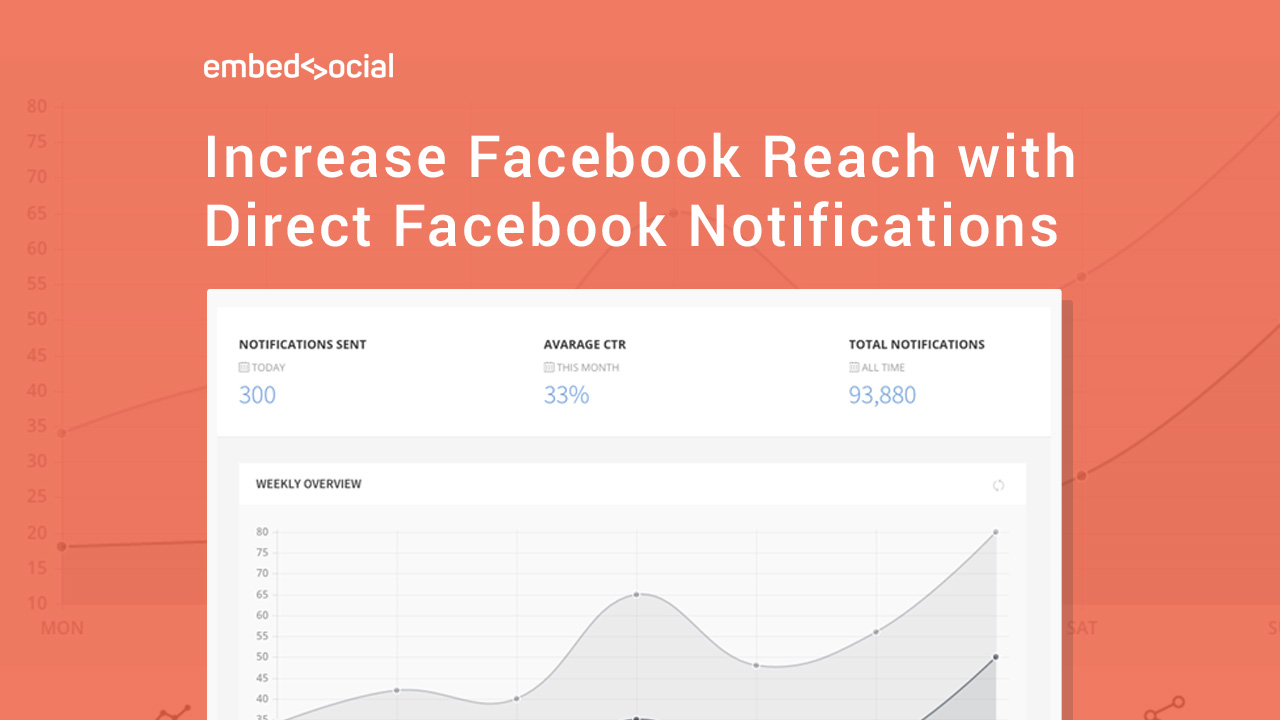 In the past few months, there was a tense debate about the decline of the organic reach of the Facebook posts and how to increase Facebook reach.
Well, the reasons are really simple to understand. The Facebook News Feed has gained an important power by attracting more and more brands to post and share content via their Facebook brand pages, trying to reach their fans that spend the most of their time scrolling their Facebook News Feed.
Additionally, Facebook users have increased their Facebook page likes and also their friend base, resulting in a dramatic increase of the competition in the News Feed. Therefore, the fight for a place in the News Feed has become a true frustration for every community manager.
So, how to increase the organic reach! There are probably more tricks and tips, but the most effective ones are the following two:
1. Post great content
Well, it is time to forget that good-morning-coffee-memes or the one time and meaningless contest that will drive fans without any goal. You will only need to focus on posting high quality content and creating a community. Just remember content is the king! Here are few tips how to start thinking ahead in developing your interesting Facebook content:
Ask yourself: "what kind of content will mostly engage my fans, it's fun and interesting for them!?"
Create content that will educate and help your fans;
Post content with real-time context that will reflect an event that is trending;
Develop testimonials, videos or case studies with real people or better with your fans;
Focus on creating a community with followers that will have a personal attachment to your brand;
Follow this simple formula of how Facebook decides what to show in your Facebook feed and how it calculates the News Feed visibility or formerly more popular term EdgeRank: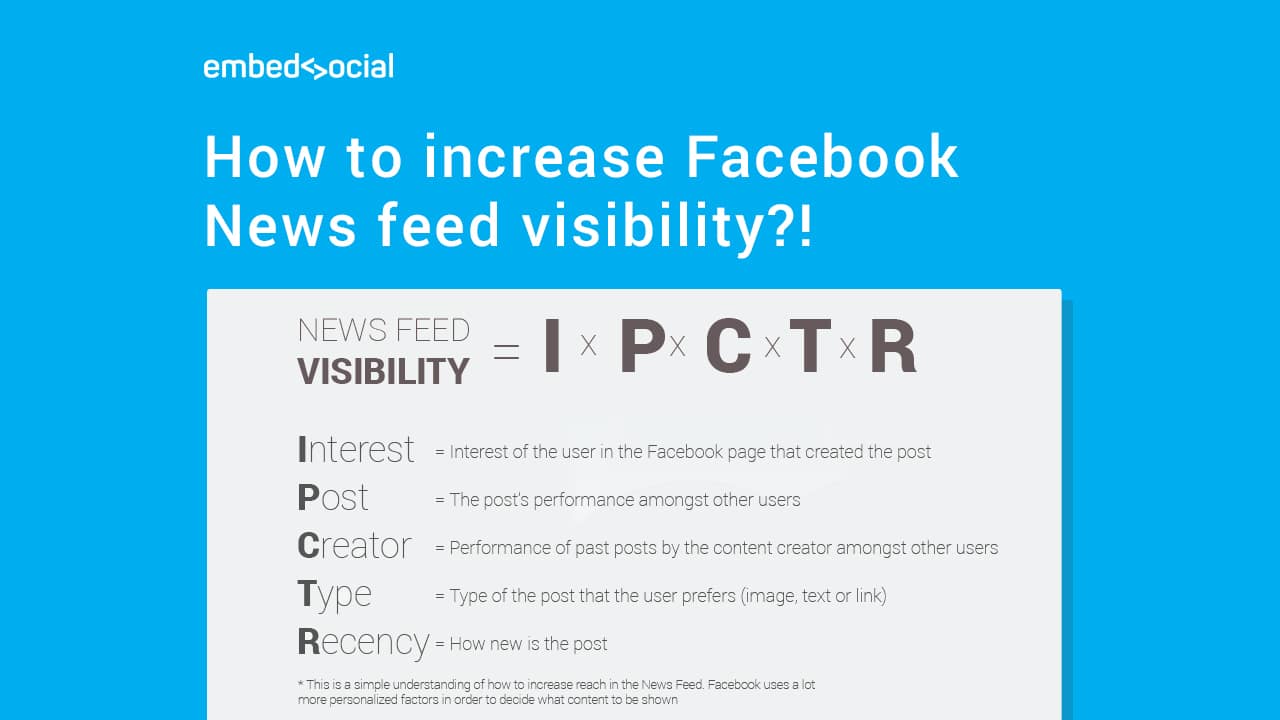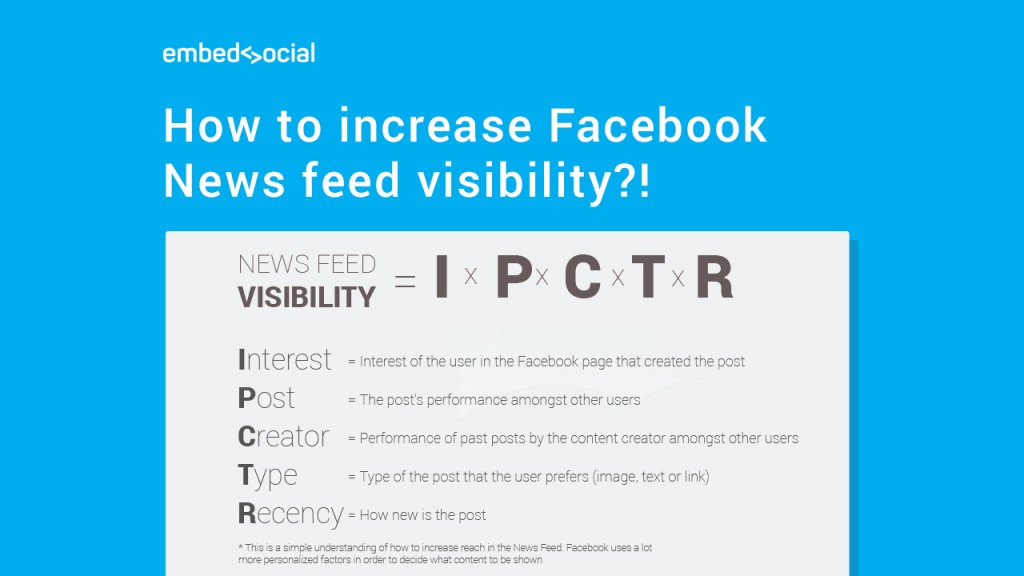 2. Engage fans to subscribe for Facebook notifications that will help increase Facebook reach
Facebook allows fans to subscribe and receive notification once a Facebook post is published. But these posts are not all related to a special and unique fan base that is most willing to buy or consume your product or service.
Use EmbedSocial – the Facebook notifications app. EmbedSocial will help you engage with most loyal fans and send them a custom notification with highly relevant content, links to Facebook posts that you think are highly interesting for them, share coupon codes, .pdf download links or links to product promotions – created solely for them.
By engaging subscribers and generating a relevant list, will help you for sure to increase Facebook reach of your posts or content, by simply avoiding the News Feed and delivering this content in a single Facebook notification. The great power of EmbedSocial is the double-digit click-through rates and the opportunity to increase real conversions by driving relevant subscribers to your website shopping carts.
You just need to signup for an EmbedSocial account and start immediately to increase the Facebook reach of your content, gain high CTR and most importantly grab the opportunity to increase conversions.
If you can think of other use of EmbedSocial, feel free to share it with us in the comments below.