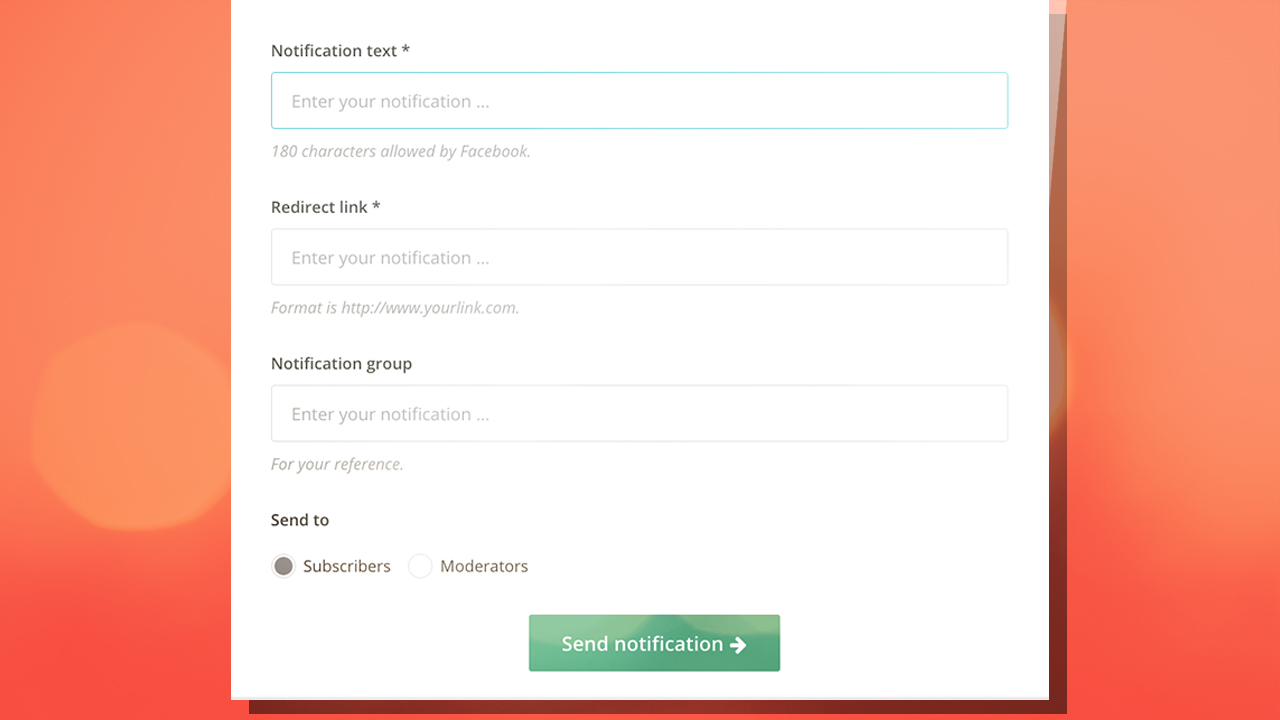 Have you ever wondered how cool and easy will it be to send Facebook notifications directly to your subscribers?
And not through the old and robust e-mail newsletter that we all delete immediately from our inboxes?!
I assume you are aware of the huge power of the red number attached at the Facebook notification icon that we all strive to click each time we login to our Facebook account.
Well, it is your lucky day and we believe that our platform EmbedSocial solves this problem.
We have the solution for an easy push of Facebook notifications to your subscribers.
We've build the Facebook Notifications app to engage with the most loyal subscribers, visitors of your website or Facebook fans.
The ones that are eager to receive all your brand's announcements, new promotions or new product offers.
They are the best brand advocates, the ones that you have to engage and nurture.
We've discovered that the Facebook pages have grown to attract fans that are interested in different stories that our brand serves them every single day.
The struggle is that most of the brand advocates might not see some of the important story you have published due to the decreased reach in the Facebook Newsfeed.
So, how to send Facebook notifications!
First you need to signup for an account and follow these 2 steps:
Embed a Subscribe button or plugin with a short line of code anywhere on your website or Facebook Tab/App
The embedded button will help you to engage with the website visitors to subscribe and receive updates. In the first step, your goal is to ask as many subscribers to click the button and generate the initial subscribers base that will be willing to receive your Facebook notifications.
Enter your notification text specify the redirect URL and send after you have generated your subscribers' list than is easy for you to use the EmbedSocial platform and send them your notifications. We suggest sending content that is truly relevant to your subscribers, which offers a benefit and also provides high value for the subscribers to actually look forward to every next Facebook notification.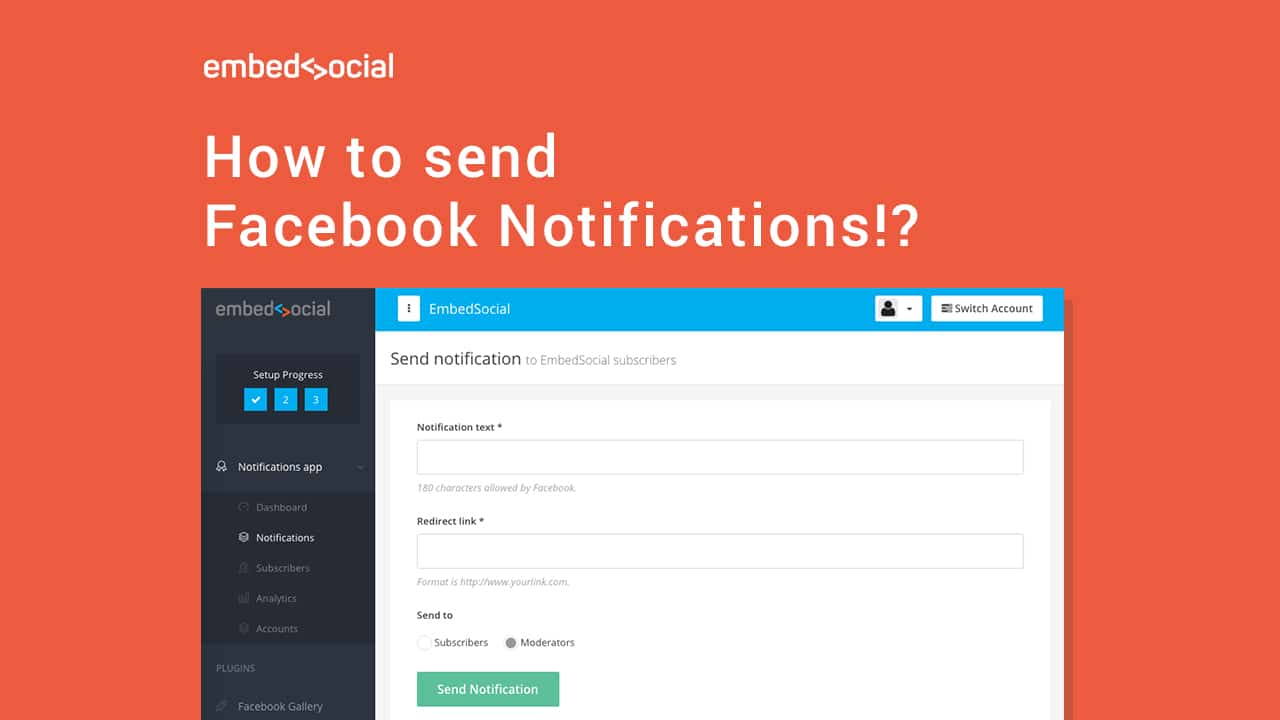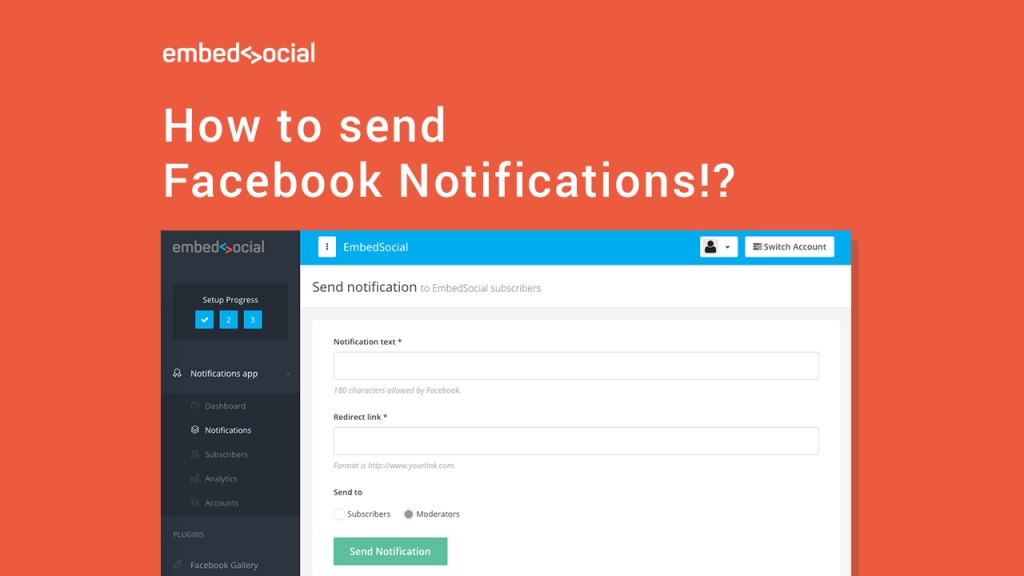 After you have sent your first notification you can track the performance and measure the click-through rates that in our experience have gone multiple times above the low CTR of the e-mail.
Sign up today and send Facebook notifications to your loyal subscribers.