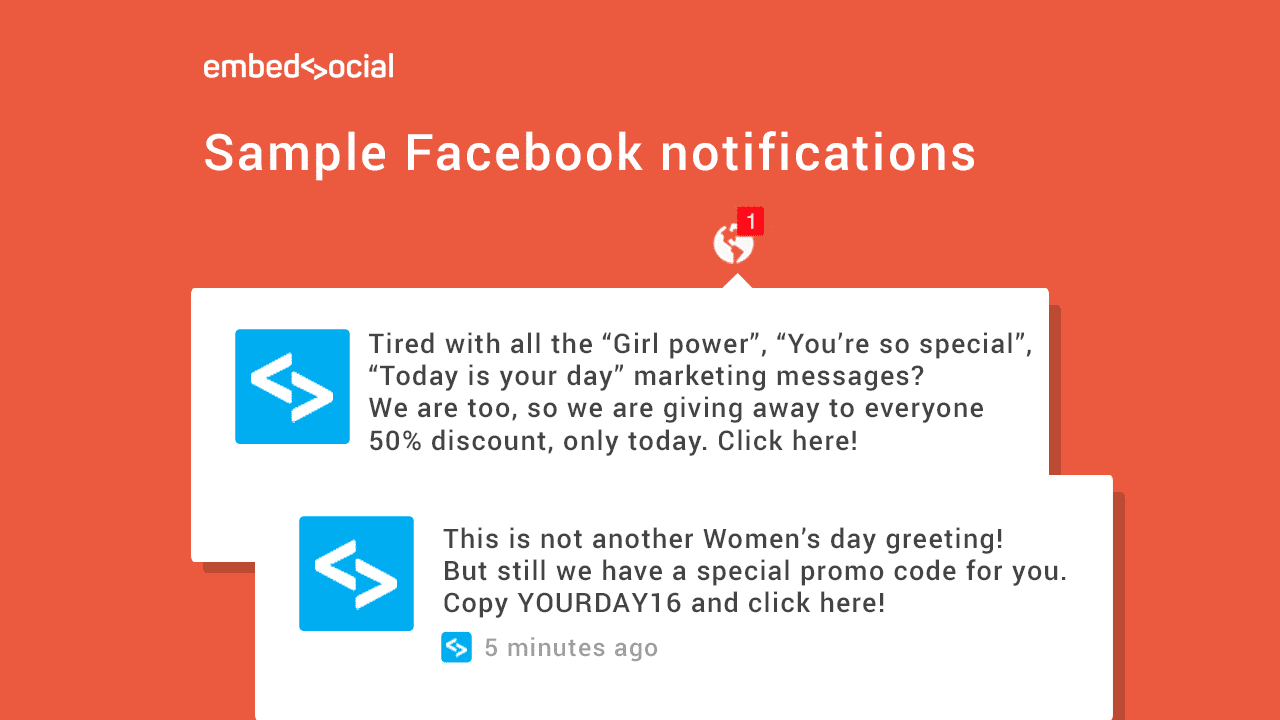 With Women's international Day just around the corner, all events will be geared toward women's empowerment and independence, mainstream WE CAN DO IT messages and similar. Because we are marketers who want a real communication with the audience, we couldn't help but wonder how to implement the (r)evolution of our Facebook notifications platform, in this global event without sounding lame and like everybody else.
Below we have outlined 2 ways how Facebook Notifications will help you deploy innovative marketing strategies this Women's day or every other day.
1. Direct Facebook notification with 50% discount link
We say, why not? In an era when everything is ​digitized​, why not be innovative and ​digitize the whole salute experience. ​Don't​ mind the flowers and all, but we assure you that there is a little magic in what we offer.
Why not go a step ahead of your competitors? Everyone is used to getting an e-card in their inboxes, so this year make sure yours stands out.​ How?
A ​congratulations​ notification will "blossom" on their Facebook notification list, along with a redirect link to a special 50% offer, available only today. Who will not ​want to​ click and get it, mmm?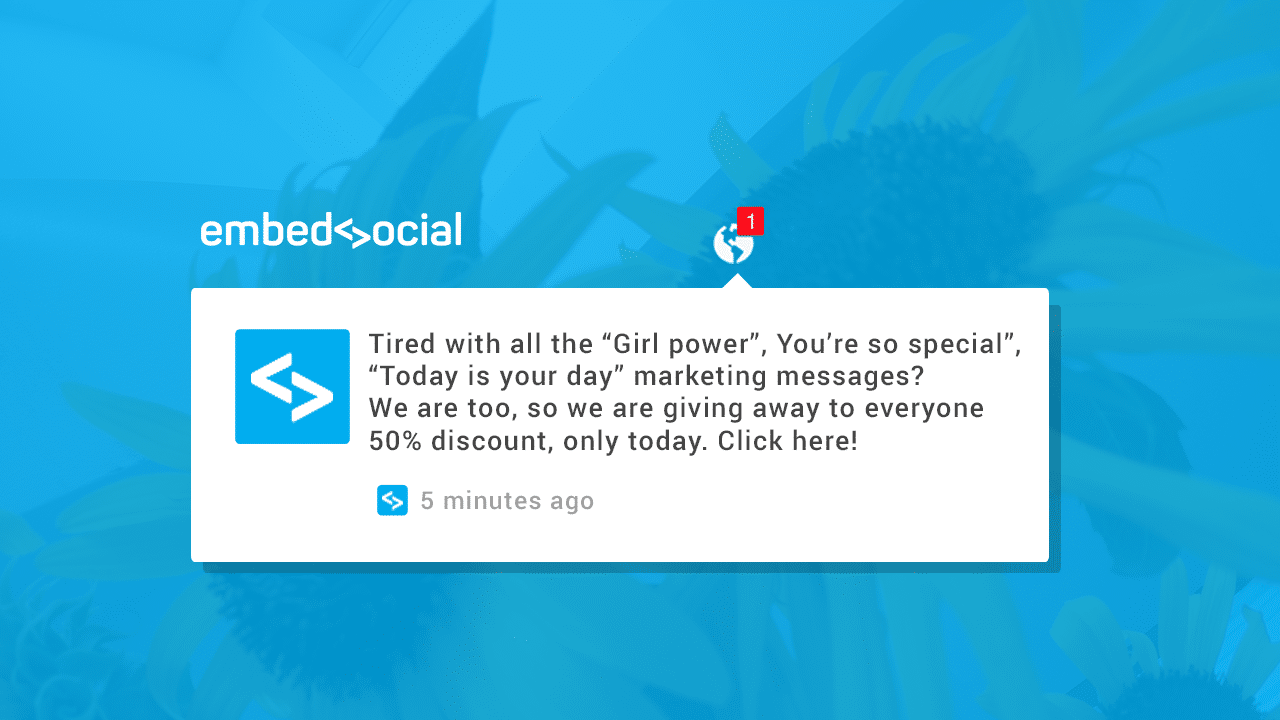 Even though it's a little unconventional, you must admit that it's a more thoughtful and direct way to reach your female customers, and from a marketing point of view it straightens your relationship with everyone else.
2. Promo code in a 180 character Facebook notification!
We have no doubt that ​a​ greeting card will give ​every woman​ goosebumps, but let's get real here; it's not enough. Every good marketer knows that holidays are all about gifts and promotions, and now you have a more proper channel to push your products further, ​in a cheaper and easier ​way​.
No better way to show appreciation for your most loyal ​female* fans than to award them through an engaging Facebook notification that contains an actual gift. In more ​detail​, you can send your promotions as a 180 character Facebook notification with a promo coupon code that is valid only to your subscribers. That means ​that not only will you directly reach your​ customers, you will also witness purchases right away. And why not send this code to everyone in your subscriber list, female, male or other?!
We're talking extremely high engagement, double digits CTR and most importantly, conversions on a large scale. Yes, it is possible. Get generous and get direct!
Going with the spirit of Women's day; Yes, WE CAN DO IT, and we'll keep on doing it, with greater creativity and greater innovation.
Happy International Women's Day
If you still have not created your account, get started today and register for a plan.