TikTok is one of the most dynamic apps you can use in the social media world. It has the fastest-growing user rate in the world. Often, TikTok changes its platform and constantly wants to bring new features and algorithm updates for a better user experience. As a content creator, you are probably a witness to how much TikTok has changed since the beginning of 2022, and we can expect even more in the following period.
2022 is a turbulent year and everything is changed in the digital world from its core, not just the social media operation. TikTok is one of the leading platforms for content creators thanks to the constant algorithm updates and new interesting content features added to the list every month. If you can't find some of the features on your TikTok account yet, just update the TikTok app regularly or wait for the changes in your country. All in all, more updates and features are coming, so make sure you are up to date with all of them.
In this blog post, we will make a list of the most prominent updates and features this year. So, make yourself comfortable and check all of them in a certain month.
New TikTok Features June 2022
New Camera Effects
One of the latest TikTok features on the app is for content creators. It's about new camera effects you can access from the "Effects" tab when you open your camera. There are a bunch of faces or background effects you can use to make your videos more interesting by adding some specific graphics. For example, the latest effects include a Lakers baseball hat, rainbow hats, funny sunglasses, a Nepal flag on the face, eyes and mouth zooming, funny makeup, and so on. Use such effects to create interesting videos for your followers, to bring positive energy, and let them interact with your content firsthand.
Digital Wellbeing Care
It's a fact that billions of people use TikTok daily and spend a lot of time in front of their smartphones and mobile devices watching TikTok videos. Because of that, TikTok takes care of the users' well-being and properly uses technology to maintain a positive relationship with the devices.
To prevent being overly focused on watching videos and using smartphones, TikTok offers screen time breaks to schedule a reminder. You can set the reminder to notify you every 30 minutes to take a break and help you to be more balanced on using TikTok. Also, it would help tailor your experience by modifying your reminders every time everywhere.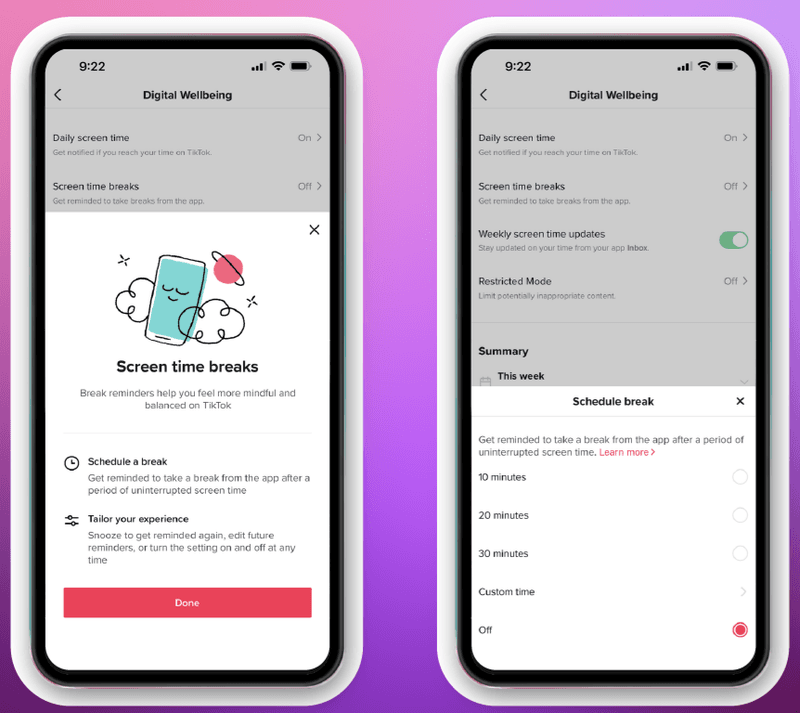 View History Display
TikTok is launching a new feature for better insights on the profile known as Post View History. Thanks to this feature, the users will have a chance to check who stepped on their profile. This is similar to the LinkedIn feature, where the users get a notification when someone opens their profile.
You can get such insight only for the people you follow and who follow you. The other accounts cannot be tracked this way. It's worth mentioning that the View History option has been tested since January this year. Now, it is fully implemented in all profiles, no matter your location.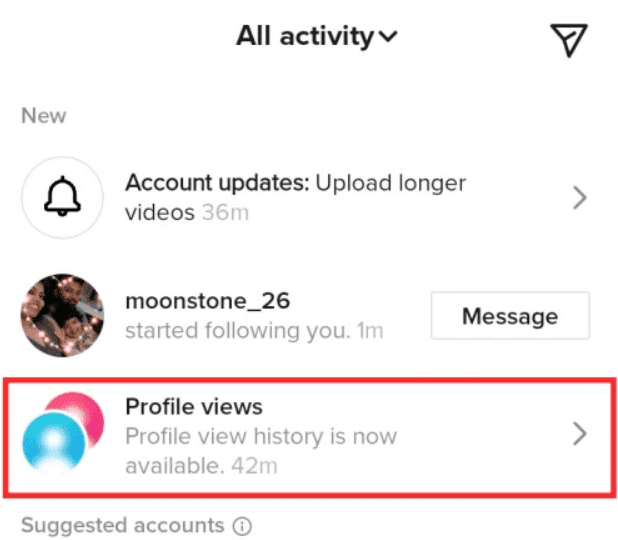 New TikTok Features May 2022
TikTok Favorites Button
In a similar form to Instagram, TikTok users now have a chance to save their favorite videos from the For You page. When you tap the save button, the saved video will be archived on your profile in the favorites section, which is also a new feature you can notice on your TikTok profile. Under the favorites section, where you can access your saved videos, you can find the collections. There, you can sort your saved videos for better navigation and organization. Also, you can save TikTok sounds, effects, and other things.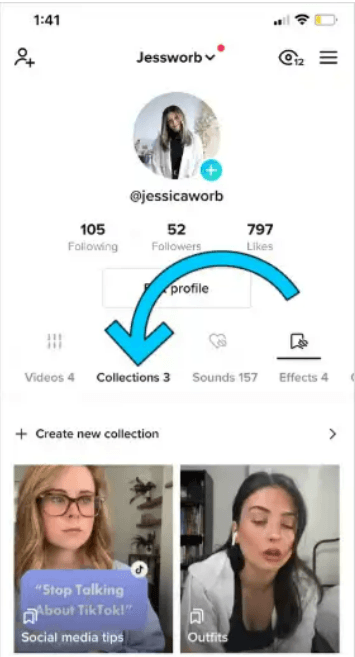 New TikTok Insight Platform
TikTok launched a new marketing tool that gives deeper insights to content creators and social media managers when it comes to the audience demographic worldwide. TikTok creators can use this platform to check the audience's behavior and interests, as well as their interaction with other brands. Also, there is a feature for deleting irrelevant data from your wanted insights, so you will get clear info about your target audience.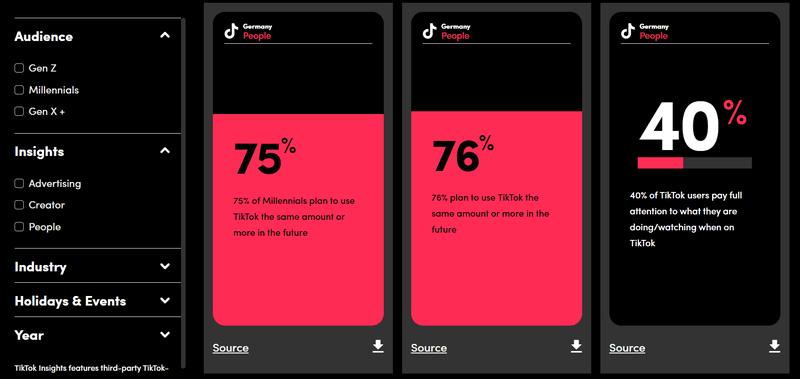 TikTok Branded Mission
For all TikTok creators and businesses to be connected, TikTok launched this new collaboration platform known as Branded Mission. Branded Mission is a place where social media managers can come and turn the best performing TikTok videos into ads or use them for marketing campaigns. TikTok creators can collaborate with brands and managers that way and earn decent money on the platform. Also, every time you want to go on a mission, there are certain requirements on how to record the video to be accepted on the Branded Mission platform.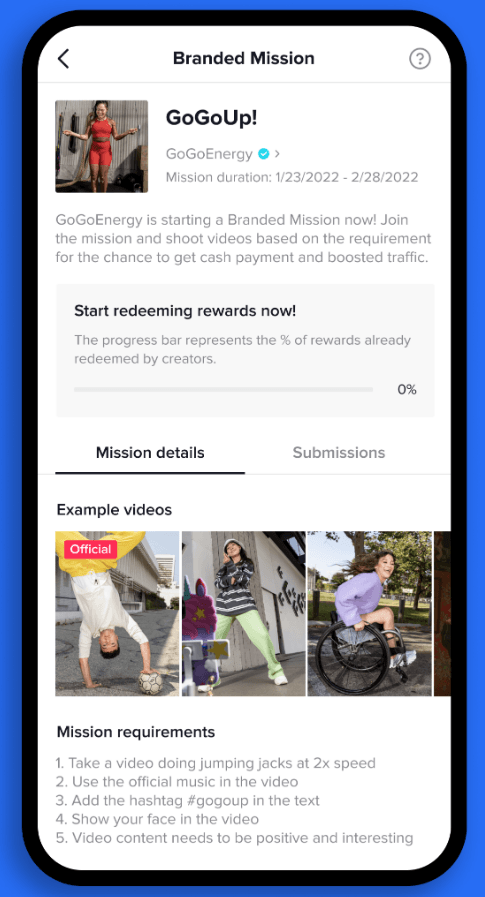 New TikTok Features April 2022
Inbox Update
You probably have noticed that the TikTok inbox has changed a lot, and new features are included in the new version. The new inbox version has 3 new options you can use for better organization and profile checks when it comes to your followers. There is a Contacts section where you can find all of your contacts on your phone which have a TikTok account. Also, the New Followers section in your inbox will serve you to see all people who followed you recently and to get in touch with them. And the last one is the Activity section. There, you can check all activity on your profile and check who engaged with your content.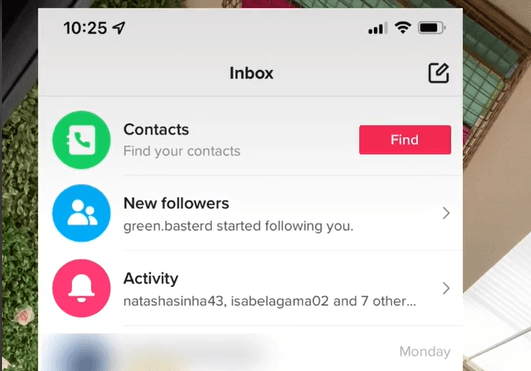 New TikTok Community Guidelines
In April this year, TikTok announced new community guidelines for all TikTok users and the newcomers who will step in. TikTok emphasizes the original content. So, according to the new guidelines, the copied and low-quality content will not be pushed on the For You page. It means that the TikTok users will not get video recommendations for unoriginal videos but only for original TikTok videos created or imported directly on the app.
TikTok Sandbox
The TikTok Creative Sandbox is a new way for brands and content creators to find out more information about how to maximize their content and reach a wider audience daily. In the sandbox, the users can find the fundamental basics or the proportions for the TikTok videos and everything related to it. For example, the best performing video could be an HD video up to 24 seconds long. The aspect ratio should be 9:16, while the resolution is up to 720p. Always tend to add a sound from the TikTok library,. This is another important element of hitting the best video performance on the platform.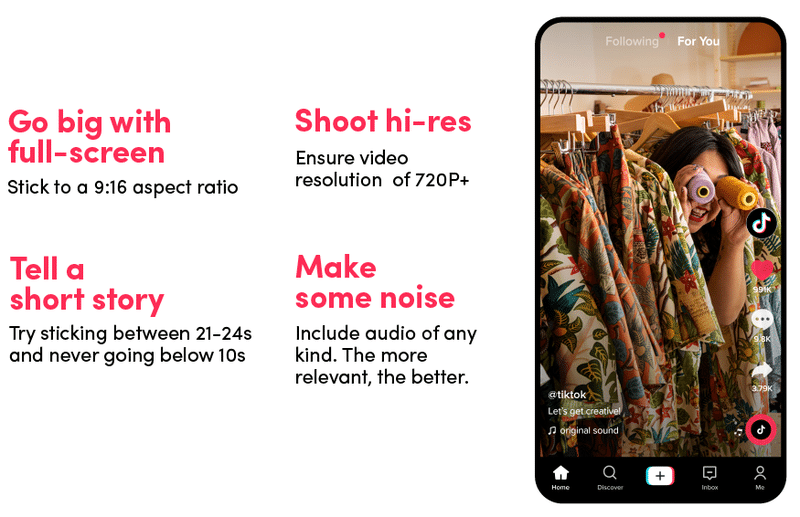 New TikTok Features March 2022
New TikTok Features February 2022
Up to 10 Minutes Longer Videos
TikTok is no longer a short-form video platform, and now it is affecting YouTube in a specific way. All TikTok creators can upload up to 10 minutes long videos and create long-form content for their audiences. It opens an opportunity for all TikTok users to record vlogs, 10 minutes podcasts and interviews, tutorials, etc. This is a direct attack on YouTube and its content possibilities. TikTok is now a competitive platform when it comes to long-form content. So, let's see if it overtakes YouTube in the content duration game.

Let Others Repost Your Videos
TikTok launched a new feature that enables you to make your videos free for your audience to repost and share on their profiles. All you need to do is to go to your settings, find the Repost option below and turn it on. From here, when your followers want to share it, there will be a yellow repost button for directly reposting it on their profile. That's how you will increase your engagement rates and reach new followers with only one feature.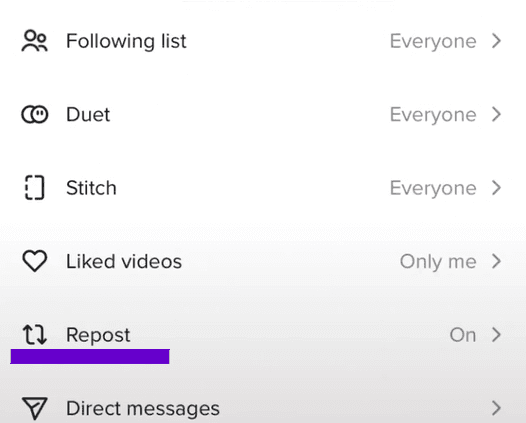 Brand Safety Center
For increased safety and responsible platform use, TikTok launched a brand safety center designed to make everyone safe. As the name suggests, Brand Safety Center is a platform for people and brands to come over and see the latest TikTok announcements, certifications, transparency, terms of services, articles, and so on. That's how all TikTok users can stay up to date with the safety regulations and contribute to the community for increased safety on the app.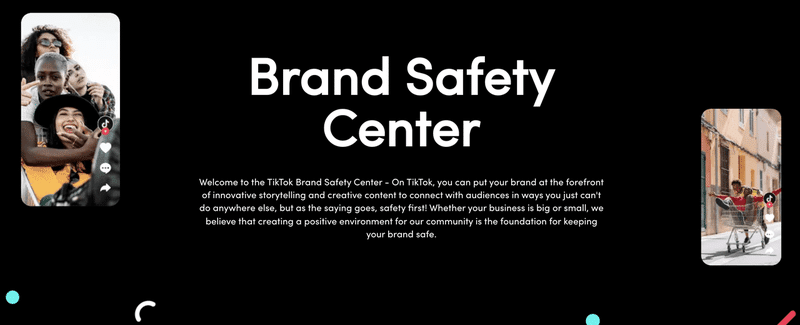 New TikTok Features January 2022
TikTok Instant Page
A landing page with an instant loading time – TikTok Instant Page is one of the best features for advertisers and TikTok managers. This landing page is designed for TikTok ads and it is 11 times faster than the normal page on the web. This effectively makes the whole user experience better. Your followers can tap the Instant Page on your in-feed ads or as a call-to-action sticker after watching your TikTok videos. This is a great way to redirect your viewers by putting an external link from your online store, website, product page, and so on.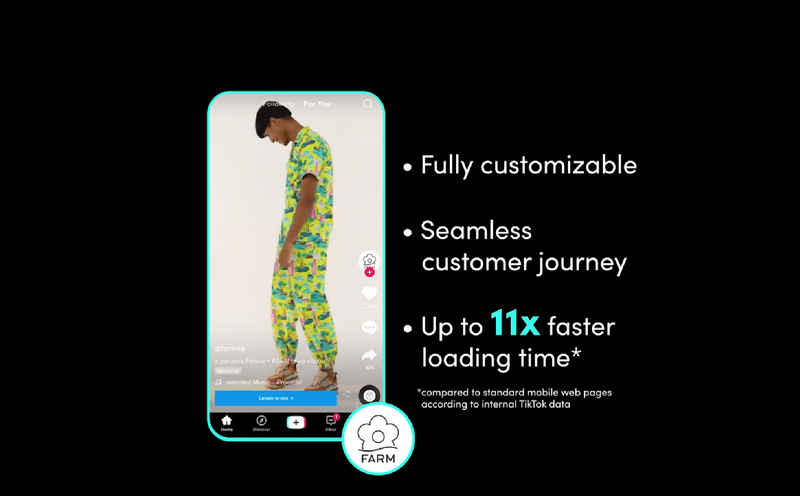 TikTok Stories
If launching long-form content was a competitive strategy against YouTube, TikTok stories are a direct strategy for beating Instagram. Scrolling on your For You page, you can notice circled avatars of the people you follow – it's a TikTok story, the same principle as the Instagram story. TikTok stories are short-form content, and they last 24h on the profile. They are marked with a blue "Stories." You can use them for announcing your new video, interacting with your followers, or showcasing something behind the scenes.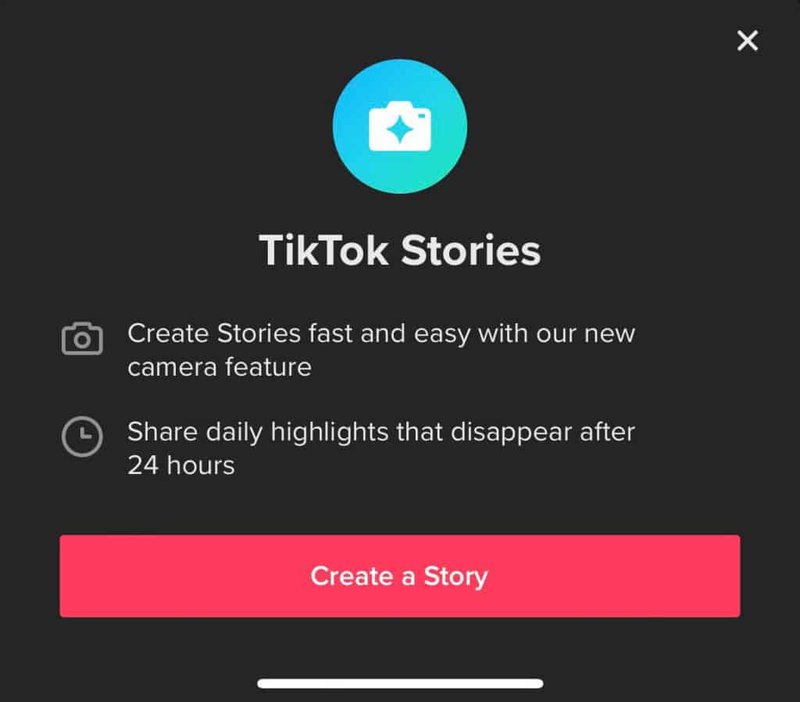 "Invite People to Watch" Feature
TikTok launched a new feature for better engagement rates and views on the TikTok videos known as "Invite People to Watch." This feature allows you to invite some people to watch your new TikTok video and grow the number of views instantly. Also, TikTok creators have a chance to invite people on other social media platforms, such as Facebook, Whatsapp, and Twitter, and increase their watch time drastically.