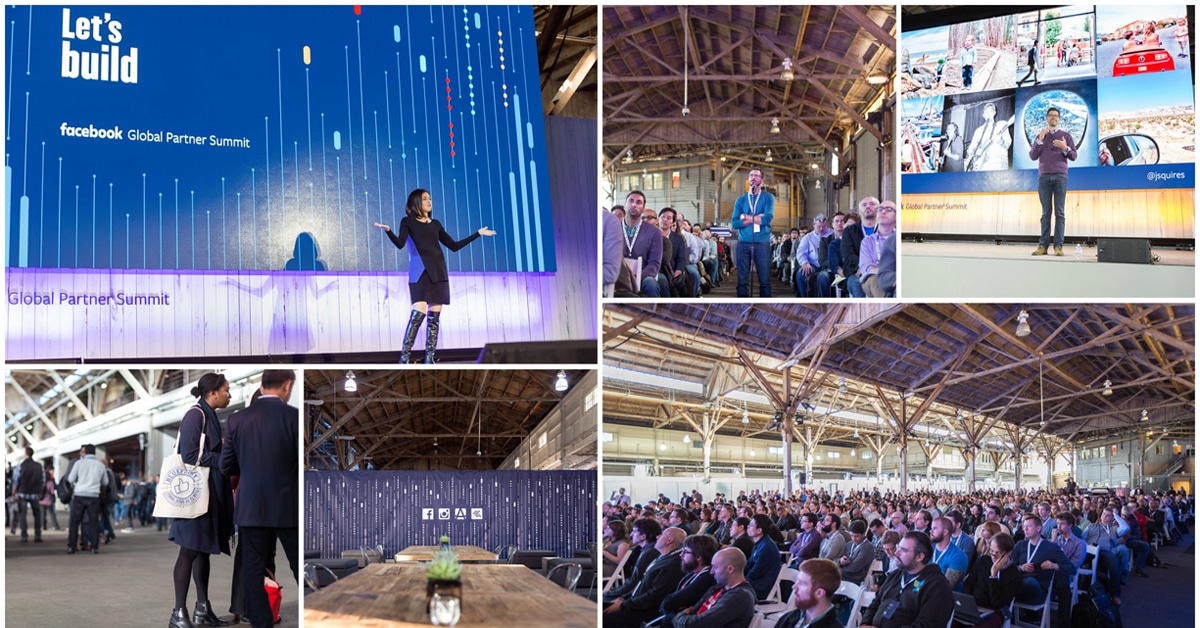 Every business is already familiar with the benefits that all social media platforms offer in the marketing world. Whether they are used as a distribution channel or advertising platform we can all agree that their ROI is probably the greatest from the entire marketing optimization funnel.
The importance of Facebook in the social media world is undeniable. But the annual F8 conference was definitely a game changer and the 10 year Facebook Plan left us all speculating and questioning the world's future. It's been weeks since the F8 and yet everyone is still talking about it; Facebook sure knows how to steal the attention and maintain it for a long time. But behind all the bots and personal assistants there is something much bigger going on; With the latest way invented for connecting people, Facebook is raising on levels no other social network has ever achieved and inevitably taking the throne in the overall marketing realm.
So while trying to "crack the code" of Facebook's triumph we've come up with some questions:
Why do people choose Facebook as the main platform for growing their business?
What is so special and unique about Facebook that makes it the main platform in the social media marketing world?
You are getting more curious, right? Read below about how we've put our discussion into practice and came up with the answers.
Broad reach
First things first; 1.5 billion users, more than 50 million businesses present with Pages, more than 3 million advertisers. (Still waiting for today's Facebook Q1 2016 earning call, so I will update the data as soon is it available.)
The numbers show that you as a business have the world as a stage, you connect with the relevant audiences (the concept of target audience), your marketing campaigns can easily return the wanted results and most importantly it's so simple that even my dad (who by the way uses computer mostly for Solitaire playing) can create a campaign, a successful one though.
I'm sure you'll say , It's not something we already don't know, every social media platform is offering similar conditions and services (OK maybe on a smaller scale). So what is Facebook's diversity here?
Well, Facebook is the friendliest of them all; The partner programs come with so many benefits that are getting every business as close as possible to their customers, offer free education programs, open APIs for developers to build products and monetize, and so much more.
To understand the history of how Facebook grew its partnership programs, watch the video with Blake Chandlee the VP of Partnerships at the Global Partner Summit 2015.
Constant efforts to educate stakeholders
When I think of stakeholders, I mostly point at the marketers and developers, a group that from Facebook's beginnings was mostly concerned with the growth of the Facebook platform. As part of this group, my company witnessed countless webinars, free educational videos, open seminars, conferences, opportunities, that Facebook strategically decided to provide in order to create an enormous ecosystem that will continue to innovate and grow their platform.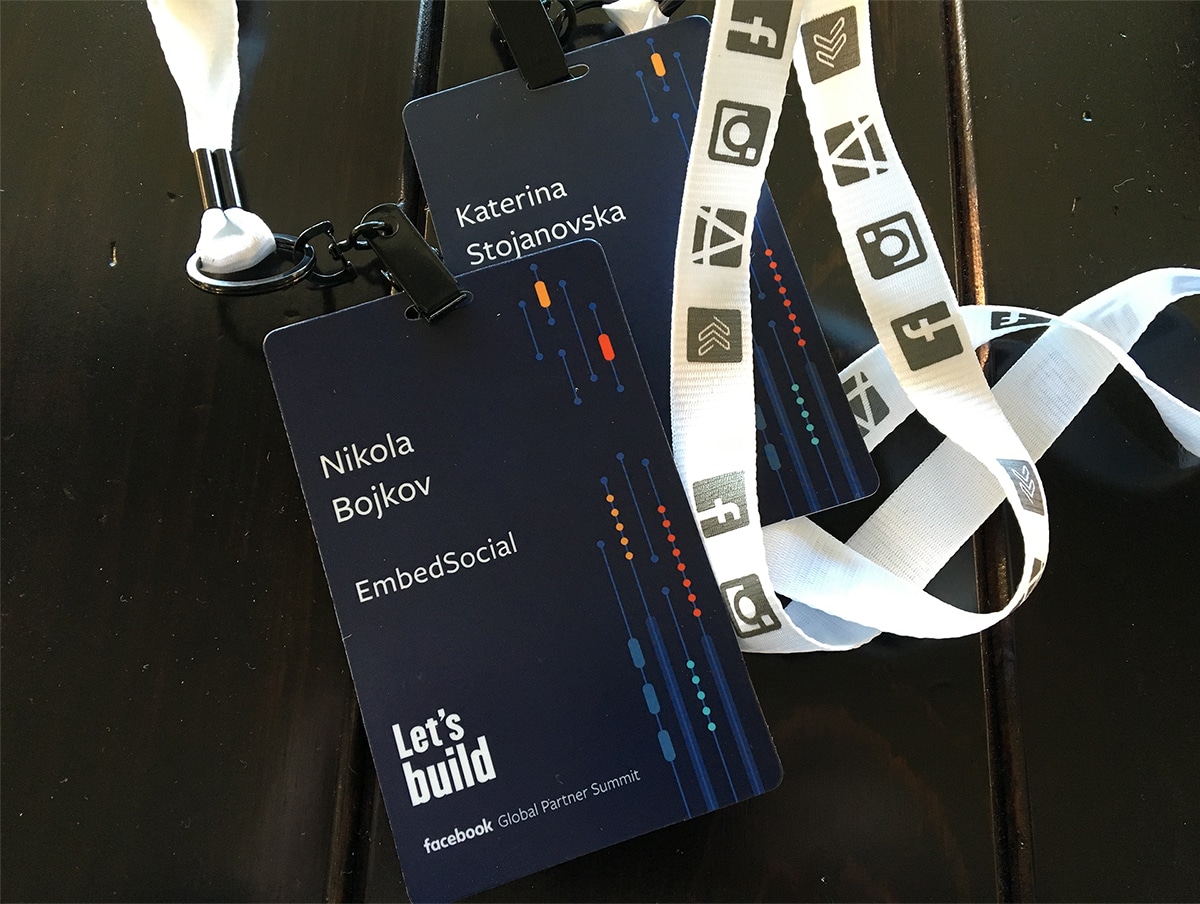 It is in the Facebook's philanthropic nature to not just create something that's "destined" to succeed, but also to "let others inside" – to use it and benefit from it as well.
It's the only platform that not only gives you knowledge but also is open to receiving it from you and partnering you in the process of creating valuable products and services from it. It's the only platform that puts the "All lasting business is built on friendship" into practice. And we just hope, others will do the same!
For those that want to become Facebook Marketing Specialists or great Facebook developers, start here:
Facebook Blueprint – 50 eLearning modules for Facebook marketing, Facebook for Business webinars and don't forget the Facebook developers documentation.
Recent examples of the Facebook open platform policy
In order to practically understand the Facebook open platform strategy, I decided to outline 3 recent platforms that have huge benefits for the Facebook partners: Instant Articles, LiveVideo and the Messenger platform.
With that said, Facebook opened their doors to publishing companies more broadly than ever. Even before the newest announcements about Instant Articles and LiveVideo, Facebook was already the biggest aggregate of the world's news and the main channel for content distribution.
So with the Instant Articles introduction, we can freely say that it is going to become a huge newspaper and news program too.
Sure there was the fuss about the native website traffic , but publishers should think of it in this way; It's achieving social media presence in a new way;
You're placing your content directly in a place where your readers already are, no sudden pushing to your website. Moreover, the content is wrapped up with the ultimate rich and interactive experience (interactive photos, audio captions, videos and much more);
You're placing it with "instant" opening speed, which will finally put an end to "bouncing readers"; as people are getting busier they really don't have time for re-direct links, especially the ones that load for centuries.
And on top of it, you have the ability to share branded content and direct ads with 100% earned revenue under the above-mentioned circumstances.
And again, Facebook is offering to join forces with the publishing companies and provide them with the above-mentioned benefits through the partner program. For those that want to become a Facebook Instant Article Partner, sign up at https://instantarticles.fb.com and read the complete implementation guide provided by Facebook.
LiveVideo, on the other hand, is giving the reports a personal touch. With the removal of big cameras and flashing lights, people become more open, more friendly and more engaged. Every reporter will become more accessible and the interaction itself will provide a better connection between reporters and their audience.
Our team, EmbedSocial, used this feature for doing an interview at a recent conference that we recently visited.
Believe me, if I did it, everyone can do it; it's just so simple to use, the natural approach makes the whole experience interesting for the reporter, making you want to use it again. And the fact itself that has 1.5 billion potential viewers, makes it a great marketing tool for interaction and engagement with the audience.
Facebook cares for businesses' broadcasting careers too; It provides best practices reporters can implement in order to perform a successful reporting and get engagement in return.
And last but not least – The Messenger Beta Platform
Both sides will benefit from it; Businesses will finally streamline the customer support and save time to focus on the things that really matter for their business like marketing and product development.
Customers, on the other hand, will have the world on a single platform, a world highly responsive and always there for them.
And don't forget the rumors that Messenger eventually will become an advertising platform. As a marketing team, we are already excited about the benefits arising from that.
For those of you that the process of creating bots sounds like a science fiction thing, don't worry, Facebook has got your back, again. It literally provides a step by step guide along with tips to make sure you take full advantage of the platform.
Start Here: Become Friends with Facebook Messenger
The outcome of the Facebook's friendship programs
Companies build businesses around Facebook's platform, the marketers learned the benefits of 3x ROI campaigns and developers already build an entire world around the Facebook platform code. Most of these individuals have personally met Facebook employees who help them on a regular basis. Facebook teams have literally established a personal relationship with lots of teams around the world.
That is why it is easy for the Facebook open ecosystem strategy to introduce new platforms and make them an integral part of the way the world conducts business.
More importantly, with its friendly approach and the benefits arising from it, Facebook is attracting more and more businesses to become part of its partner's program while establishing an even wider and stronger network. Why, well probably because of this "mantra" …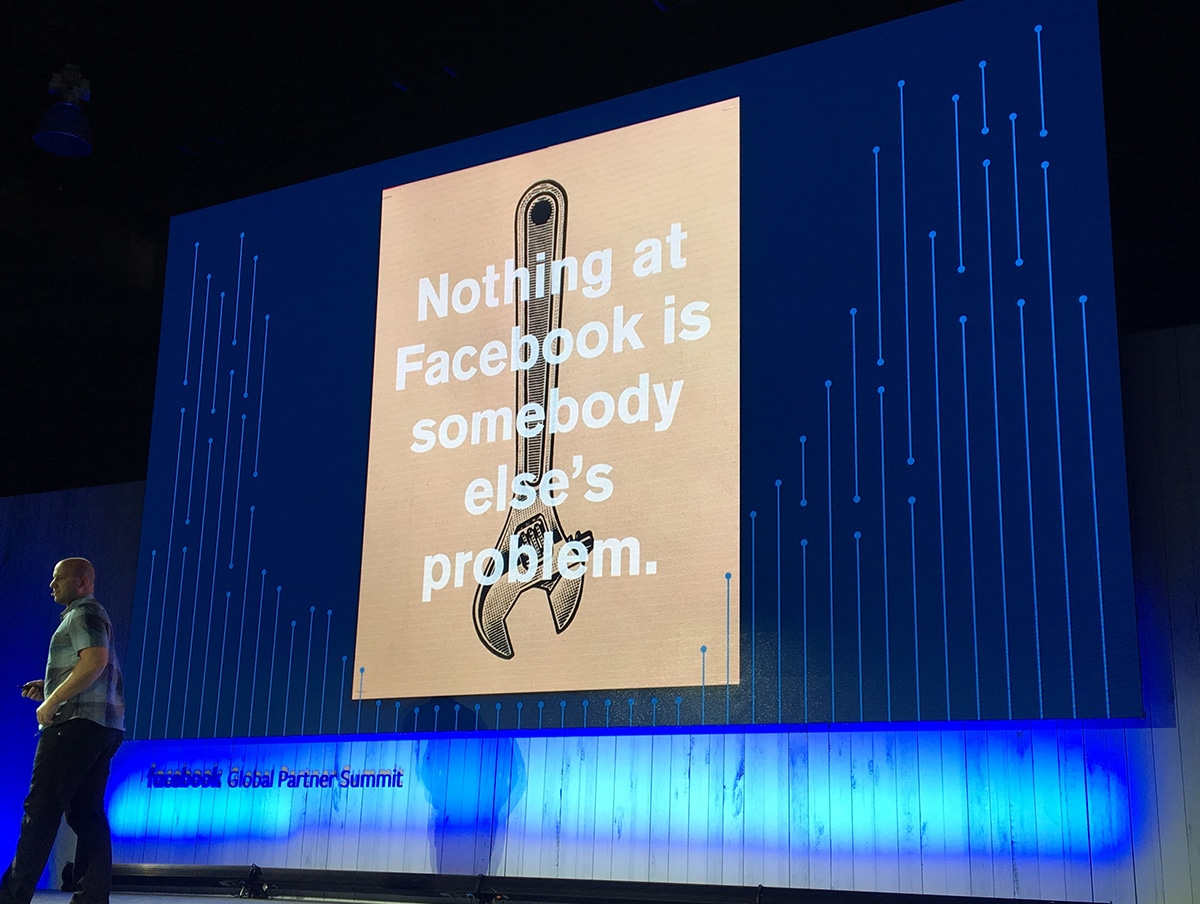 Since the early days, Facebook has comprehended the importance of "team work" and worked it's way to the top thanks to it. And by continuing and expanding it further, odds are it's going to maintain that place for a long time.
So while we're applauding over the brilliance of Facebook's strategy , other social networks must go into action right away; They need to look up to Facebook's' friendly approach to the public and implement it as soon as possible.
Practices other social networks can use:
1. Enhance the connection with third parties through education and collaboration;
2. Initiate partner programs in which individuals can contribute to the future network development;
3. Support Startups who work in their niche by offering awards and other incentives.
Following Facebook's example, Twitter opened their doors to more developers and hopefully will continue to offer more in order to attract third party companies that will develop on their platform. And I just hope that others will do the same and make the playground more interesting to play.
What are your thoughts, any suggestions on how other social networks can implement partner programs?