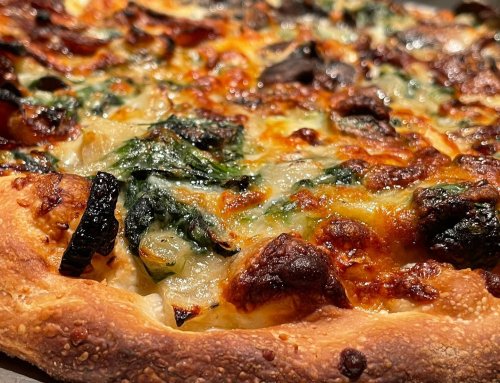 June 01, 2022
The most wonderful combination- creamed spinach, sautéed mushrooms, sweet and sour onions and cheese...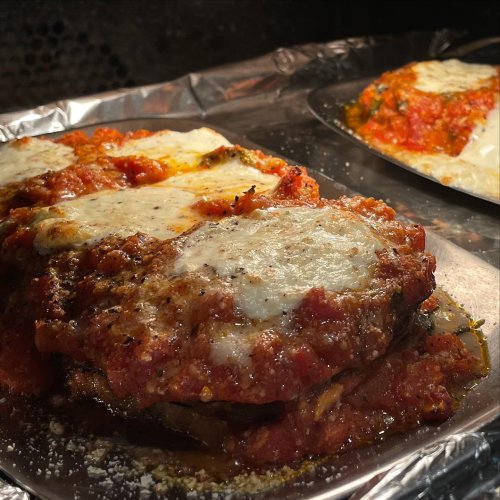 May 24, 2022
Eggplant parm-with creamy burrata- SO DELICIOUS!!! 🙌🙌🙌 #whenthisnanacooks #homecooking #burrata #an...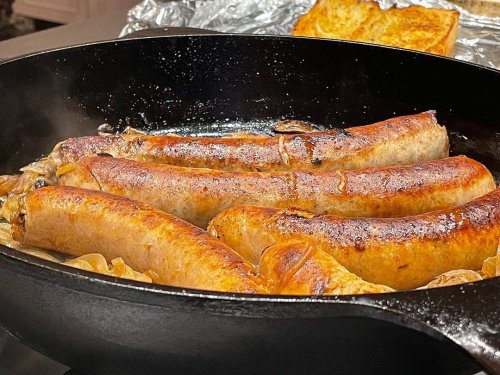 May 23, 2022
Hot and sweet sausage on toasted garlic bread: sausages are first simmered in broth-then seared, and...
May 11, 2022
Wood-roasted Cornish hens with potatoes- sautéed corn and steamed green beans. 🙌🙌 #whenthisnanacooks...
May 10, 2022
My version of fast food that's fabulous. Homemade pizza with homemade dough that's been in the fridg...
April 28, 2022
Chicken skin crisps. Call me a weirdo- I don't care. Crisp, roasted skin is, to me, heaven on earth....
April 26, 2022
Tonight I said "no" to beef, poultry, lamb and fish. Instead, I decided to make a savory (spinach, o...
April 21, 2022
Tonight, for Jon's birthday, he had a meal that made the kid and the grown-up in him dance! Curried ...
April 17, 2022
This is the boy who stole my heart so many years ago. We made it official 45 years ago today- I love...
April 15, 2022
Toasted sesame, sourdough matzo: Although it's not traditional, at Passover or any other time, to pu...
April 13, 2022
Stuffed, fried zucchini flowers. I haven't posted much at all lately- been focused on other things- ...
March 23, 2022
Salad Nicoise: Dinner doesn't always need to be hot to feel satisfying. Here is a bed of steamed and...
March 19, 2022
Do you ever long to experience far away places? I do- One of my beautiful coaching clients is in Ita...
February 22, 2022
Sourdough pizza-no fancy toppings- No wood-oven needed. Just a regular oven who's ability to generat...
February 19, 2022
No child gets left behind.❤️#whenthisnanacooks #buckwheatpancakes #homecooking #breakfast