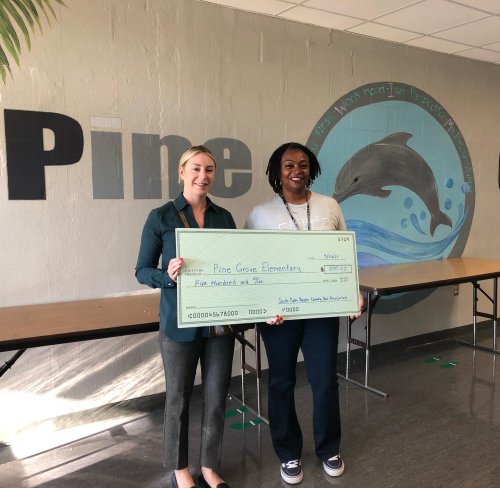 May 26, 2022
Former YLS President Elissa Fitzmartin elissafitz presented Pine Grove Elementary Principal King wit...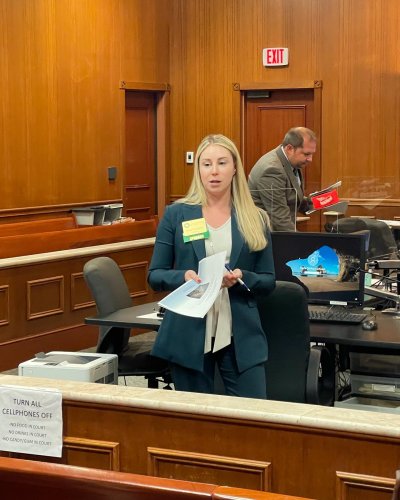 May 25, 2022
Thank you to all who joined our CLE event today in Judge Delgado's courtroom! We learned so much at ...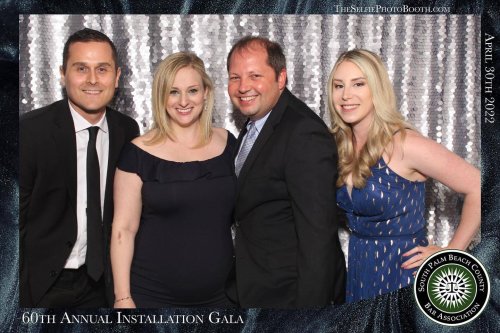 May 01, 2022
The spbcba 60th annual installation gala! Pictured are jeremydicker, YLS Vice President, emily_poppe...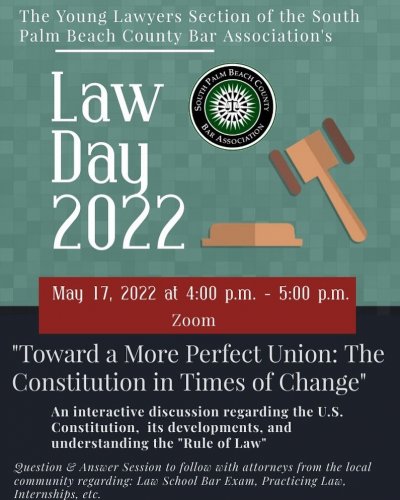 April 27, 2022
Register on the spbcba website to volunteer for Law Day 2022! We will be interacting with FAU studen...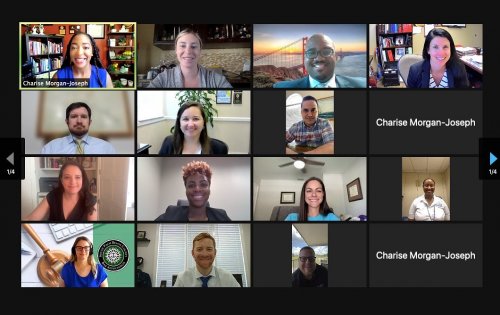 April 25, 2022
YLS President Elissa Fitzmartin and spbcba executive director Mary Kinirons attended the flabaryld c...
April 16, 2022
Join us May 25 for our next Adulting 101 seminar on Professional Development. Our speakers will disc...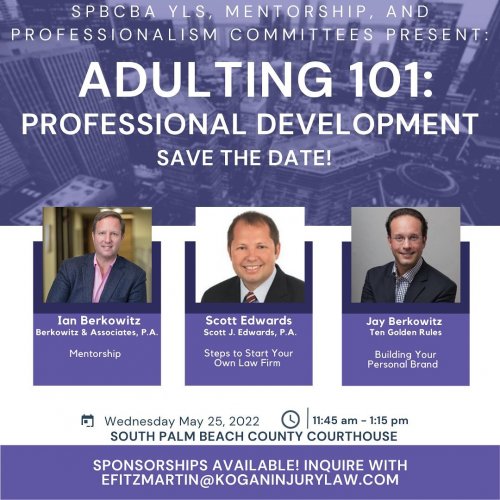 March 20, 2022
Save the date for our upcoming CLE seminar Adulting 101: Professional Development, taking place May ...

March 12, 2022
Congratulations to emily_popper and jeremydicker, who will serve as the YLS President and Vice Presi...

March 12, 2022
Welcome to our newest members of the spbcba Young Lawyers Section Board of Directors! If you are int...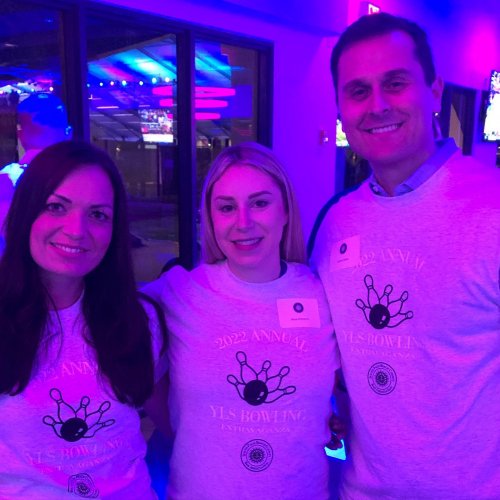 March 10, 2022
We had a great time bowling at strike10bowlingbocaraton last night! Thank you to our sponsors Huth P...

March 04, 2022
Congratulations rrschrager and sacollins on your election to the YLS Executive Board! Rachel and Ser...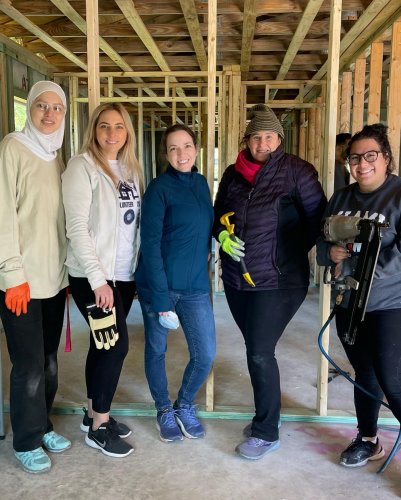 February 23, 2022
Throwback to the 2022 Habitat for Humanity event! Thank you ianthebusinesscounselor for your sponsor...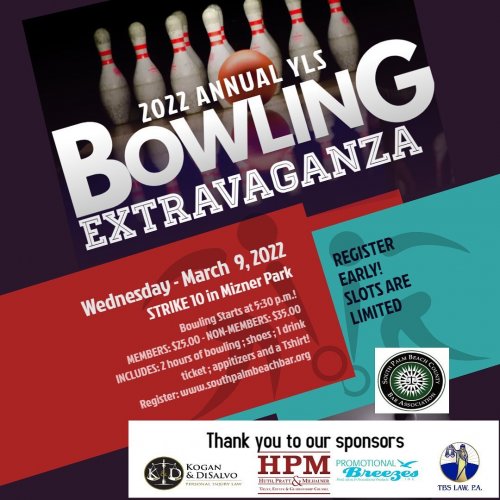 February 15, 2022
Bowling is back! Join us for our annual bowling extravaganza: March 9 at the brand new strike10bowli...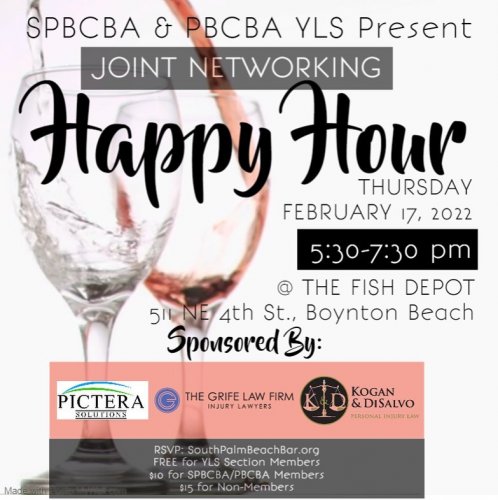 February 01, 2022
Join the southpalmbeachyls and pbcba YLS for a joint networking happy hour! February 17, 2022 thefis...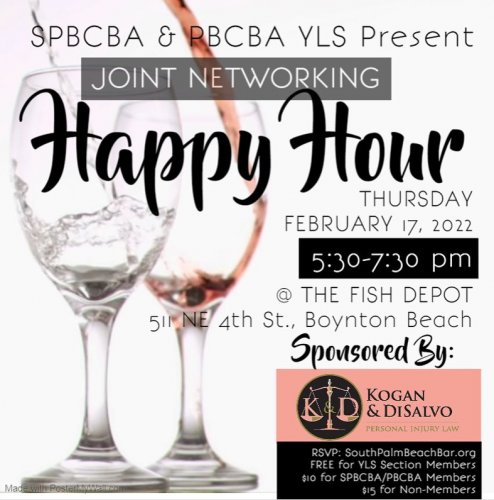 January 31, 2022
Join us for a networking happy hour with the pbcba YLS! February 17, 2022 thefishdepotbarandgrill!