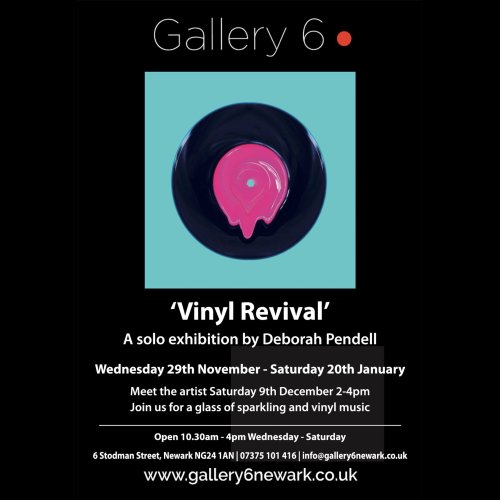 November 29, 2023
'Vinyl Revival' from fine art photographer Deborah Pendell is showing gallery6newark in Newark unti...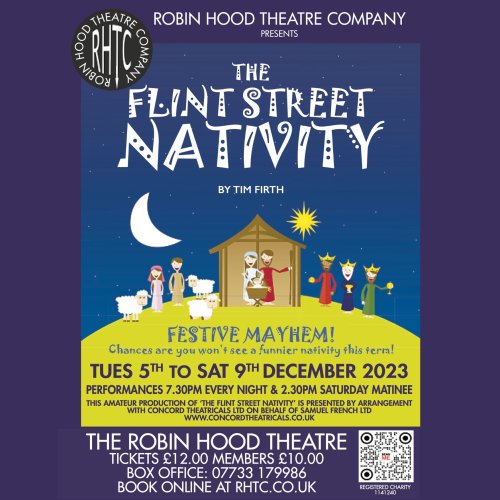 November 28, 2023
robinhoodtheatrecompany present The Flint Street Nativity… MIZZIS Horrocks' class of seven year old...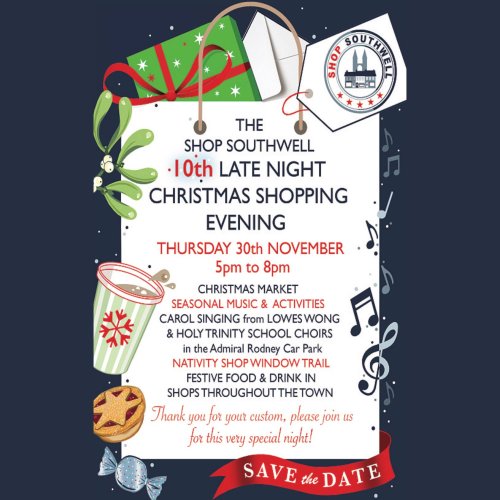 November 27, 2023
The 10th Annual Late Night shopping event is coming to Southwell - Thursday 30th November from 5pm t...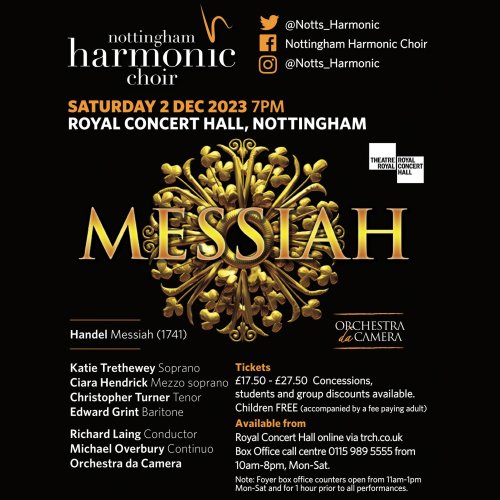 November 26, 2023
The annual performance of Messiah at the Royal Concert Hall by notts_harmonic has become an unmissab...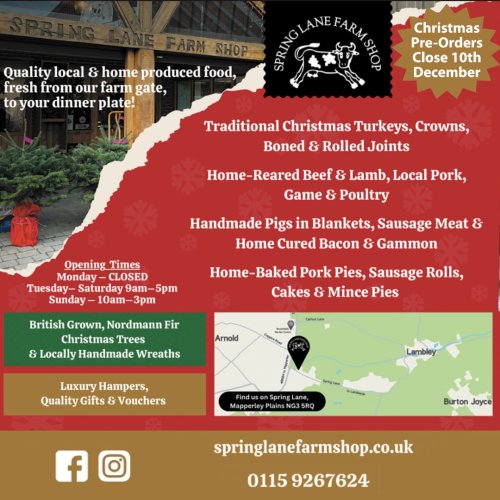 November 25, 2023
🐄 When was the last time you went to Spring Lane Farm Shop? 🎁 This local gem is hosting a Christma...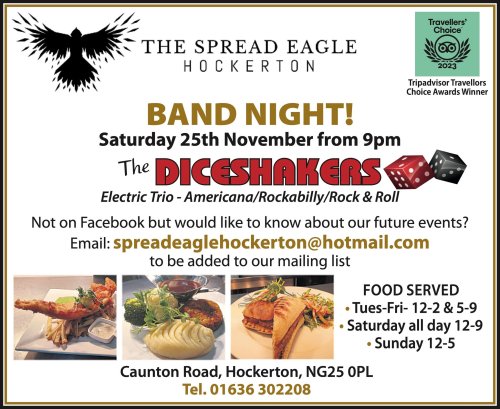 November 24, 2023
Are you heading to The Spread Eagle Hockerton on Saturday 25th November for their band night from 9p...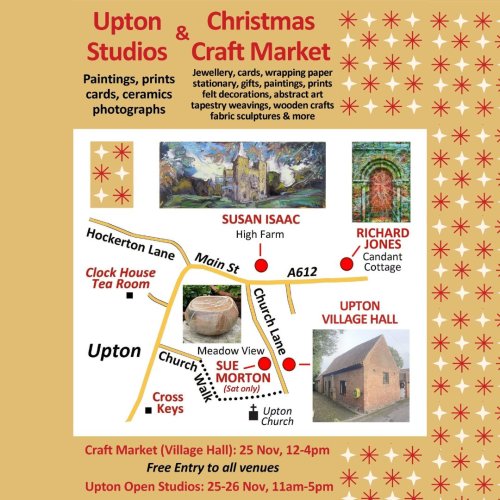 November 23, 2023
Upton Studios are delighted to be hosting an Open Studios and Craft Market this coming weekend They...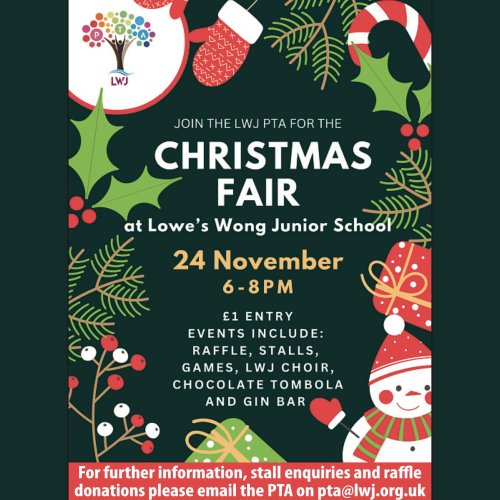 November 22, 2023
This Friday 24th November it is Lowe's Wong Junior Schools turm to host their annual Christmas Fair ...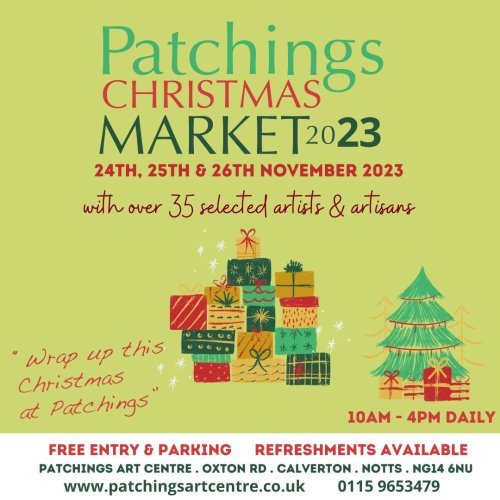 November 21, 2023
Our lovely friends at Patchings Art Centre have some lovely events in the run up to Christmas starti...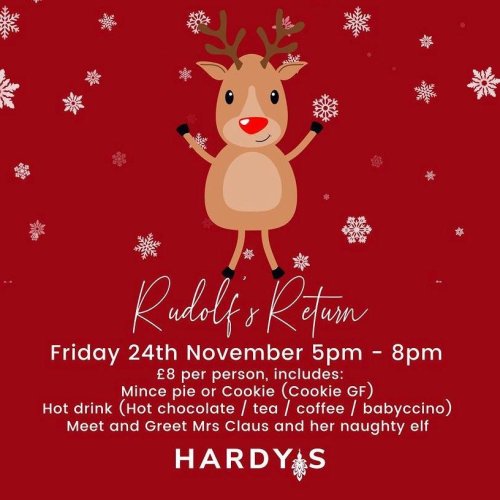 November 20, 2023
hardysfarndon have two extra special events coming up for their youngest of customers 🦌 Rudolph's R...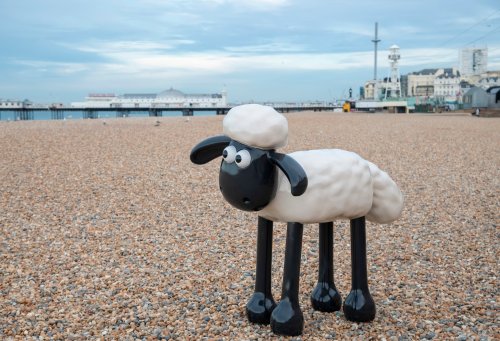 November 19, 2023
🐑 Shaun the Sheep is coming to graze clumberparknt as part of an ewe-nique art adventure that the wh...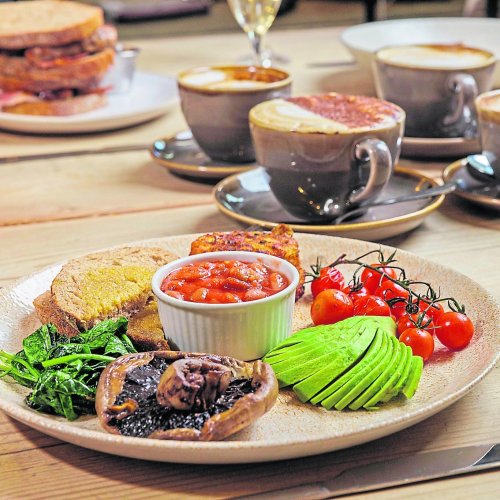 November 18, 2023
oldtheatredeli are making the most of the festive season with lots of festive fun and food including...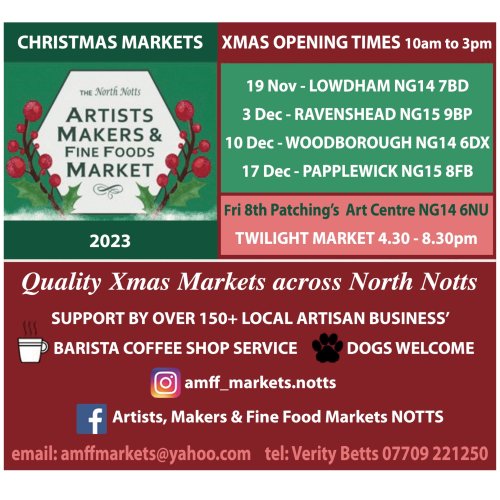 November 17, 2023
amff_markets.notts (AMFF) Market are pop-up indoor markets held at village halls across the area. Th...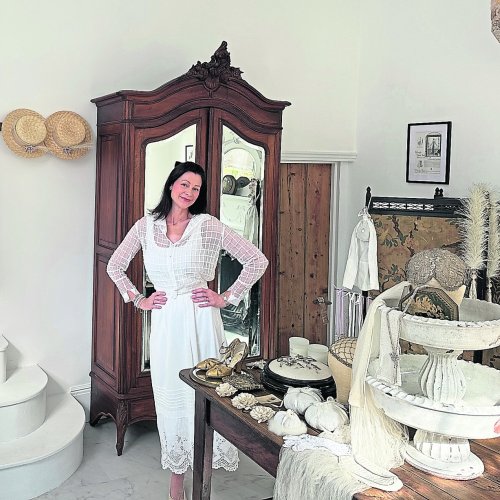 November 16, 2023
If you love all things Vintage then have you been to the new Southwell shop Coco Dreamy Vintage yet?...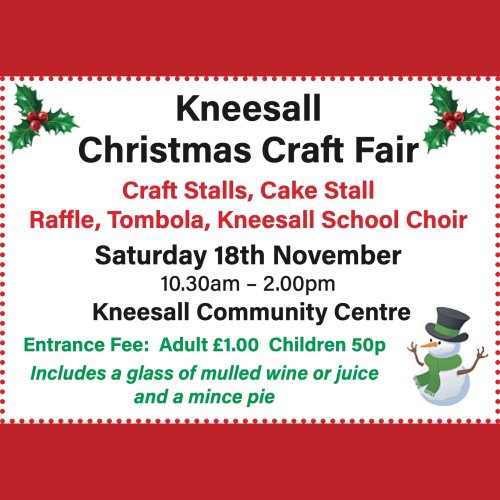 November 15, 2023
Here's a round up of the best Christmas Craft and Gift Fairs from some of the lovely villages in our...