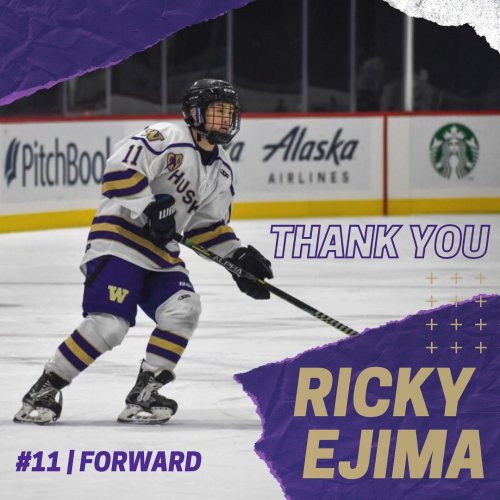 May 04, 2022
We are sad to announce that Rikuto Ejima will officially be heading back to his homeland in Japan. W...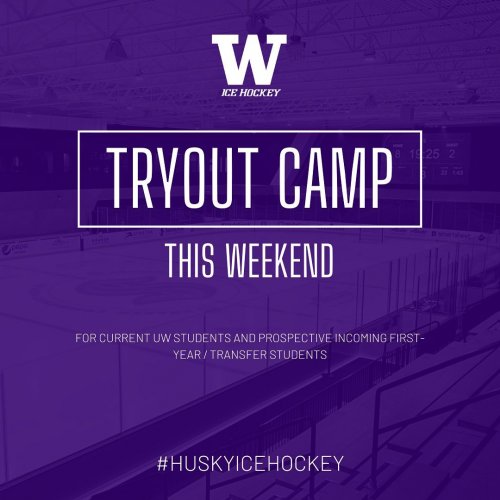 April 26, 2022
Come out to our annual tryout camp starting this Friday, April 29th. Current and prospective UW stud...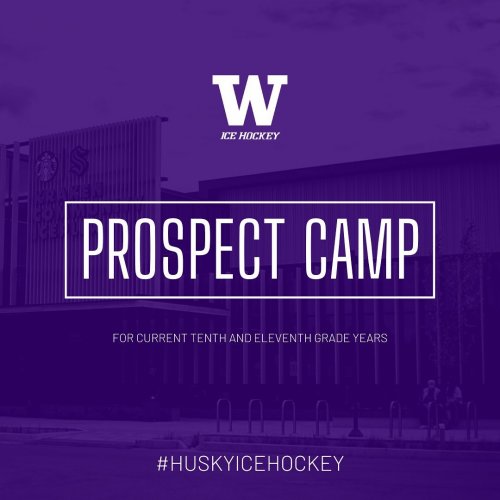 February 26, 2022
Our annual prospect camp will be held at KCI this May! Current tenth and eleventh grade high school ...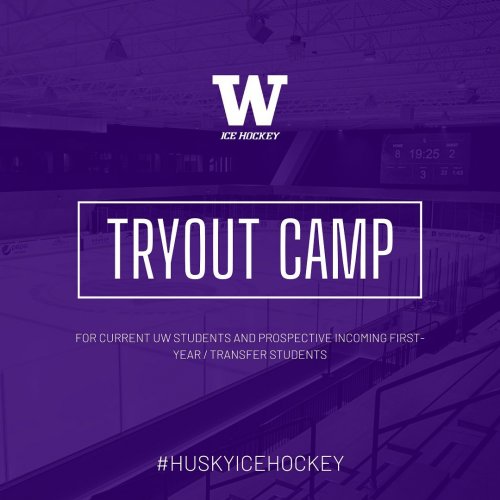 February 22, 2022
Interested in donning the purple and gold next season? If so, come out to our annual tryout camp sta...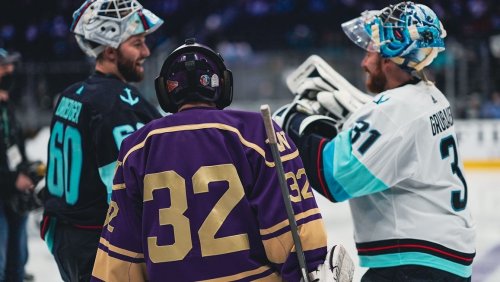 February 13, 2022
Sign him seattlekraken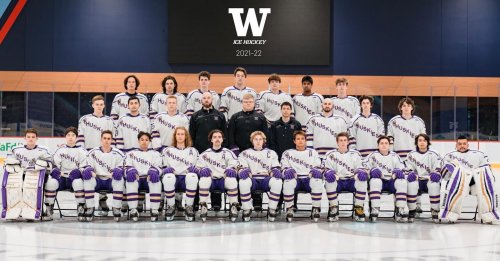 February 11, 2022
Your 2021-22 Washington Huskies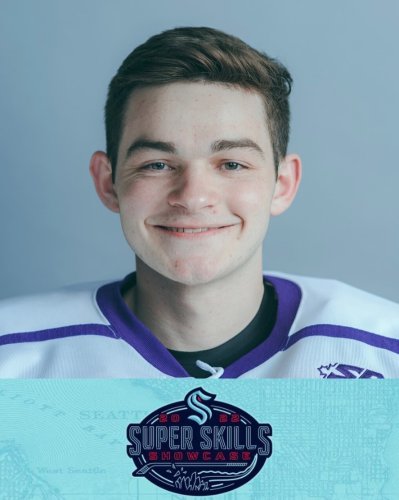 February 10, 2022
We are extremely excited to announce that Husky goaltender Patrick Costa (pat.costaa) will be partic...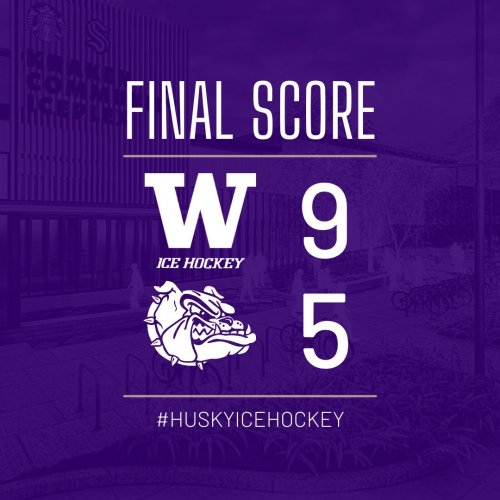 January 30, 2022
The Huskies sweep the weekend series against the Bulldogs! #huskyicehockey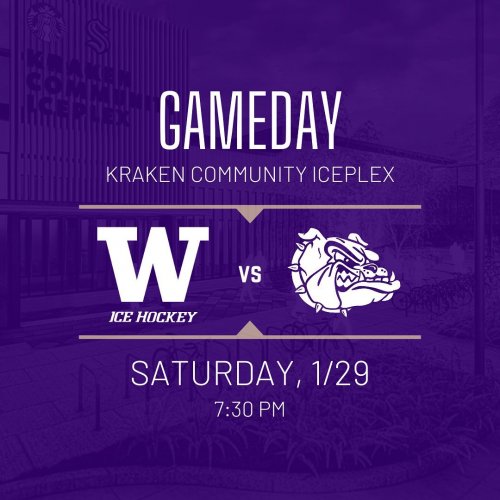 January 29, 2022
SENIOR SZN! Come through to our game against the GU Bulldogs tonight to send off this season's gradu...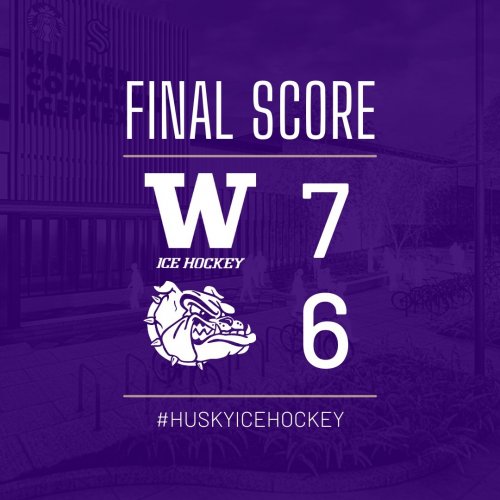 January 29, 2022
WOOF WOOF Huskies score late to win this one 7-6! Player of the game goes to bstrand24 who scored 3...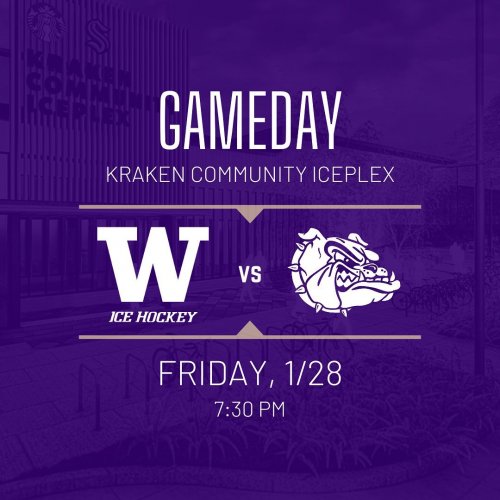 January 28, 2022
Dawgs vs. Dogs tonight in Northgate! Purchase tickets via link in bio.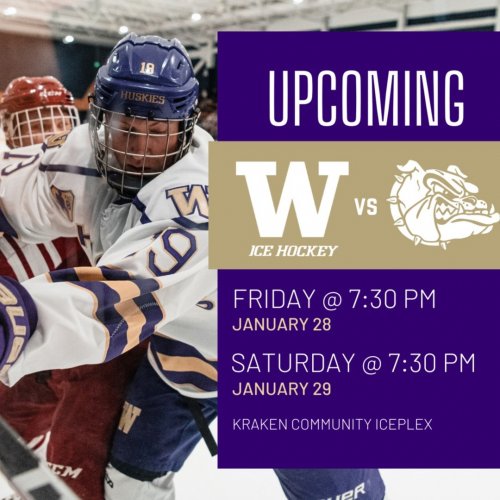 January 27, 2022
The Huskies take on the GU Bulldogs this weekend in Northgate! Saturday's game will also be Senior N...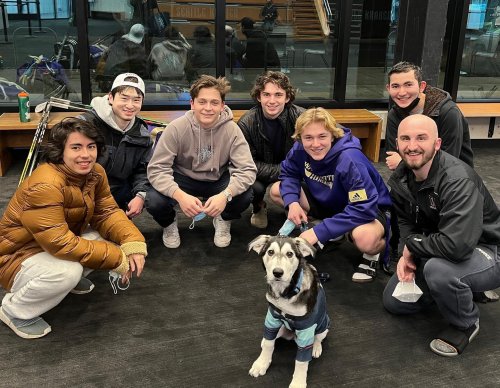 January 25, 2022
Just ran into Davey Jones of the seattlekraken not a big deal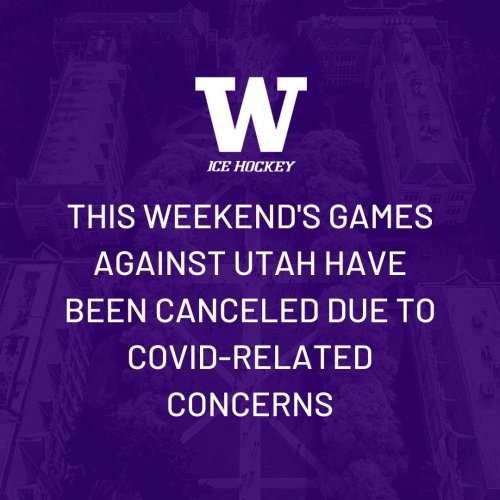 January 14, 2022
SCHEDULE UPDATE: This weekend's games will be canceled due to COVID-related concerns.