Content Creator
The EmbedSocial team is actively looking for new team members with content marketing experience and who are heavily involved in the Instagram community.
EmbedSocial is a fast-growing startup with offices in Japan, Macedonia,  and Bulgaria. We are also part of the European startup ecosystem The Family.
Some of our happy users include Motorola, Florence by Mills, Industrious, Salomon, Ancestry, and 50.000+ more.
Click here to learn more about our platform.
Do you like using social media platforms? Do you get excited about the latest technology introduced by Instagram, TikTok, LinkedIn, or other similar networks? Are you comfortable in front of a camera? And do you like to write?
If all Yes, then you are the one we are looking for!
Your main job role is to be creative! You will have the opportunity to create any type of content that you think will drive attention, engage, and acquire new customers for EmbedSocial. 
Your space for innovation is limitless. 
Additionally, content design is an integral part of our marketing team with a deep link to our product and customer success teams.
These functional integrations allow our content creators to work closely with the product team to communicate our products' benefits in the best way possible. Understanding EmbedSocial's users and how our products solve their problems are at the core of your position.
That said, you will never sit in a corner.
Your position is of utmost importance for the entire EmbedSocial organism's growth, so expect to have a seat at the table and make your own decisions.
You are the one who will translate what the code does and transform our platform into a real value proposition to our current and future users.
Here is what you will do: ?
Create and maintain our marketing collateral, such as images, screenshots, headlines, and build them in a component format, so it is easy to scale and used by anyone

Contribute to the content marketing plan with ideas and content topics

Actively follow the industry trends and discover new content opportunities
Create impactful content: research papers, ebooks, infographics, write skyscraper posts, create social media content, videos, stories, and similar
Become EmbedSocial product expert in order to create content that is appealing to the customer base
Translate complex user problems and product features into simple to understand visual content
Create features videos, do interviews with customers, help organize webinars
Manage all our social media channels, listing profiles and other networks' accounts
Find and communicate with influencers, bloggers, social media experts, or other partners for content collaboration
Represent EmbedSocial in public in any comfortable format for you: tweet, fleet, TikTok video, LinkedIn pulse, medium post, Facebook link or Reddit comment.
What skills and experiences you need ?
Excellent English writing and communicating skills
Experience in designing content for digital products or software
Experience in using social media with a significant follower base
Ability to develop content in Figma, Sketch, or similar tools
Ability to make own decisions, self-starter, open for direct feedback and constant collaboration with others
A growth and practical mindset with trial and error
Willingness to get out of the comfort zone. Love to build things from scratch and do things for the first time
Have a balance of humility and confidence, genuinely kind, positive, and open-minded personality.
Benefits: Here is what you will get ?
Start with 500 euro net and grow to a very competitive salary in a fast-growing start-up
Regular compensation reviews – we generously reward great work!
Mentors – option to get a 1-on-1 mentor from a world-famous company
Fully remote position
Provide you with whatever equipment helps you get your job done
Provide you with whatever software helps you get your job done
Yearly bubble trips (everything covered)
Private health insurance
Flexible holidays, day-offs, and extended weekends
Bonus:
Experience in working in SaaS company
Experience in digital marketing and SEO 
Education in marketing, communications, multimedia
Own social media blog or similar industry
Understand WordPress, CSS, and HTML
Excellent with video and image editing tools
We are a diverse squad! And we want to continue to include more different people from any nationality, race, age, gender, religion, or sexual orientation.
Here is how to apply:
Answer the first two questions and send us your CV:
What is your favorite content piece? Share a link
Why did you like that content?
Share a link to a piece of content that you've created and are very proud of
Submit CV
Please send all the above information to marketing@embedsocial.com
Work On Your Own Thing.
Wherever you are
Feel free to organize your working hours as you please. Do your morning exercise, take time to see with an old friend. No security cards, fingerprints, nor eye scans are needed to enter our offices. We trust your skills and respect your lifestyle.
We are offering you a yearly 'Upgrade Budget', that you can spend on any conference you want to attend, any book or course you want to buy for upgrading your skills.
Want to go surfing for a month? That's awesome. We believe that your dream job will never need to feel like a job at all. So, we want you to have your dream job at EmbedSocial. Just make sure you have Wi-Fi on your remote island 😉
Every EmbedSocial team member gets yearly Health insurance with a premium plan. We care deeply for our people and want to ensure they get the best care if ever needed.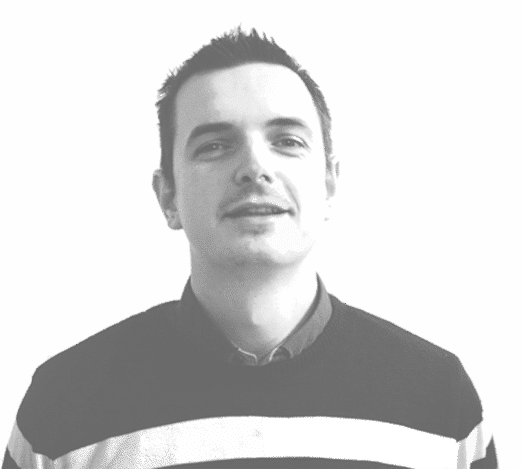 I am Nikola Bojkov, CEO of EmbedSocial, and I want to ask you to feel free to chat directly with me for any questions about our company.
And The Best ...
Your work is used by tens of thousands of users worldwide. And some of these huge dudes are using our platform. Pretty cool, right?!
we are global
Backed by World-class Professionals
Well, we are really, seriously, serious business, with trust and support by institutions, European entrepreneurs and some of the biggest platforms

Investors
Recognized as innovative with strong growth potential and co-financed by the Fund for Innovation and Technological Development by the Macedonian Government.

Mentors
Member of the exclusive Paris-based TheFamily, an organization of the best European entrepreneurs and startups, who help us scale the platform, implement world-class standards and build a globally recognized product.

Offices
We are a fast-growing startup with offices in Macedonia, Bulgaria, and recently expanding in Japan.