Junior Vue Frontend Developer
EmbedSocial is actively looking for new team members who will join the Frontend team to create great new features for our users.
EmbedSocial is a fast-growing startup with offices in Japan, Macedonia, and Bulgaria. We are also part of the European startup ecosystem The Family.
Some of our happy users include Harvard University, Runtastic, National Geographic, Ministry of Sound and 50.000+ more.
Click here to learn more about our platform.
You are the key part connecting our Product/UX team with the Backend team.
You will be part of the team responsible for developing the Frontend code for all our new features and updates.
So feel free to send us your CV link to vue@embedsocial.com and we will get back to you.
Here are more details about this job opportunity:
Here is what you will do:
Write HTML, CSS and JavaScript
Build user-friendly features, and upgrade current ones using the Vue.js framework
Contribute to the overall product development and suggest improvements
Here are the skills required:
Work experience in another company is not required
Preferably 3 to 6 months experience in frontend development with Vue.js
Great knowledge of HTML and CSS
Experience with Vanilla JavaScript
A passion for the web and an eagerness to learn
English proficiency, both written and spoken
Bonus:
Experience with version control (Git)
Here is what you will get:
500 eur net starting salary
Impact – get the chance to have your work used by lots of small business from all over the world and also big brands like Motorola
Opportunity to work and learn from some of the smartest people in town
Private health insurance
Flexible working hours
Remote work
Mentorship
Extended weekends
Voice – flexibility in expressing and freedom to build something on your own
Here is how to apply:
Write one sentence of how we can improve something on our website or platform
What is your favorite thing about Vue.js?
Share a link to your GitHub profile
Submit CV
Work On Your Own Thing.
Wherever you are
Feel free to organize your working hours as you please. Do your morning exercise, take time to see with an old friend. No security cards, fingerprints, nor eye scans are needed to enter our offices. We trust your skills and respect your lifestyle.
We are offering you a yearly 'Upgrade Budget', that you can spend on any conference you want to attend, any book or course you want to buy for upgrading your skills.
Want to go surfing for a month? That's awesome. We believe that your dream job will never need to feel like a job at all. So, we want you to have your dream job at EmbedSocial. Just make sure you have Wi-Fi on your remote island 😉
Every EmbedSocial team member gets yearly Health insurance with a premium plan. We care deeply for our people and want to ensure they get the best care if ever needed.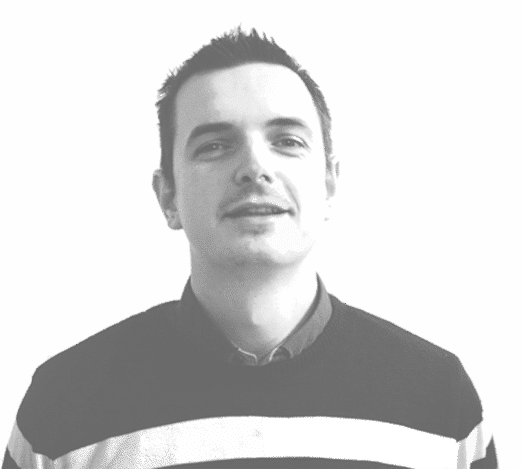 I am Nikola Bojkov, CEO of EmbedSocial, and I want to ask you to feel free to chat directly with me for any questions about our company.
And The Best ...
Your work is used by tens of thousands of users worldwide. And some of these huge dudes are using our platform. Pretty cool, right?!
we are global
Backed by World-class Professionals
Well, we are really, seriously, serious business, with trust and support by institutions, European entrepreneurs and some of the biggest platforms

Investors
Recognized as innovative with strong growth potential and co-financed by the Fund for Innovation and Technological Development by the Macedonian Government.

Mentors
Member of the exclusive Paris-based TheFamily, an organization of the best European entrepreneurs and startups, who help us scale the platform, implement world-class standards and build a globally recognized product.

Offices
We are a fast-growing startup with offices in Macedonia, Bulgaria, and recently expanding in Japan.