3 open positions
Intermediate PHP Developers
The EmbedSoicial platform is rapidly growing and we are expanding the developers' team for 3 new PHP developers that will help us build more for our tens of thousands of users.
EmbedSocial is a fast-growing startup with offices in Japan, Macedonia,  and Bulgaria. We are also part of the European startup ecosystem The Family.
Some of our happy users include Harvard University, CNN, Web Summit, Ministry of Sound and 35.000+ more.
Click here to learn more about our platform.
Outsourcing can be boring, stressful, feedback is usually about deadlines and the only goal is to just "make it work".
As a product company, every single team member has a say in what we develop and you won't just get a sprint with tasks but you will be encouraged to provide input and direction to the platform.
At EmbedSocial we plan for the long-term, and quality work that will exceed our customers' expectations is always the goal.
Does EmbedSocial sound like the place you want to be right now?
Here is what you will do:
Develop new features for our EmbedSocial platform
Improve the codebase and scalability
Connect to Facebook Marketing API and Google MyBusiness API
Work together with our team and help us improve in knowledge and experience
Here are the skills required:
Min 2 years of experience working with PHP
Мin 1 year experience with Symfony or Laravel
Have experience in working with Social Media APIs
Fluent in English speaking and writing
Experience in building a SaaS platform is a major plus
Here is what you will get:
Competitive compensation; €800 to €1500 NET salary
Perks – remote work, flexible hours, road trips
Impact – get the chance to have your work used by lots of users all over the world
Budget to visit world famous conferences or seminars
Voice – flexibility in expressing your own code, have the chance to build something on your own.
Here is how to apply:
Provide links to your projects portfolio
Write one sentence of how we can improve something on our website or platform
Upload CV or resume
Work On Your Own Thing.
Wherever you are
Feel free to organize your working hours as you please. Do your morning exercise, take time to see with an old friend. No security cards, fingerprints, nor eye scans are needed to enter our offices. We trust your skills and respect your lifestyle.
We are offering you a yearly 'Upgrade Budget', that you can spend on any conference you want to attend, any book or course you want to buy for upgrading your skills.
Want to go surfing for a month? That's awesome. We believe that your dream job will never need to feel like a job at all. So, we want you to have your dream job at EmbedSocial. Just make sure you have Wi-Fi on your remote island 😉
Every EmbedSocial team member gets yearly Health insurance with a premium plan. We care deeply for our people and want to ensure they get the best care if ever needed.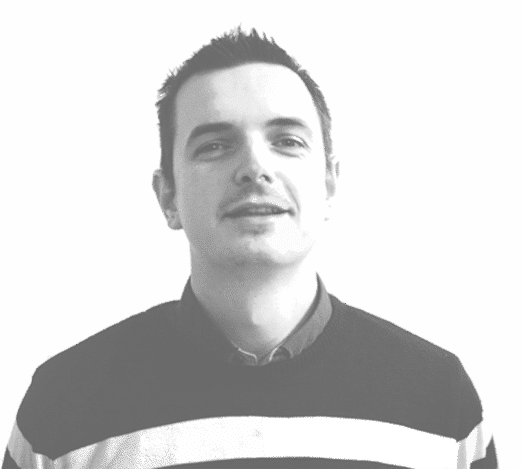 I am Nikola Bojkov, CEO of EmbedSocial, and I want to ask you to feel free to chat directly with me for any questions about our company.
And The Best ...
Your work is used by tens of thousands of users worldwide. And some of these huge dudes are using our platform. Pretty cool, right?!
we are global
Backed by World-class Professionals
Well, we are really, seriously, serious business, with trust and support by institutions, European entrepreneurs and some of the biggest platforms

Investors
Recognized as innovative with strong growth potential and co-financed by the Fund for Innovation and Technological Development by the Macedonian Government.

Mentors
Member of the exclusive Paris-based TheFamily, an organization of the best European entrepreneurs and startups, who help us scale the platform, implement world-class standards and build a globally recognized product.

Offices
We are a fast-growing startup with offices in Macedonia, Bulgaria, and recently expanding in Japan.