The EmbedAlbum platform offers a variety of customization options.
You can use options to change the number of photos per page, the number of pages and also customize the size of the thumbnails.
The current size available are:

To do this first you need to log into your EmbedAlbum account and follow these steps:
Navigate to your Facebook Albums section
Click the album you want to edit
In the left settings, bar find the option Photo width and choose one of the options, example 100px
Follow the walkthrough below: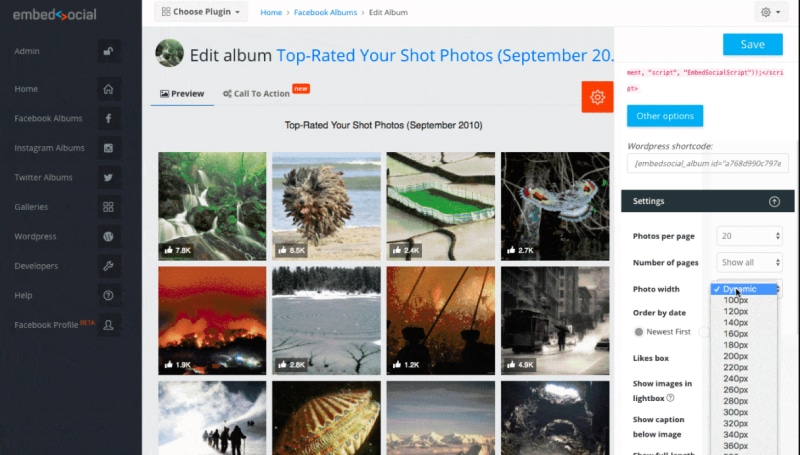 Here is an example of a customized Facebook photo album with 100px thumbnail width.
Happy embedding!