The EmbedReviews platform provides an option to get a link directly to the hosted reviews form.
You can use this link to send it to your customers via email or create a QR code that when scanned will direct the customers to the reviews collection form.
To get this link, you will need to create a new web collect source. Just follow the steps below:
Go to Sources
Click Add Source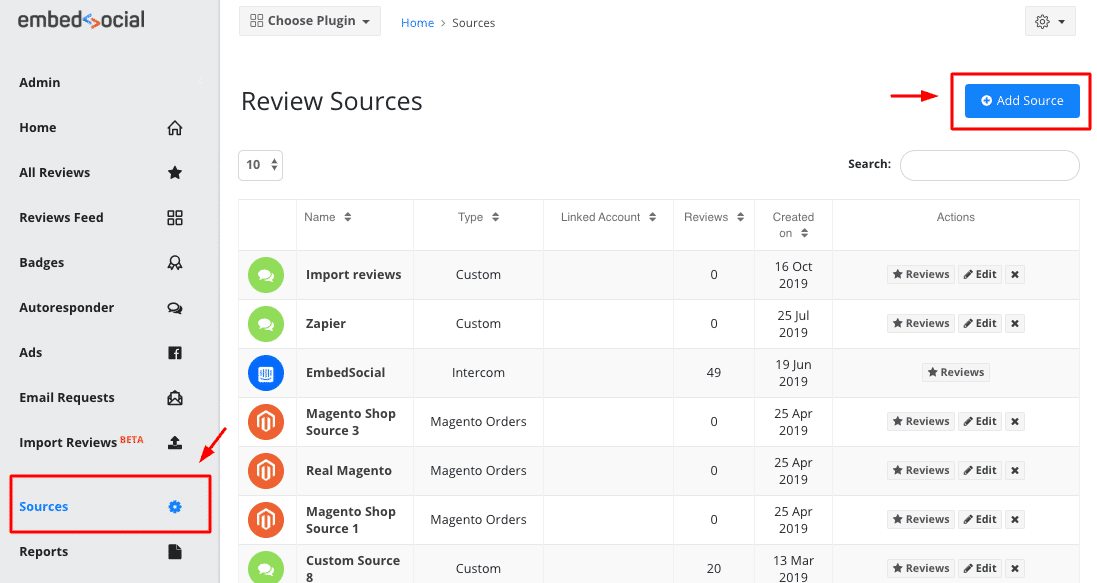 In the next screen, choose 'Collect Web Reviews':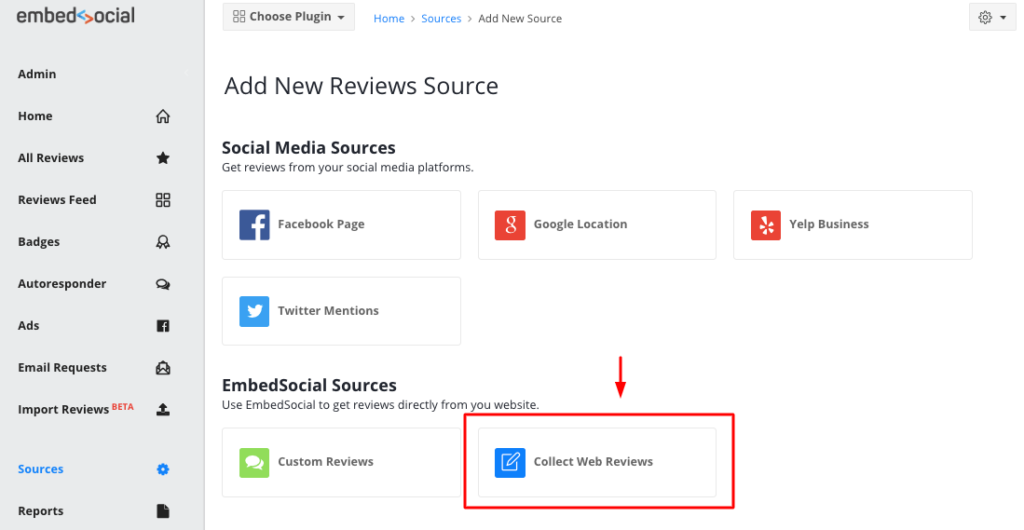 Next, add the name of the soure and your privacy policy link and click 'Create':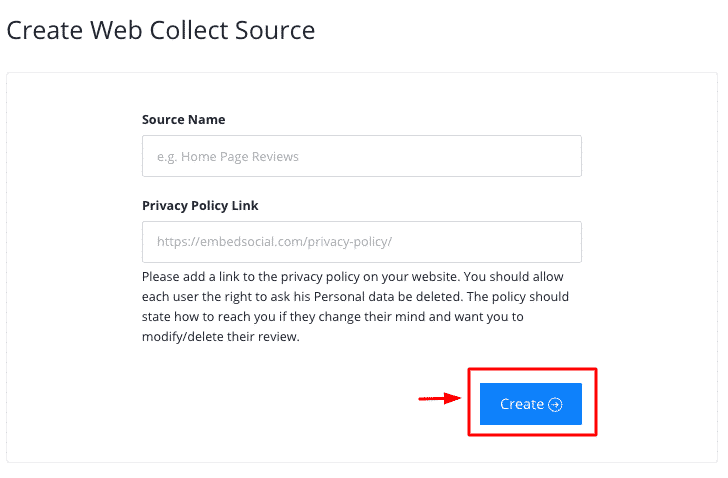 Once the web collect source is created, in its edit section you will see the options to embed a button and customize how the collection form will appear.
So, if you want to only get the link to the hosted form on our servers, just follow the steps:
In the top right section, click Advanced

Here is an example: https://embedsocial.com/collect/NZgoB
Or just get the entire button code that displays like the example below, and when clicked you will get the link in the Browser URL bar: Leave us a review
Create more options to collect reviews
You can create a page on your website where you can display your customer reviews and also ask your customers to leave reviews on your website, Facebook or Google.
The idea is to create 3 buttons that will give the options to your customers to leave a review based on their preference.
Check out the demo on how to create the buttons and links to your Facebook page reviews section, your Google location reviews section and also provide a button to a reviews collection form as described in this tutorial.