The EmbedSocial: Verified reviews app for Shopify, provides a variety of settings that can help you to create and customize automatic emails asking actual customers to submit their testimonials.
You are able to edit the email template and settings such as when to send the emails, who should receive it and similar.
You can find all these options in the Email menu.
Change email template
In this section, you can customize the email text and use the email parameters to personalize the emails by showing specific information for the product purchased or for the client.
1. Email Subject: The purpose of the email subject should be to get your customer to open the email. Use your language so that your customers will recognize the email is coming from your store.
2. Email template: Use the email editor to change or add additional text in the email and use the Email Parameters to customize and personalize the email.
To make the email more personal choose some of the parameters that provide information about the product its description and similar. You can find the parameters right above the Email template form, by clicking on the 'Email parameters' link. Here are some of the parameters you can include in your email template: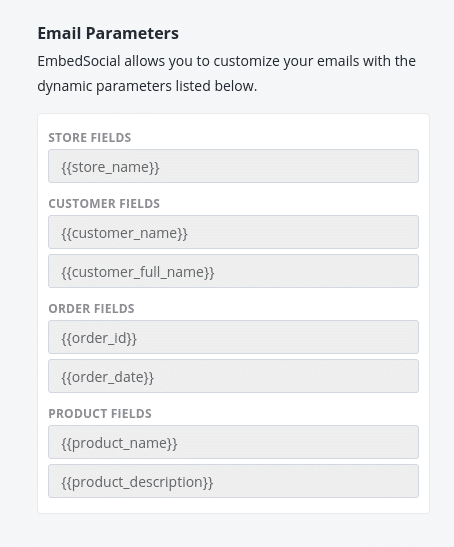 Once you edit the email text use the options to 'Preview ' and 'Send test' email to make sure the email works great before you set it live.

Change email settings
On the same page on the right side, you will find the email settings for customizing the email sequence.
You can change when the email should be sent, how many emails to be sent per order, the interval between emails and similar.
3. Send after – allows you to define the period before sending the email and requesting a review. It's recommended to allow enough time for the customer to receive the product and get to see the product in action, so they can leave a more detailed review.
4. Send reminder – you can also select to send a reminder email if the customer hasn't left a review just yet.
5. Enable review notification – great reviews can make your day, so you can select to be notified every time you get a new review.
In the screenshot below you will find all the options explained above: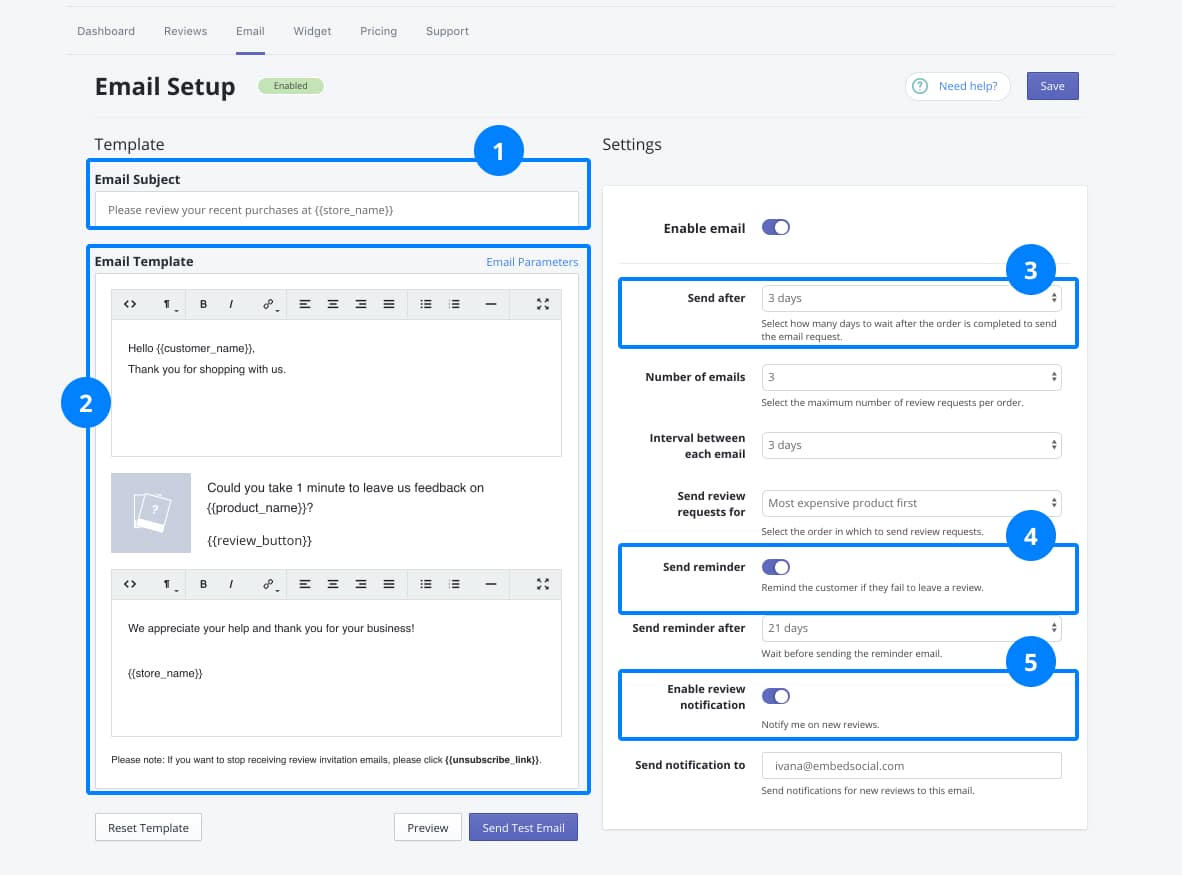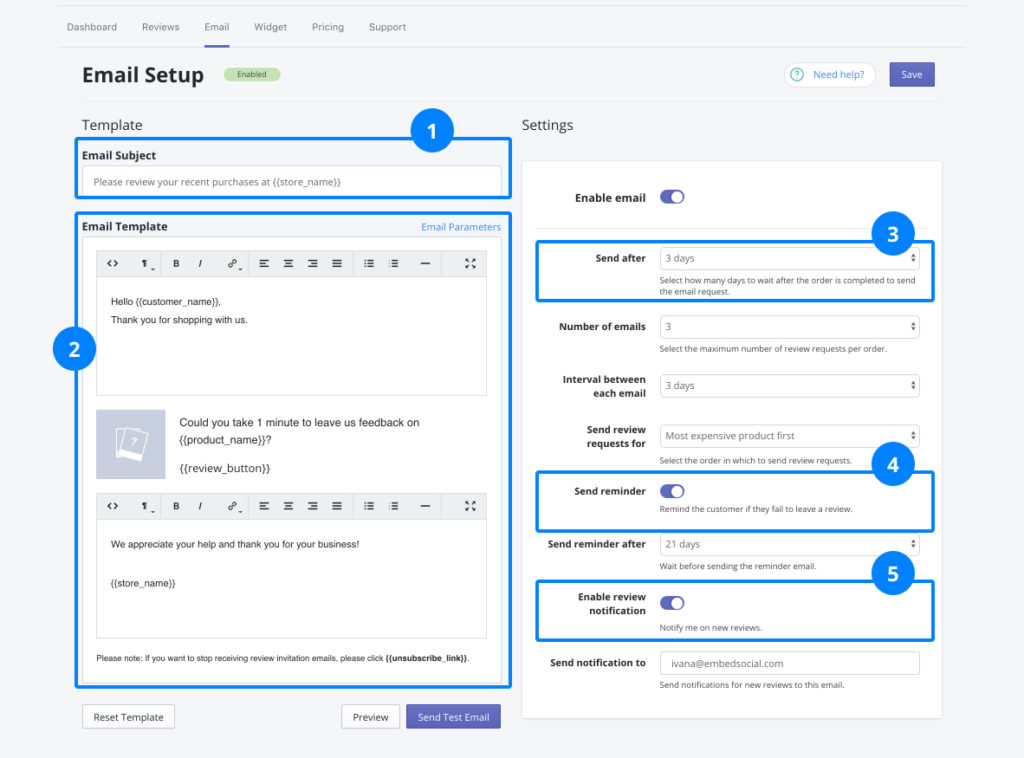 Once you make all the changes, click the top right 'Save' button to update the changes.
Chat with us if you need any help to customize your Shopify reviews email.
Install the app
Here is a link where you can install and start using the reviews app for Shopify: