The EmbedReviews platform offers an option to submit and create an embeddable widget with custom reviews.
To do this, first you will need to log into your EmbedReviews account and follow the steps below:
Go to 'All reviews' section
Click 'Add Review' in the left main menu
Fill in the form, ratings, review text, upload image and similar
Click 'Save'.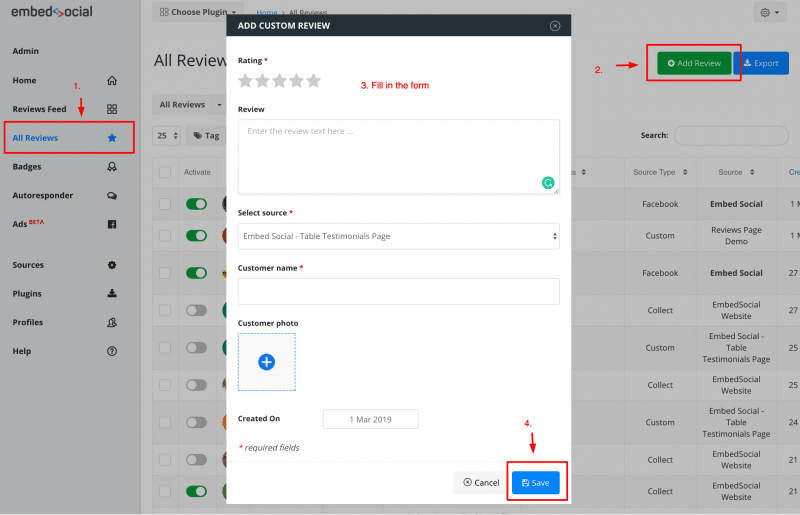 That's it.
Here is an example