To embed a single album from a Facebook Page on your website, first, log in to your EmbedAlbum account.
Once you are in, follow these steps:
Navigate to the 'Facebook Albums' main menu
Click 'Add New'
Click 'Continue with Facebook' and allow the required permissions

In the Facebook pages table, select the album you want to embed
Click 'Create album widget' and the system will generate an load all the photos

Copy the code located in the top right corner and paste this code in the HTML of your website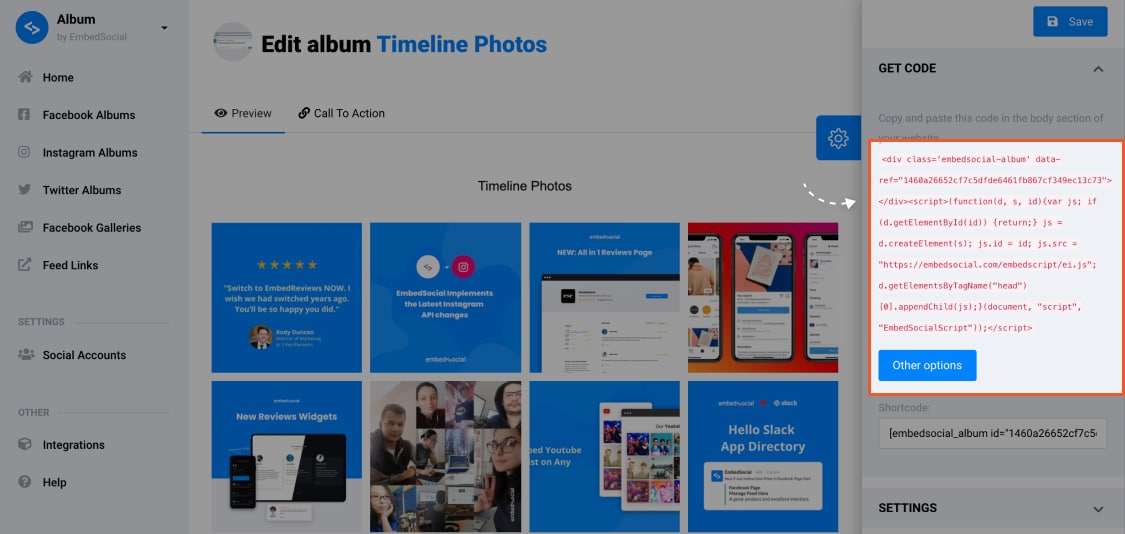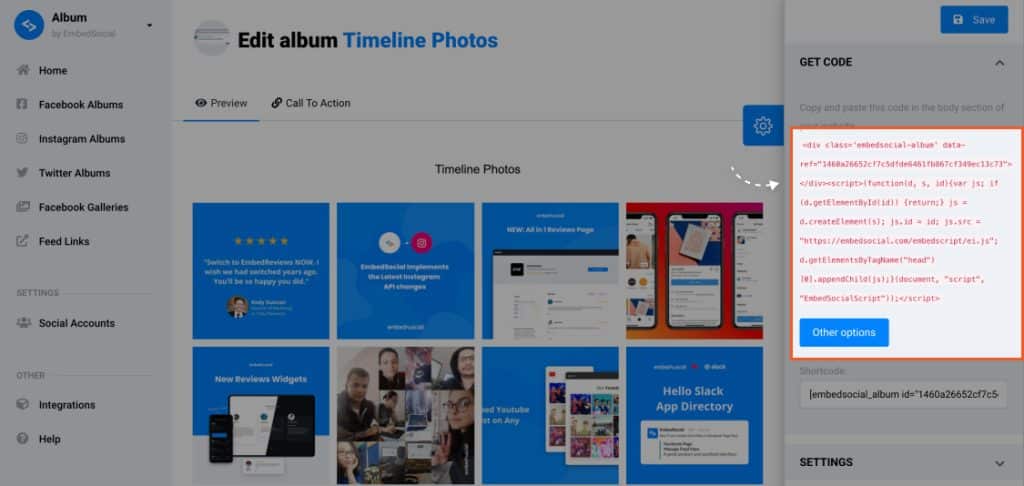 Note: Due to latest Facebook API changes, existing users that already created Facebook albums, will need to 'Connect Facebook account' with EmbedSocial that mange the Facebook pages from where they generate albums.
To connect a Facebook account with EmbedSocial, follow these steps:
Go to 'Social Accounts'
Click 'Add Account'
Click Connect with Facebook
Allow the required permissions and click 'Continue'
That's it.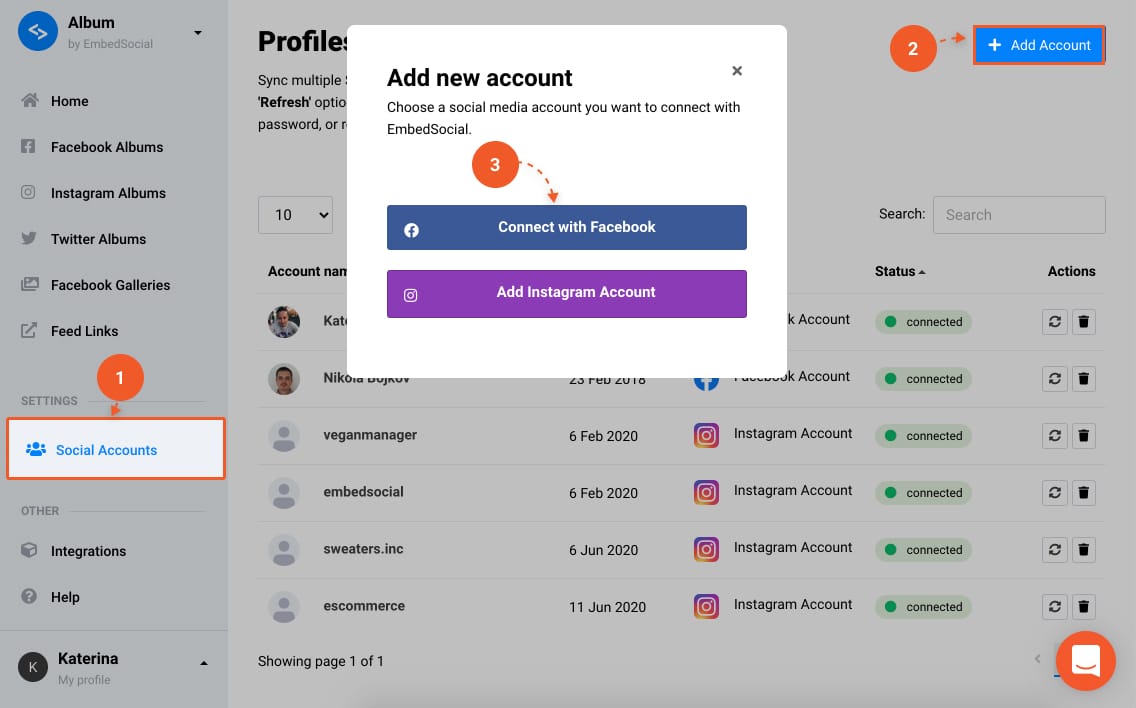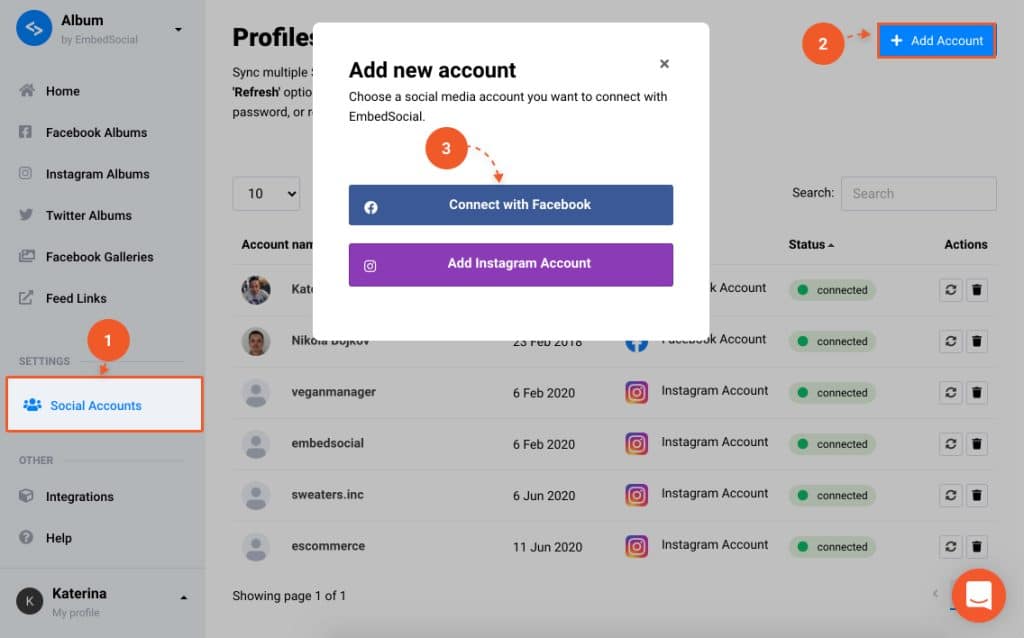 If you have any questions or need more help, feel free to contact us.
And here is a demo of the album with all photos from the EmbedSocial Facebook Page, embedded in this post: