The EmbedFeed platform supports Twitter hashtags and enables you to generate Twitter posts that are tagged with a specified hashtag, extending it's functionality as a full Twitter aggregator.
Furthermore, the system creates a specific code that you can embed the Twitter hashtag feed on any website.
To learn how to do this, just follow the steps below:
First, you need to log in to your EmbedFeed account or start a free trial if you still do not have an account.
Once you are in your account, just follow these steps:
1. Go to 'Sources' and click 'Add new source'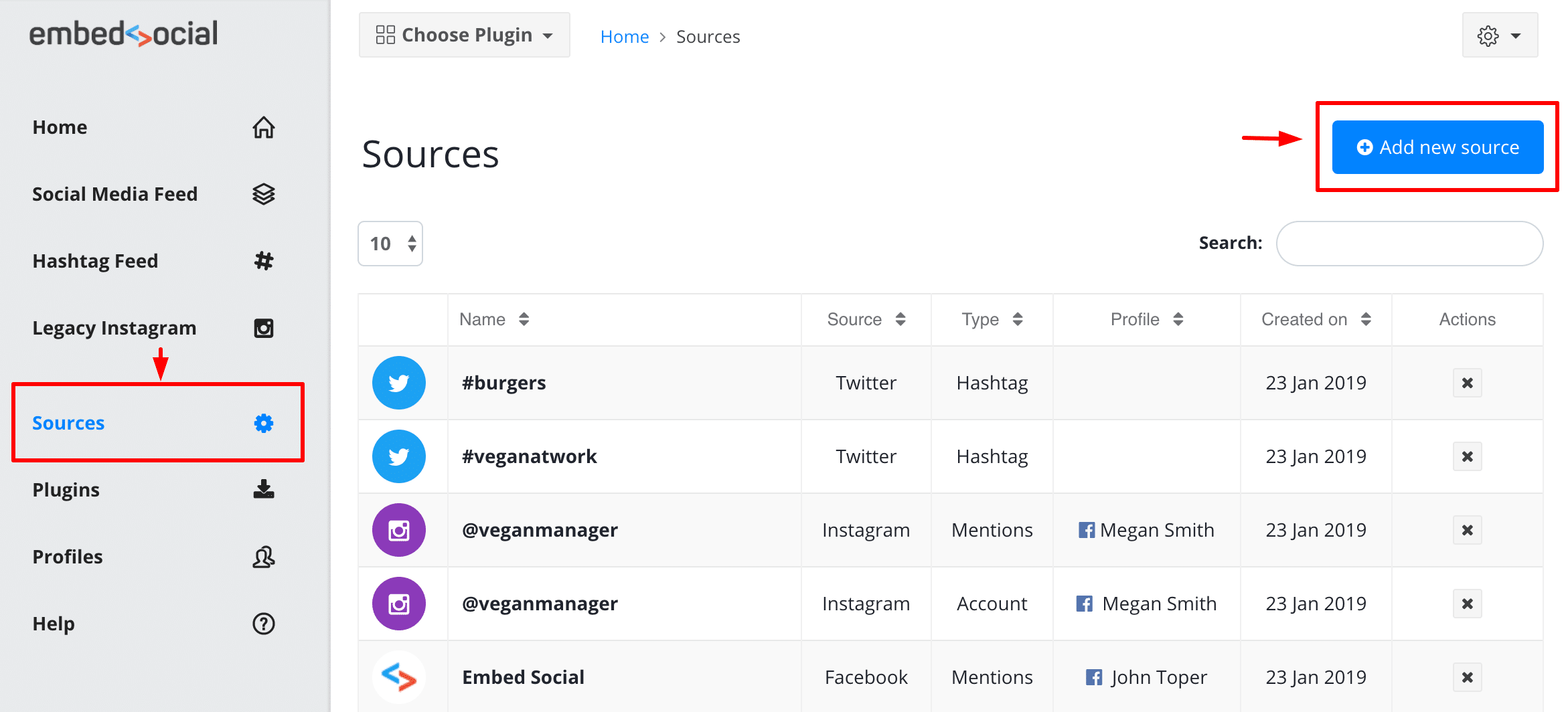 2. Choose 'Twitter', click 'Next' and allow the required permissions
3. Enter the hashtag in the input feed and click 'Create'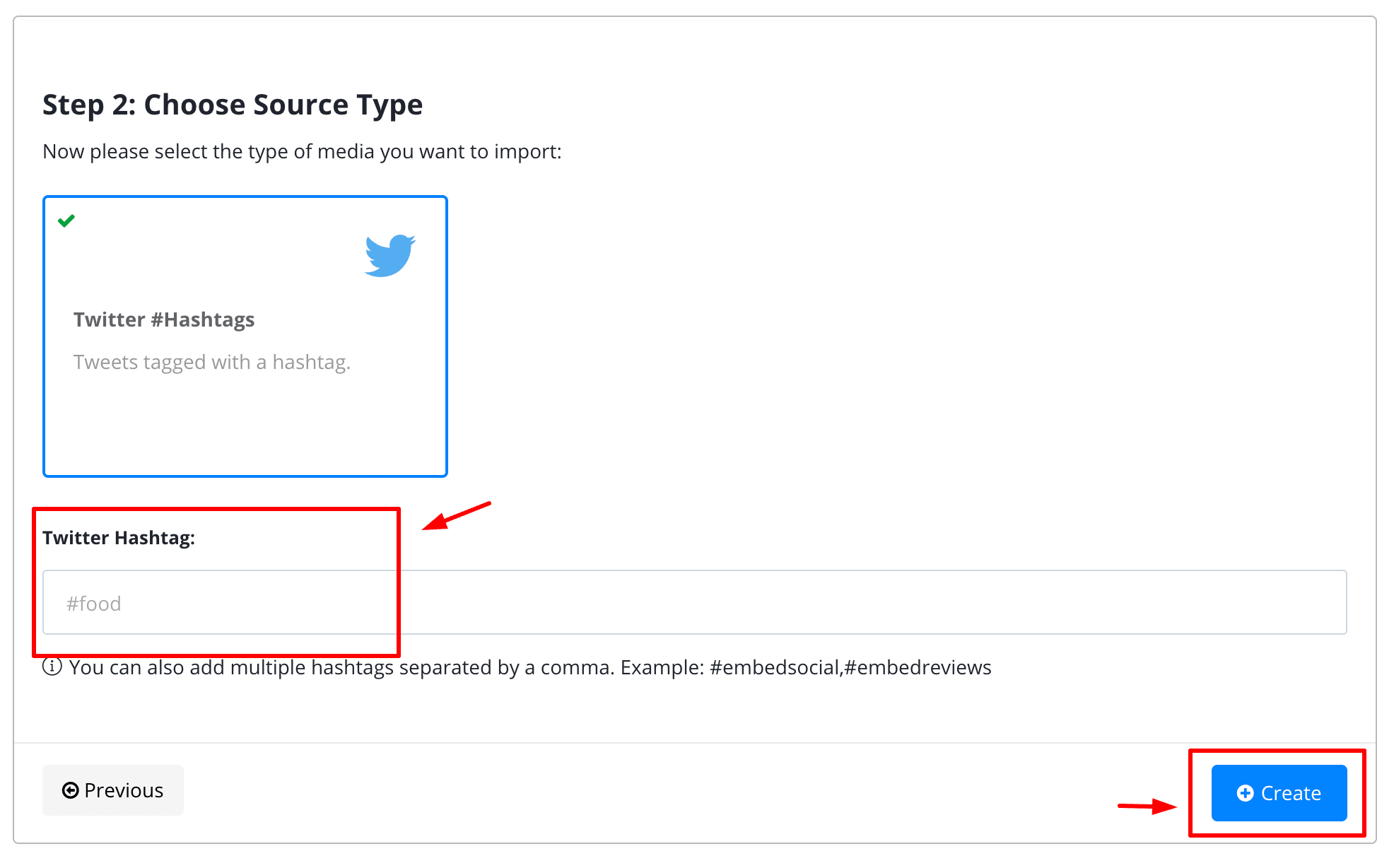 5. The system will generate the hashtag posts, and to view the feed in the final step just click 'Create Feed'

6. To embed the feed on your website, you will just need to Copy/Paste the provided code in your website body section. The embeddable code is provided in the feed's Settings panel, as shown below: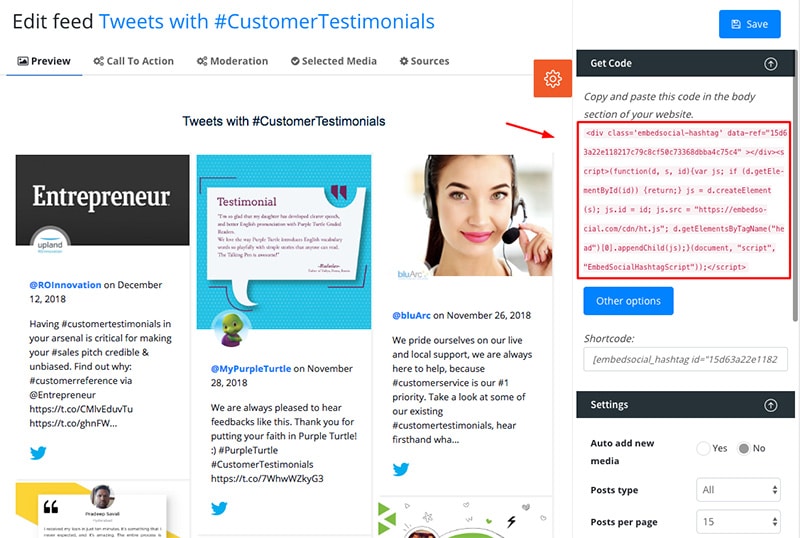 That's it.
If you need more help, please feel free to chat with us.
Definition:
Social media aggregator
is a tool that generates posts published on social media networks and help analyze, moderate and display on your website.