By using the EmbedSocial reviews app for Shopify you will be able to send automatic review request emails to each client after they make a purchase on your website.
In order to set up the email sequence just follow these steps:
From the main menu, choose 'Email'
In the Email settings section, set the switch on for 'Enable Email'
Click 'Save'.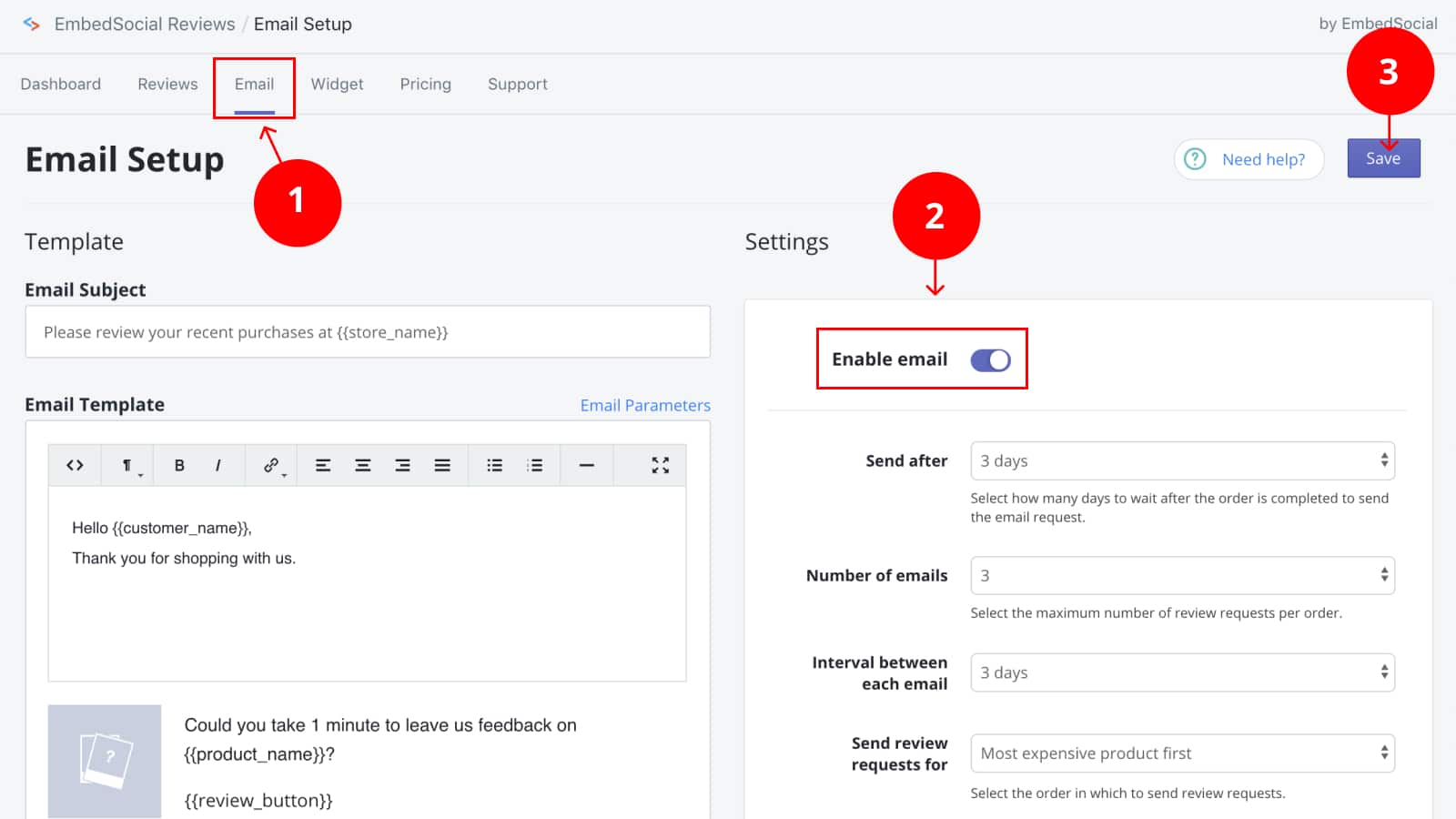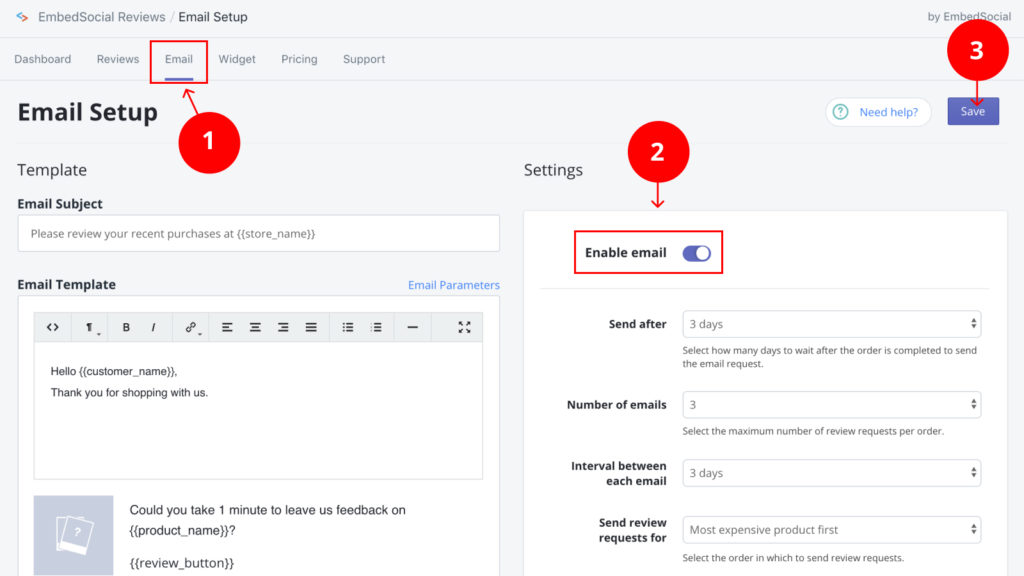 On the same page, you can change the default email settings and the email template.
Read more on how to change email settings.
Install the app
Here is a link where you can install and start using the reviews app for Shopify: