After you create an account for EmbedReviews, you will have an access to the admin panel of the system.
To access it, just use your email address and the password you've entered during your sign up.
To start using EmbedReviews, first, log into your account and follow these steps to set up.
Click "Connect Facebook Account" and allow the requested permissions
Your Facebook Pages will be listed and just click "Generate" next to the page you want to use
The system will immediately get the reviews from this page and to display them on your website, just copy and paste the provided code in your website body section.
To make it easier for you, follow the detailed instructions in the video below:
Also, here is a screenshot of these instructions: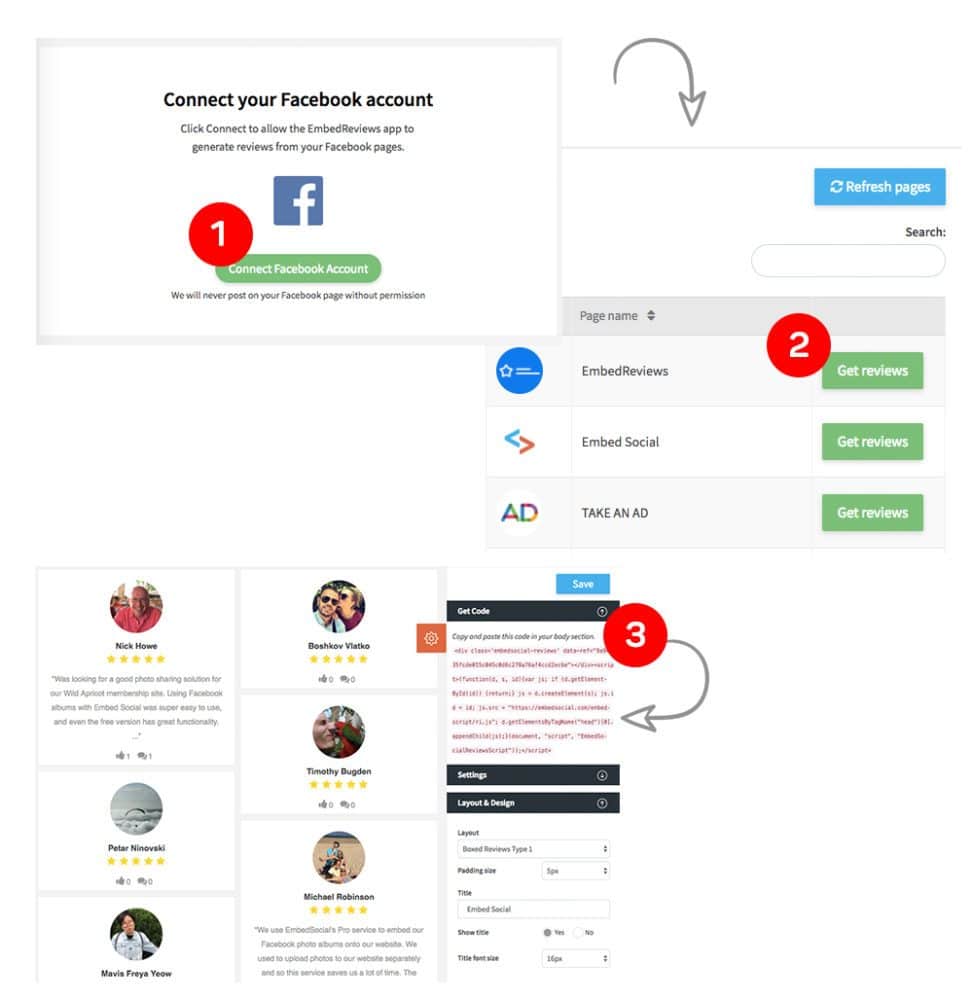 For any additional questions for setting up your EmbedReviews account, feel free to contact us.