The EmbedStories platform works with most of the web builders on the market. This is the case with Squarespace.
The best thing about the integration with Squarespace is that you do not need to install any plugin nor do any updates.
It works with a simple copy/paste of code into the content blocks of your Squarespace website.
Watch the video tutorial below for detailed instructions:
Here are the steps:
Login to your Squarespace account
Go to the Squarespace page where you wish to embed the Instagram stories
Point to the section where you want to add the album and click on the plus + icon to add a new content block
In the pop-up choose 'Embed' or 'Code' block


In the input area paste the provided code

Save your Squarespace page
Here is how the embedded Instagram stories will appear on your Squarespace website: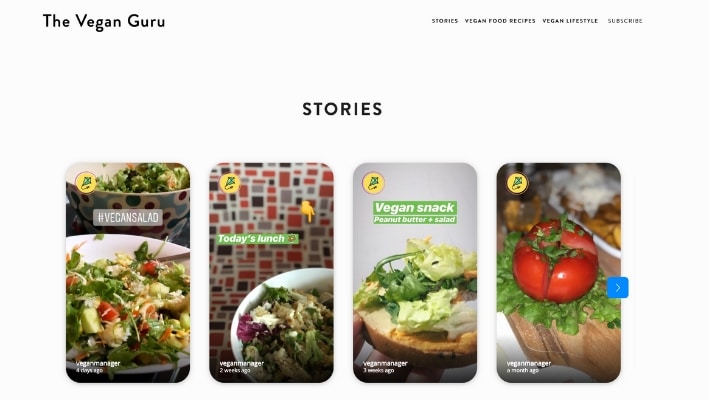 For any additional questions, feel free to chat with us.