To start using the EmbedSocial: Verified reviews app for Shopify you can follow just a few steps and quickly set up your reviews collection process.
Here is how to do this:
And here is the step by step process:
Once you install the app in your Shopify store, you can go directly in the Support section and follow these 2 steps:
Step 1: Activate request emails
Click 'Support' in the top main menu and start by activating the system to send review request emails to each buyer once they purchase a product.
To do this, just enable the email option as shown below: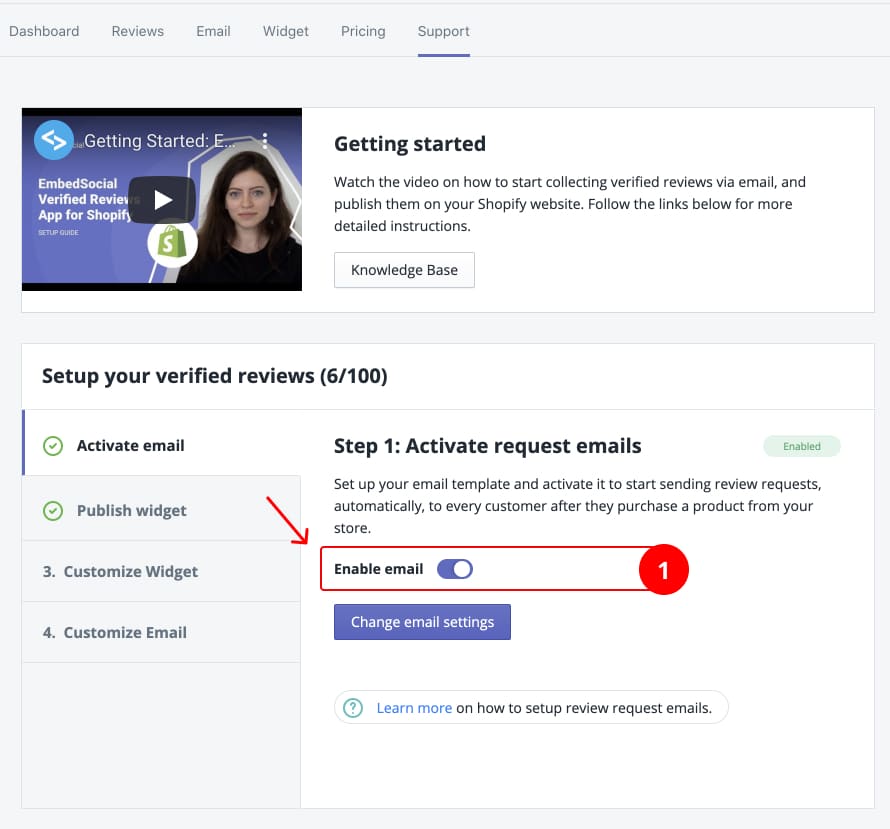 Step 2: Publish reviews widget
In order to be able to display the reviews for each product on the dedicated product page, you will need to embed the provided code in your Shopify theme. Here is how:
On the same Support page, you have a second step, 'Publish widget' where you will be able to copy your widget code: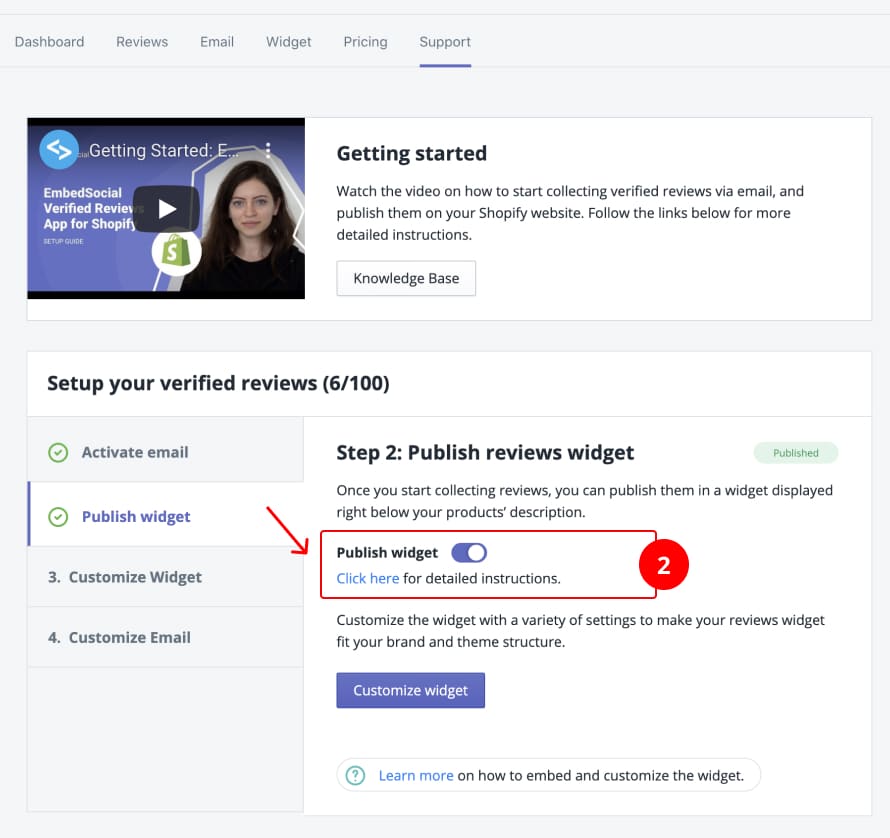 Please note, that once the app is installed your widget is already embedded in the theme, so you just need to use the 'Publish widget' option to make the widget live on the product pages.
Next steps: Customize your widget and emails
Once your widget is published in your theme you can go to the Widget section and customize it.
Use the option 'Layout', to switch to Grid boxed, slider, table or testimonials page layout.
To customize it entirely, you can use the 'Custom CSS' area to apply custom styles to the main classes used in the widgets.
---
That's it, this is a quick setup guide of the EmbedSocial app with its default email settings and widgets.
If you want to furthermore customize the email settings, follow the link below:
Customize Shopify reviews request email >
Install the app
Here is a link where you can install and start using the reviews app for Shopify: