EmbedSocial Integrates with Slack to help you get instant notifications every time you receive a customer review on your Facebook page, Google location or on your website.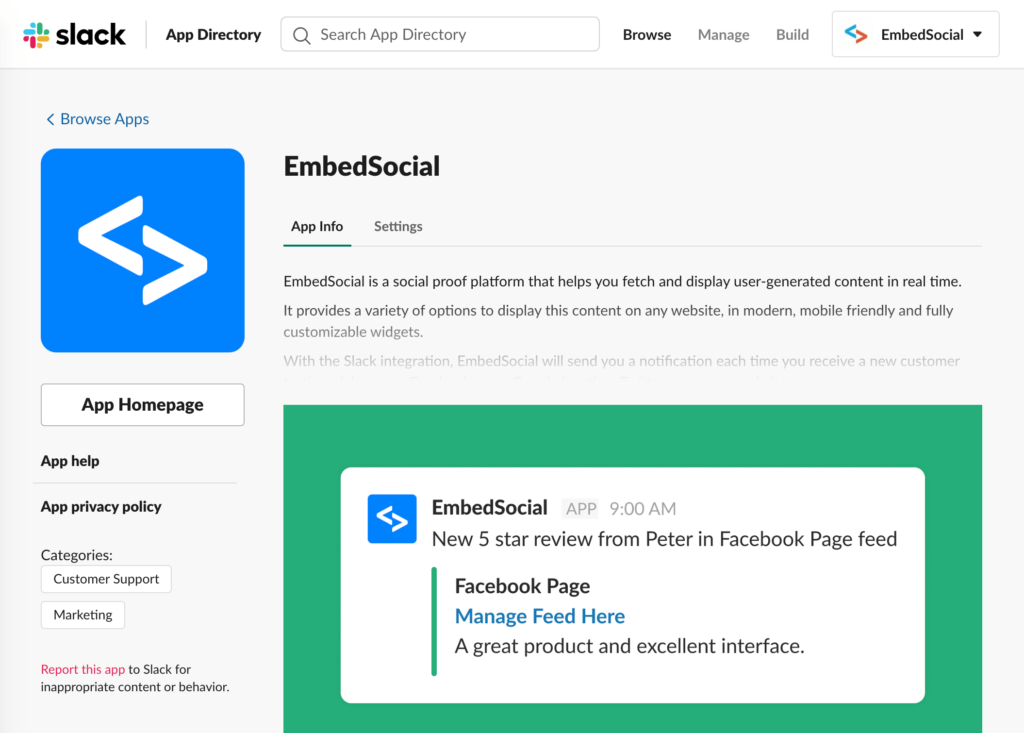 It works seamlessly and you can install it right now from the Slack directory or just log in to your EmbedReviews account and add Slack as a new Source.
Install EmbedSocial App in your Slack channel
Go to Profiles, click 'Add new' and click Add to Slack


Select the channel where you want to receive the notifications and click 'Install'

Please note, that you can choose a channel where your support department gets access to this type of customer information. By doing this, you will allow them to have an immediate overview of what kind of reviews your customers write and can reply on-time if necessary.
Setup the notifications for a specific feed
Once you've installed the Slack app you can go back to your EmbedReviews feeds.
Open the feed that you want to monitor and in the left bar settings panel in the Notifications section choose to receive Slack notifications about the reviews that you receive in the selected feed.
Here is where to set this up: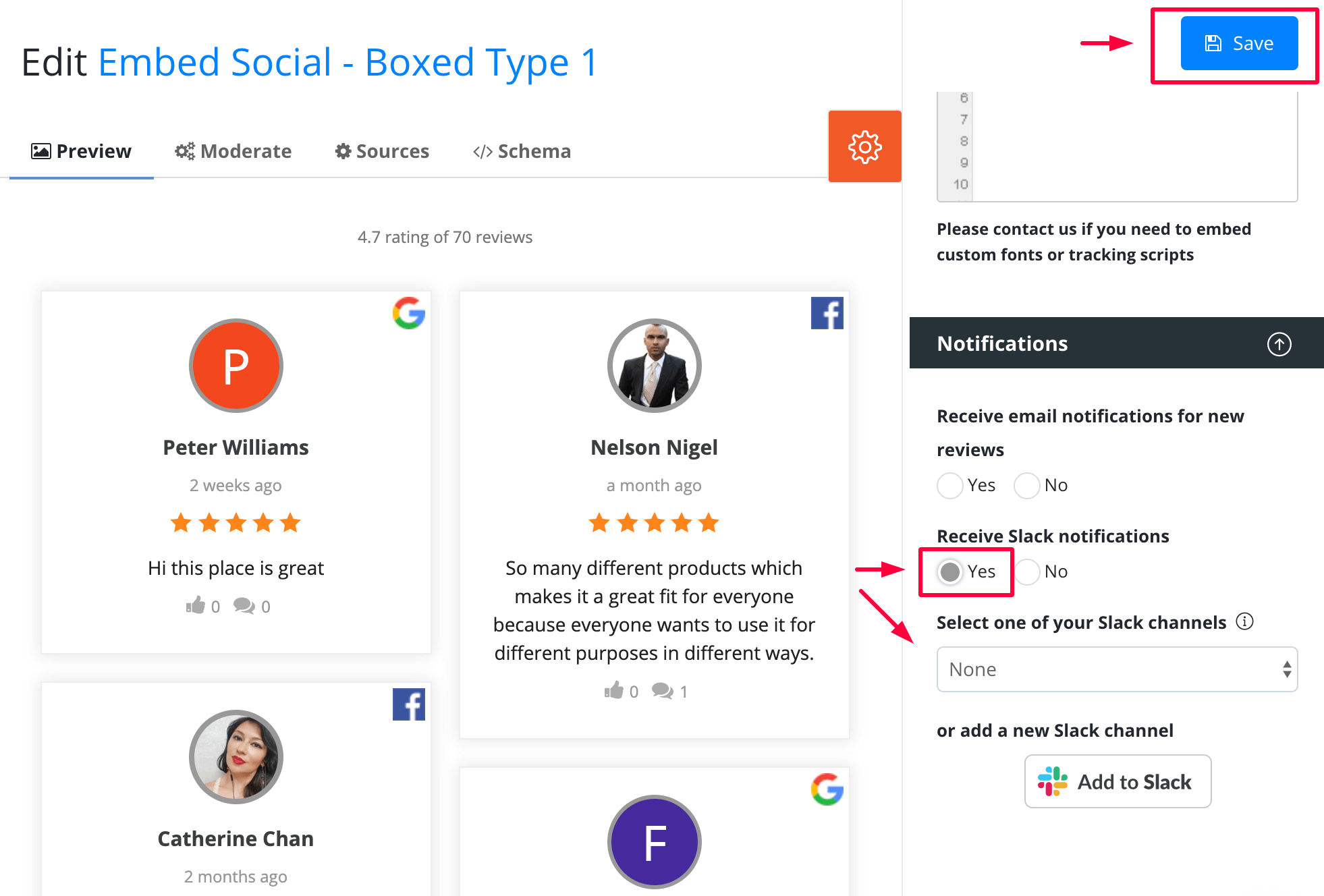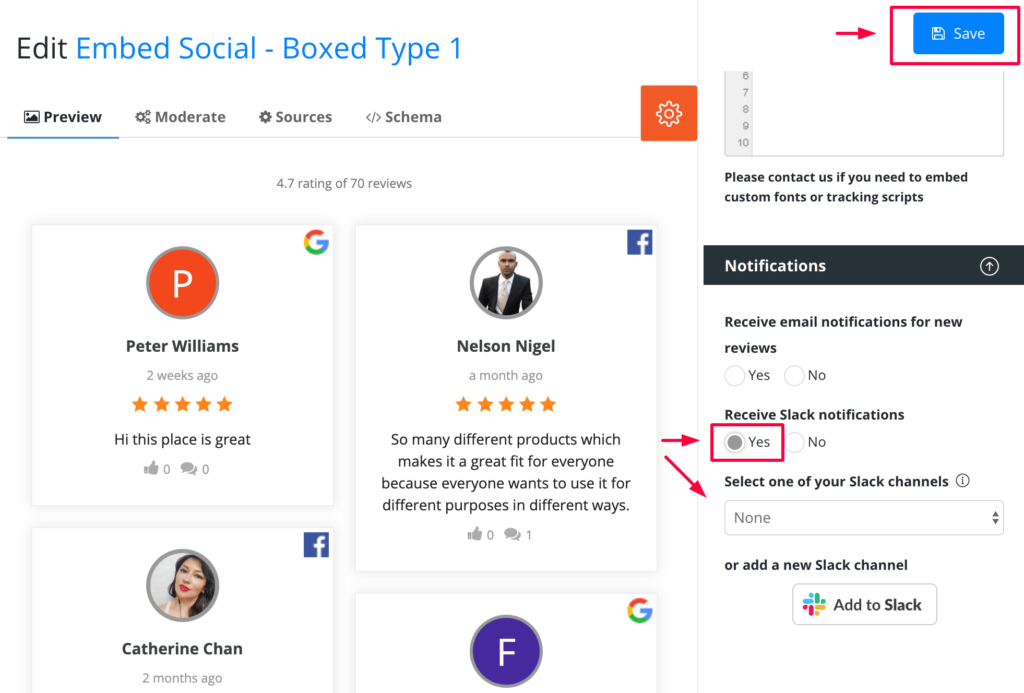 In the Receive Slack notifications option just choose 'Yes'.
And once you receive a new review in the sources that are selected for this reviews feed, you will receive a notification in your Slack, that will look like this: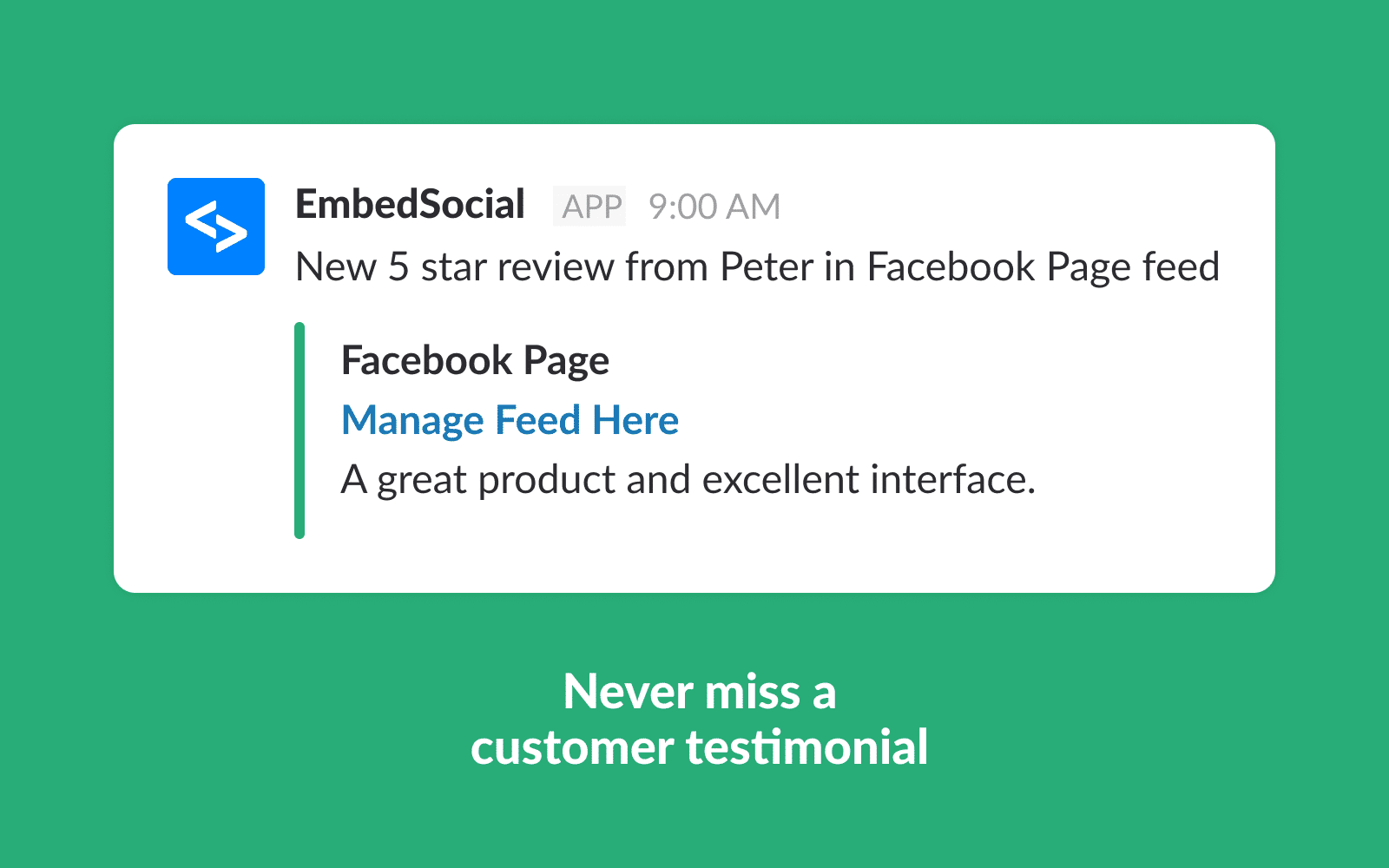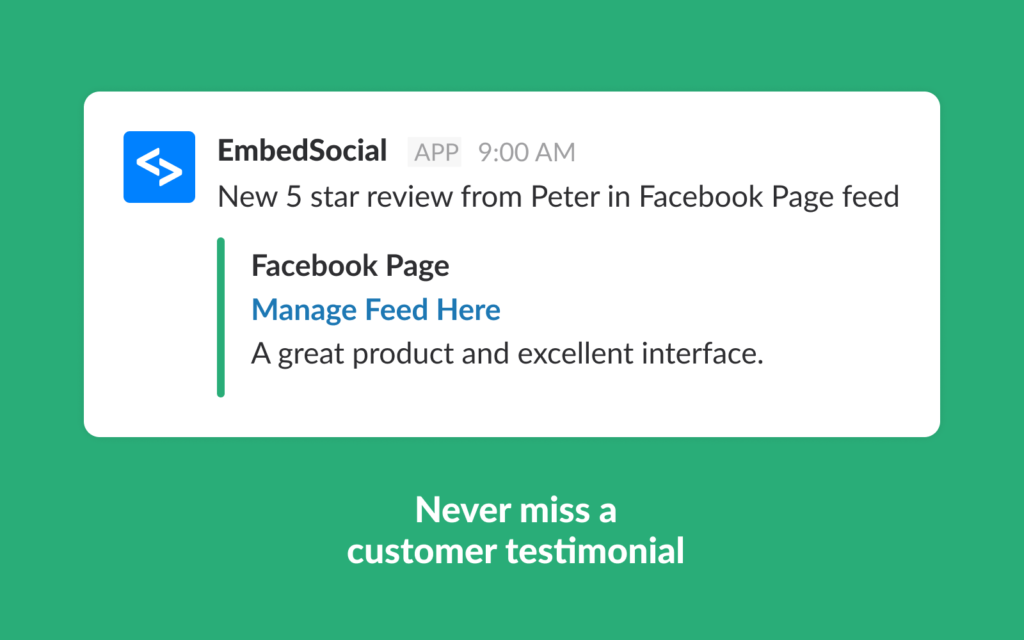 With the EmbedSocial bot, you will never miss reading customer reviews and the opportunity to respond to them. Stay on top of every testimonial or complaint, act fast and build strong customer relationships.
We hope that with this integration you will increase your productivity and your response time for solving customer complaints or responding to their online reviews.
If you still do not have an EmbedReview, start a free trial and try it out.