EmbedReviews provides a schema code that triggers an aggregated stars rating snippet in Google search results.
The schema code generated from your 'Reviews feeds' in your EmbedSocial account here: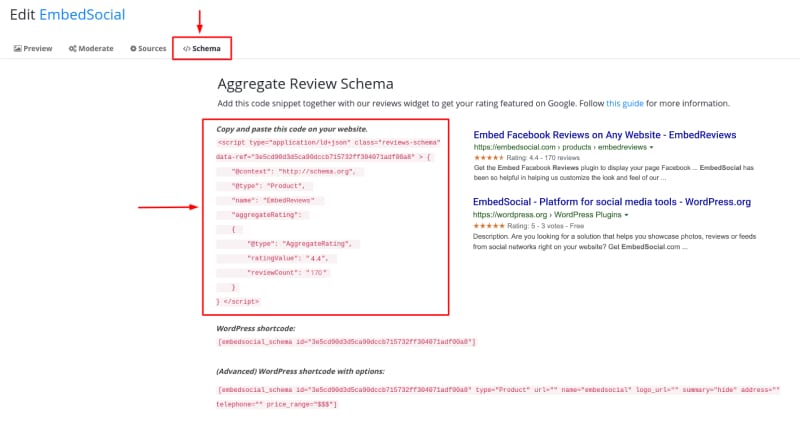 It is currently fixed and it doesn't auto-update the number of reviews on Google search as you get more reviews.
If you're using WordPress, we provide a Schema shortcode that is dynamic and auto-updates: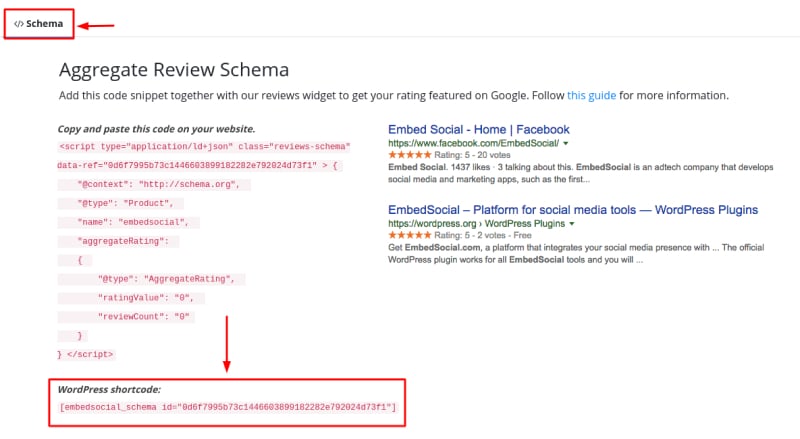 If you have any questions or need more details please feel free to reach out and chat with us.