Please note: We are working on a Shopify plugin for Instagram stories, that is coming very soon. The app will work seamlessly with your shop and will help you to enhance your sales funnel with live Instagram stories.
In the meantime, you can still use EmbedStories to display your Instagram stories in Shopify with a simple HTML code.
Here is how to add Instagram stories to your Shopify store:
1. Navigate to Online store > Themes and click 'Customize'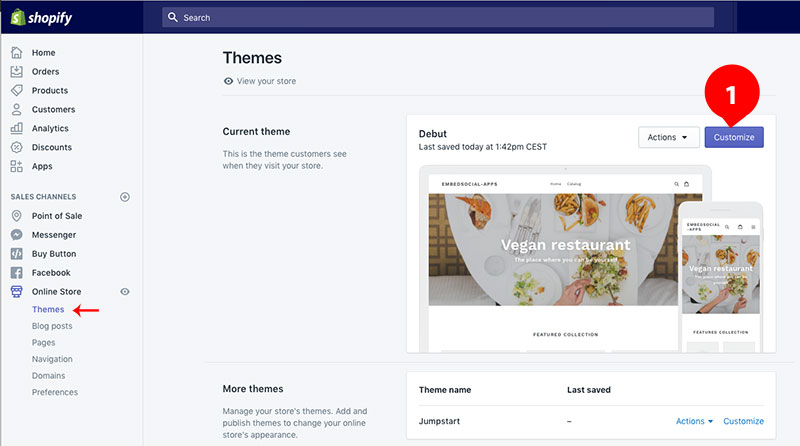 2. In the edit view, on the left sidebar click 'Add section' and from the list choose 'Custom section'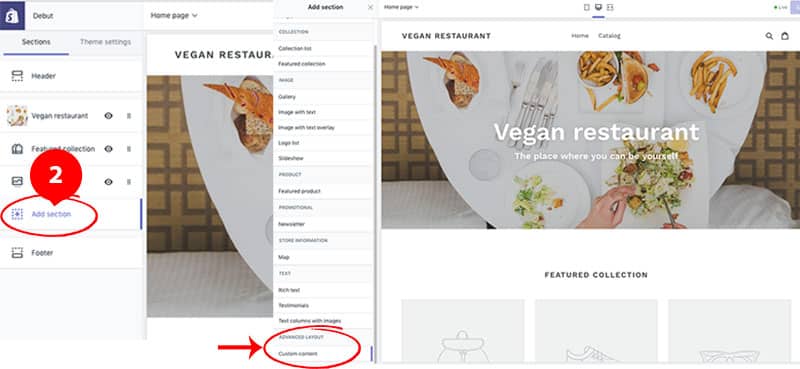 3. Click 'Add Content' and choose 'Custom HTML'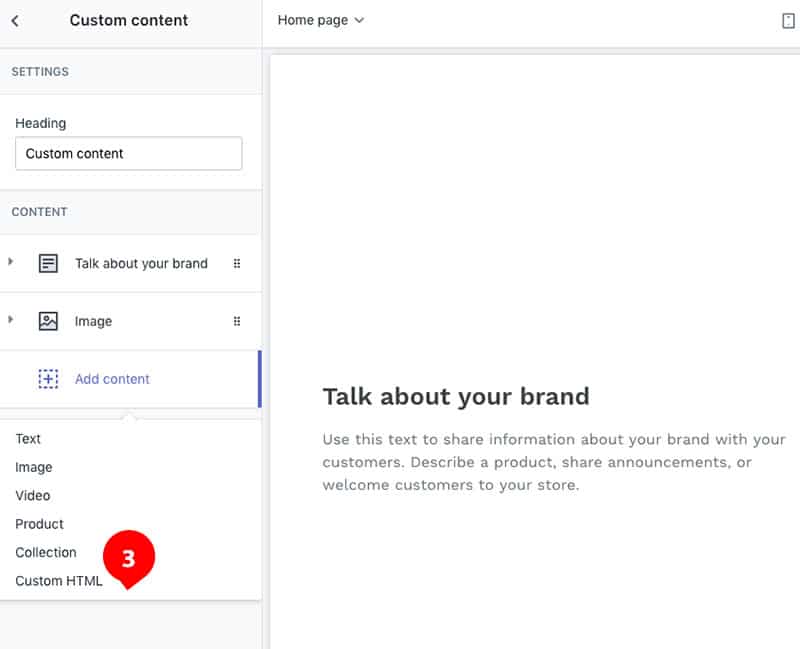 4. Go to your EmbedStories account and copy the provided code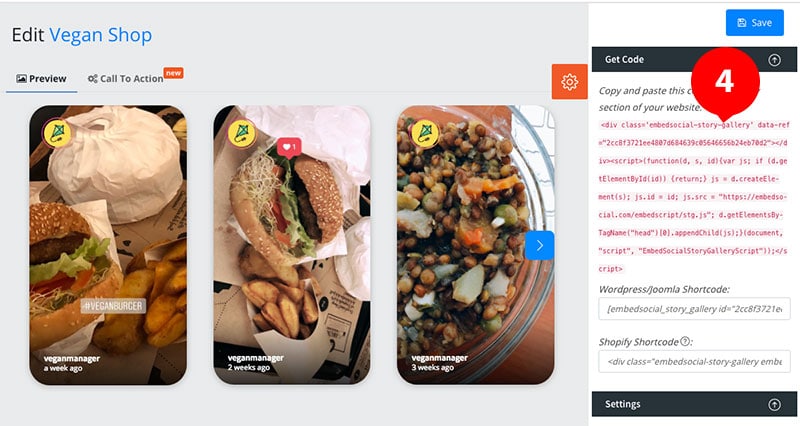 5. Paste the code in the HTML filed and click 'Save'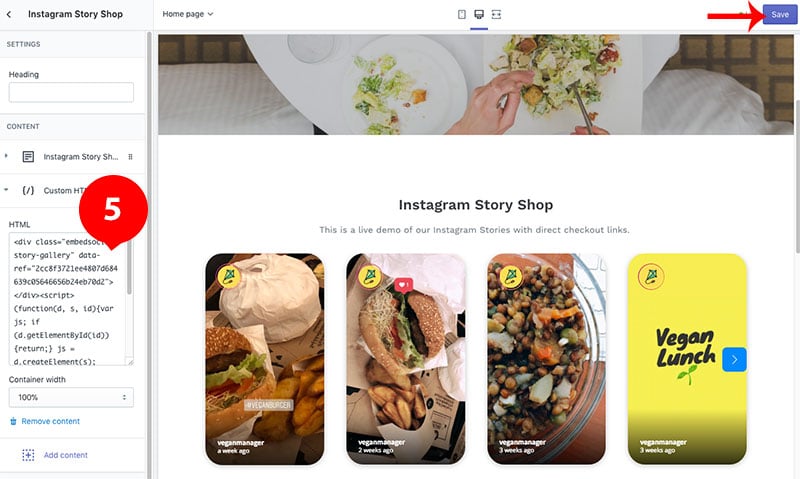 That's it. The Instagram story gallery will appear in your custom section.
If you need any more help, feel free to contact us.