EmbedFeed helps you generate posts from hashtags from Instagram or Twitter, and embed social media feeds on any website.
Before you begin, you need to make sure your Instagram account is connected with a Facebook page and thus you have an Instagram business account. If you need help how to do this, please follow this tutorial.
To get started, first you will need to log in to your account, or if you do not have an account yet, click here to start a free trial.
Once you are logged in, follow these steps:
1. Go to 'Sources' and click 'Add new source'.

2. Choose 'Facebook, Instagram or Twitter', click 'Next' and allow the needed permissions.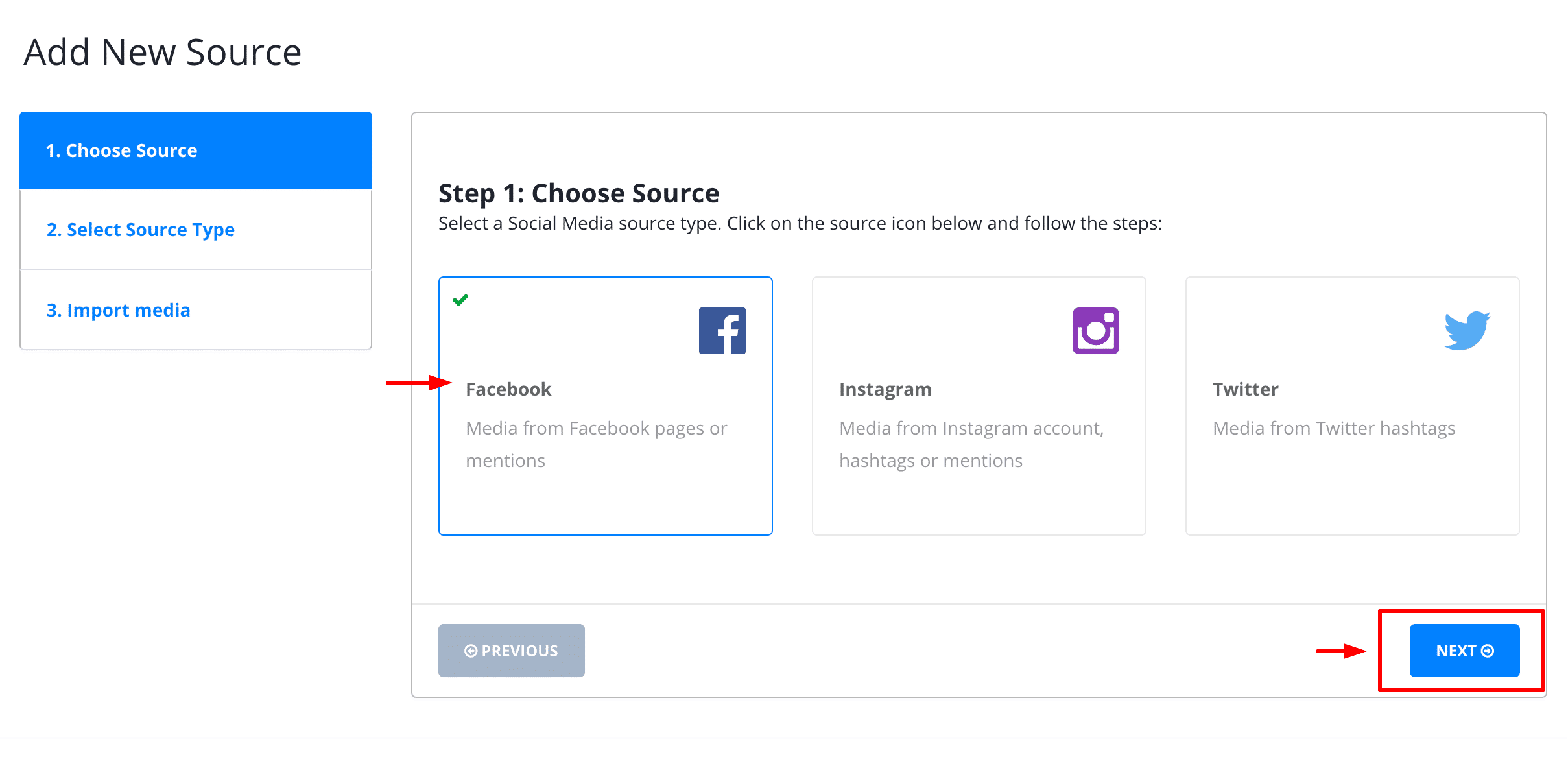 3. Choose the source type and submit the required info (in this example for the mentions, you need to select your Facebook Page) and when finished, click 'Create'.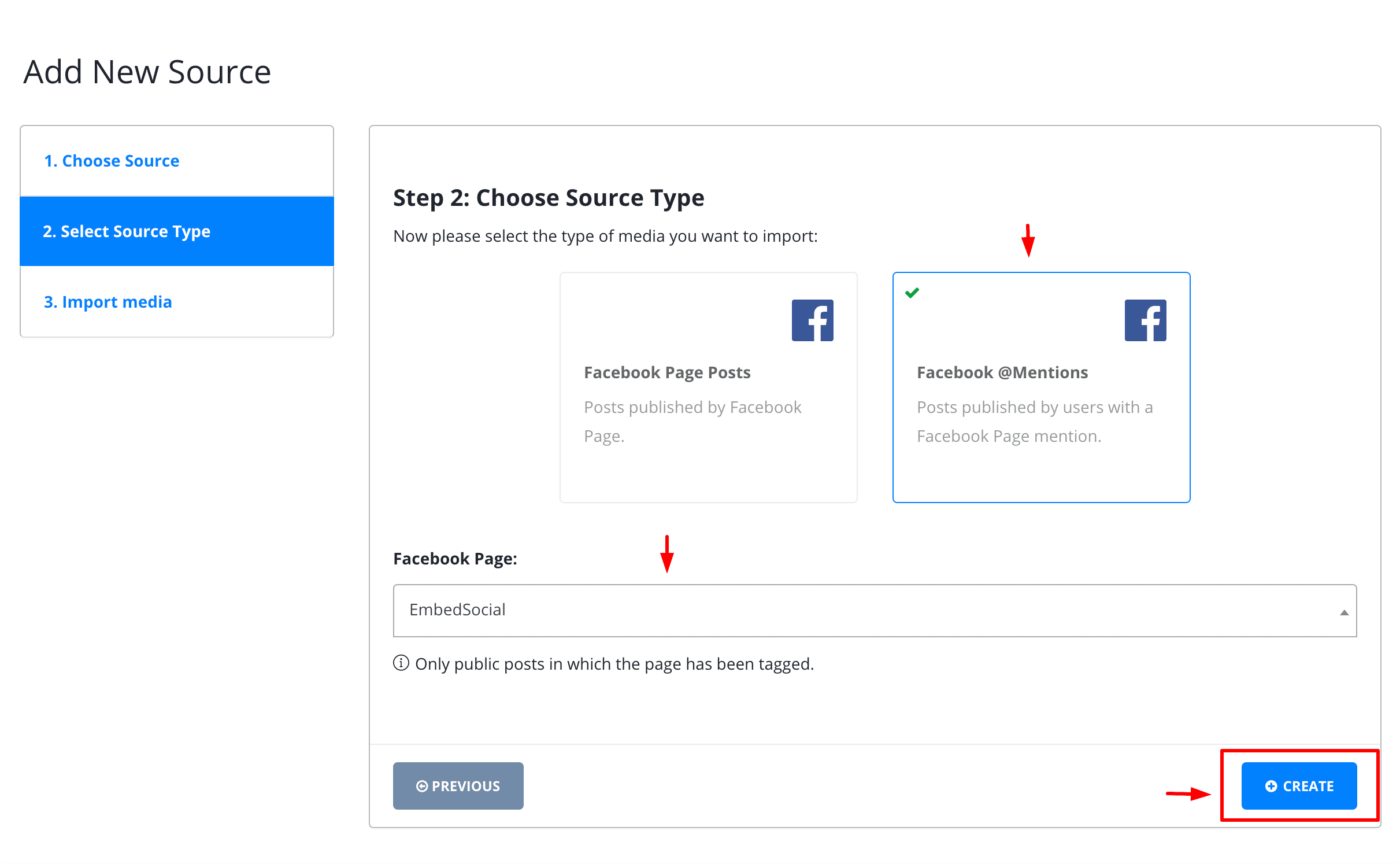 5. On the last step, the system will generate the posts and to view the feed just click 'Create Feed'

That's it!
Now your feed is created and you can copy the top right code provided in the feed's Settings panel (as shown below) that you will need to embed on your website.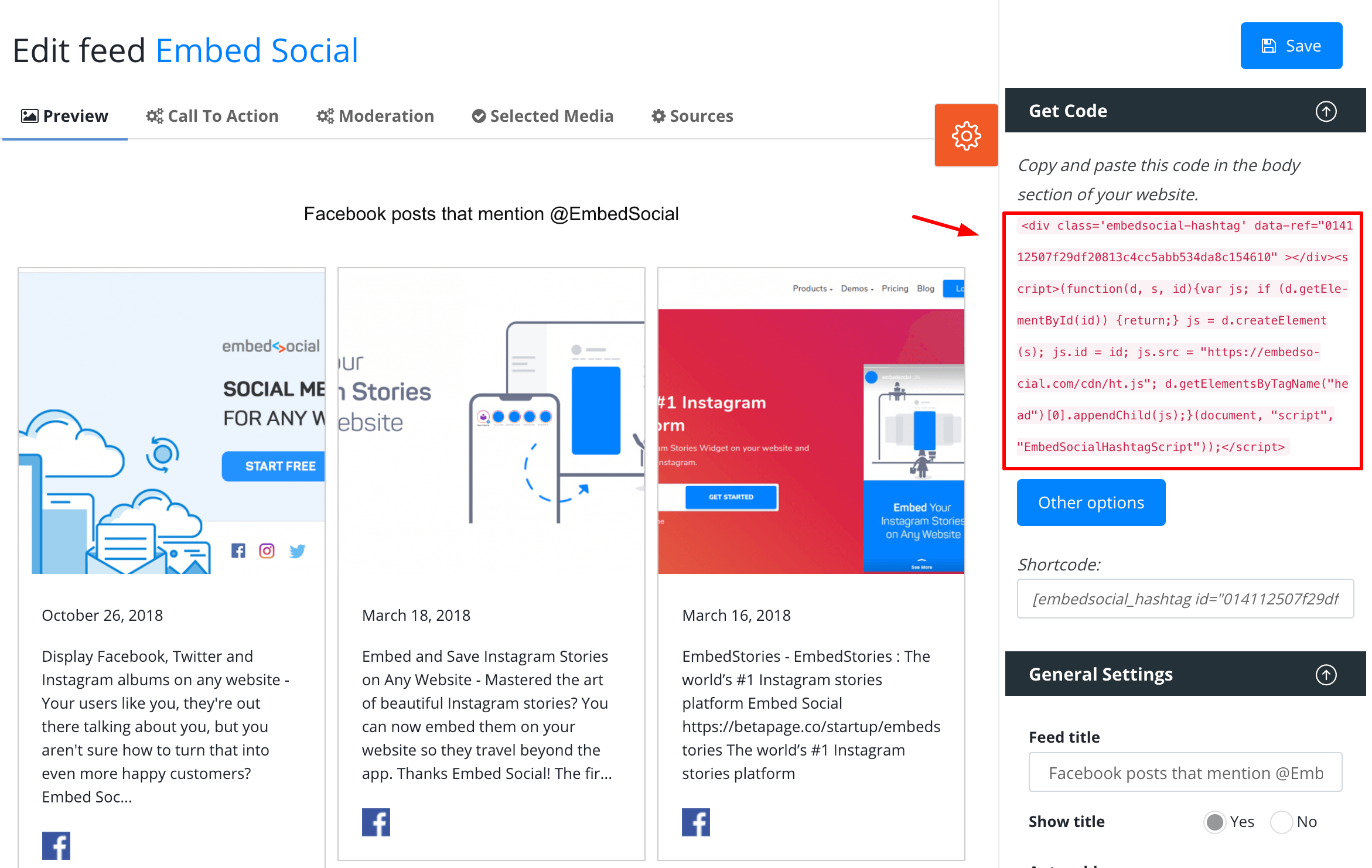 Read more: How to Embed Instagram Feed From Multiple Hashtags >>