No more hosting, cropping, updating, optimizing and manual managing photo albums for your website.
No need of any coding skills, just use a simple embedable code or WordPress shortcode to display an entire Facebook gallery on your website.
Keep an automatically updated photo gallery, manage multiple Facebook albums and change display settings from a single platform.
In Action
Live Embedded Facebook Gallery
Click on the photos to browse the entire Facebook gallery embedded from the BMW Facebook Page
The #1 Tool for Your Social Media Photos
With Must-Have Features
Embed albums from your Facebook, Twitter and Instagram photos
This is the only tool you will ever need to display social media photos on your website. You can add albums from Facebook, Twitter, and Instagram usernames or hashtags and generate embeddable codes.  Your embedded albums will automatically update every time a photo is added to your social media accounts.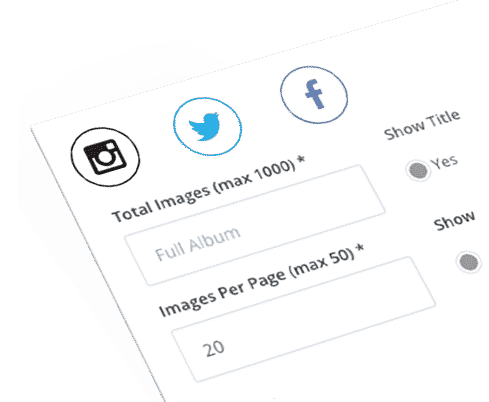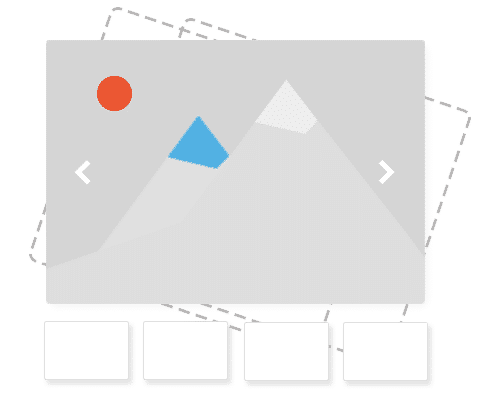 No branding! Customize the looks of your social media albums
We have a cool feature that will automatically create a slideshow layout of your social media photos. It has extended options such as thumbnail navigation on/off and transition control. Check the slideshow demo here!
You can also use the customization features and create masonry, grid or three column layout, display the caption below the photos, customize the size of the photos, choose the number of pages and photos in the albums.
Advanced. Developers API for creating album, dynamically
This feature makes it easier to embed albums dynamically without adding them one by one.
You can use the actual Facebook album id to embed the album.  All the options from the admin panel are available as parameters in the URL query string.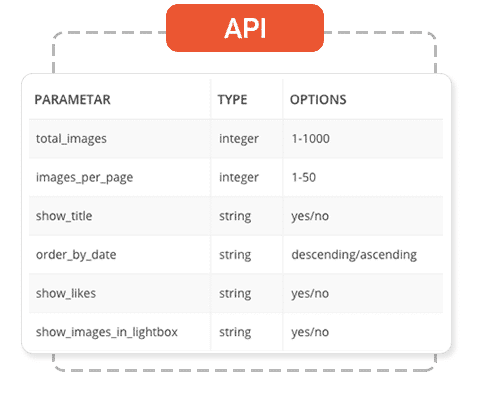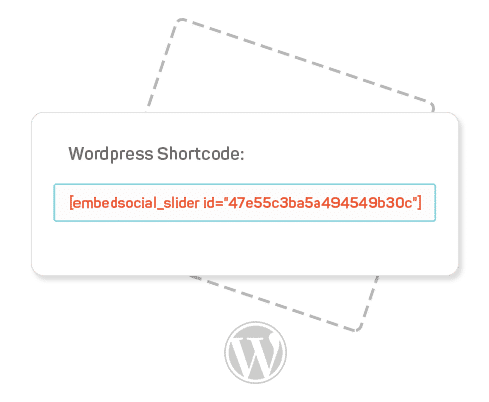 Official social media photo plugin for WordPress
The WordPress version of the EmbedAlbum plugin allows you to easily display your social media albums on your WordPress website. You can use a simple shortcode in your WordPress posts or pages.
We Constantly Build More Features
Embed Facebook albums dynamically with the developers API
Formatting options, lightbox view, responsive mode, masonry and grid layout
Automatically sync when a new photo is added to your social media accounts
Embed photos from a Facebook Group
Embed photos from a personal Facebook profile
Import all albums from a Facebook Page with a single click
Examples of Our Favourite Use Cases
Trusted by 10,000+ Domains