Extend your Instagram Stories
reach in seconds
Display Instagram Stories Widget on your website, right now.
Free 7 days trial | Cancel any time
Embeddable code that works for any web builder
We know how hard you've worked to package that beautiful Instagram story. And for what? To disappear in 24 hours 🙂 No worries, use our story saver for Instagram and make your stories live again by displaying them on your website.
Each Instagram story you generate has a separate embeddable code
Use the code in your Shopify, Squarespace, Wix, Weebly, PageCloud or any web builder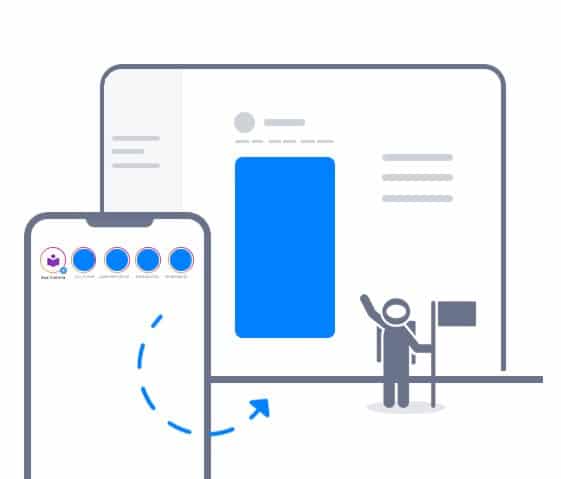 Auto syncs and updates each time you add a photo in your active story
Every time you post a new photo in your active Instagram story, our system will automatically display in the story that is already embedded on your website.
Auto-generate all new Instagram stories
Autosave and archive Instagram stories.
Boost Instagram Story Ads
A unique feature that will help you create Instagram Story Ads in just a few clicks. This functionality is enabled with the ability of the EmbedStories platform to archive Instagram Stories and help you re-use the Instagram stories for Ads. This is an option that is not available in the Facebook Ads Manager.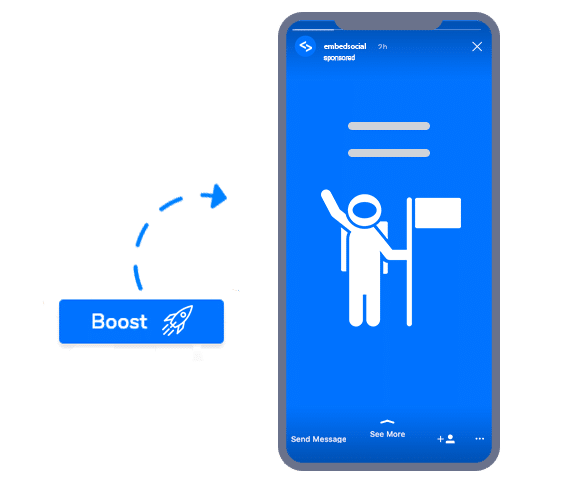 Success Story
Learn how EmbedStories help the LA NACION reporters use Instagram as a fast, easy way to tell a story that adds to the text+photo+graphic routine
Click below to read their full success story:
"Our experience with EmbedStories is very good, very solid, loads fast, looks good"
Unlimited Story widgets with variety of layouts
Why not?! You have multiple Instagram stories that you can sync in one and create a longer 'combo' story that your web visitors can view in one slideshow.
Flexibility to create multiple story widgets with different layout settings.
Constant upgrades with new slideshows and display widgets.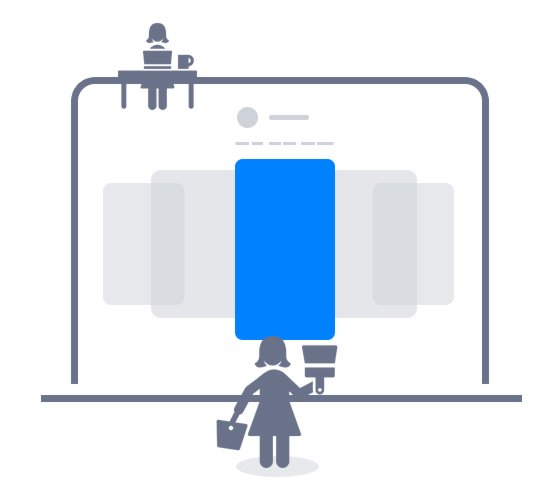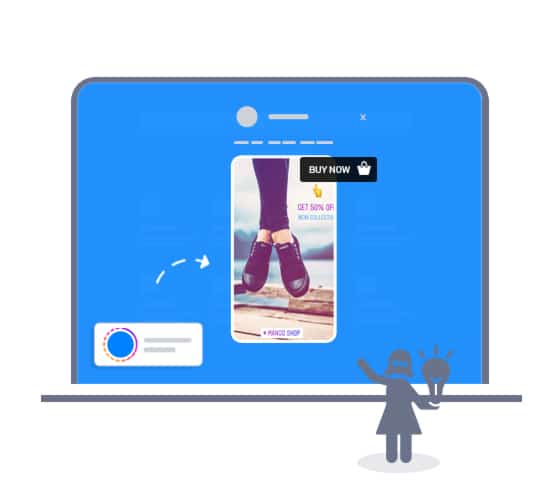 Make your Instagram Stories, Shoppable
Use the Call to Acton feature and add buy links to the Instagram stories and allow your web visitors to interact or directly buy the product showcased in the Instagram story.
Choose from the available CTAs: Buy, Learn more, Sign up, Contact us or add a custom button label.
Add Bookends to Instagram Stories
Bookends are the last screen of your Instagram story slider. It provides options to add custom links with thumbnails and titles, that will help your web visitors navigate to more content on your website.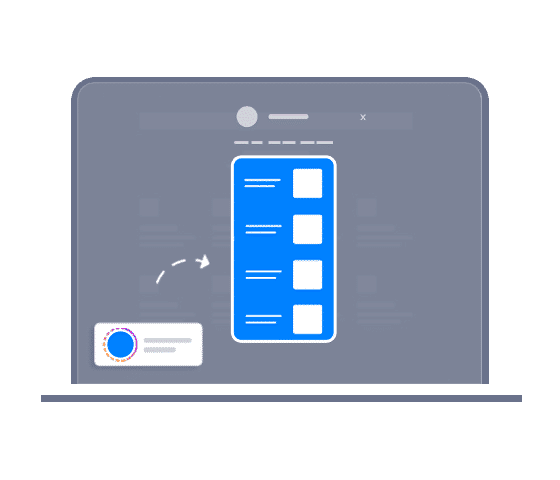 Stories widgets live demo
On the right is a live demo of an embedded Instagram Stories Highlights that mimics the same functionality from Instagram. Click on each of the Highlights to view the stories in a lightbox view.
Please note: In order to use EmbedStories you will need to connect your Instagram account to your Facebook page to allow our system to fetch your Instagram stories. Learn more
Customization options
EmbedStories gives you flexibility in managing the display and looks of the Instagram Stories on your website. You can customize the following attributes:
show latest story show story from specific date order by date autoplay autoplay Interval title color show title show pagination show navigation show story date show username show profile photo
Wordpress plugin for Instagram Stories
EmbedStories has a full integration with WordPress websites and offers an official plugin to add Instagram stories widget on your WordPress website.
Display Instagram Stories Widget on WordPress website with a simple shortcode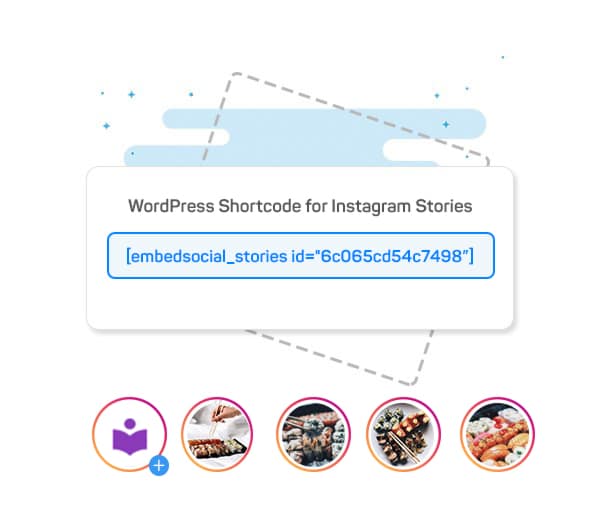 Don't wait
Do more with your
Instagram Stories, right now
Enterprise Plan
Need to get and manage Instagram stories from more Instagram accounts? Request access to an Enterprise Plan with a custom number of Instagram sources with custom pricing.
our customers
You're in great company