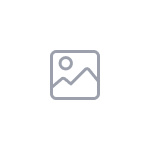 Petunia Travel & IAMVIP Transfers reviews
Petunia Travel reviews page
4.9 rating out of 81 reviews
Get your reviews page
This reviews page is generated and powered by embedsocial, a platform that can help you manage online reputation, gather customer feedback from social media networks and collect more reviews.
Create Reviews Page
Fantastic service. Drivers are amazing, they pick you up on time, fast response when contacted either by email or WhatsApp. 100% recommended and will be booking again.
Booked this service for my 19 year old son and his friends for their first holiday to Turkey. I've never booked a private taxi service before so this was a first for me. The cost I thought was brilliant and far more economic than booking through the airline. Upon booking I was impressed with the communication throughout. On the day of my son's flight I was able to communicate directly with the company and they gave me assurances of when they would be picking up my son. Stressed out mum worrying for no reason. I thought they were brilliant and my son and his friends loved the van on collection from the airport. Would highly recommend and will definitely use again for myself when I travel to Turkey.
Booking was straightforward with confirmation straight away.Met at airport late at night driver was lovely and very helpful, transfer was perfect and price was very reasonable. Return journey to airport was confirmed and again great service. Would not hesitate to recommend
Geen goede ervaring met Petunia Travel.Op de eerste afspraak vervoer van Bodrum AirPort naar IcmelerMarmaris.Chauffeur gezocht,stond niet bij de uitgang.Ruim 20 minuten gewacht,toen een lokale taxi genomen.Tweede afspraak moeten bellen voor vervoer van hotel naar Dalaman AirPort.Taxi kwam niet opdagen,na telefonisch contact,5 minuten was de taxi er.Het was ontzettend heet in de taxi,2 keer moeten stoppen,voor dat de airco ging werken.Voor ons geen taxi meer van Petunia trafel.
We've used Petunia travel on several times - always on time, good communications, clean cars and great drivers.
Thanks for the vip service
Easy to book, met at departures - a seamless service. We booked for Dalaman Airport to Fethiye. Driver was excellent, very friendly and the car was very Luxury and comfortable. Would definitely use agai
I would like to say thank you so much for the excellent service you provided, I can not fault it in any way.