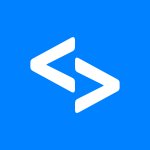 EmbedSocial reviews
EmbedSocial is a social proof platform for collecting and display of UGC on any website.
4.8 rating out of 2281 reviews
Get your reviews page
This reviews page is generated and powered by embedsocial, a platform that can help you manage online reputation, gather customer feedback from social media networks and collect more reviews.
Create Reviews Page
professional customer service and knowledge.
Incredible team and highly recommend for anyone looking to explore the best mortgage products on the market.
Save and share with your social media squad right away! #contentcreators #socialmediacontentcreator #ShareCount #FanPageKarma #SproutSocial #Tweroid #Likealyzer #FacebookDevelopers #EmbedSocial #socialmediatools #DiqueryDigital https://t.co/8oXrA03Tzv
The new SaaS Tribune weekly is out https://t.co/3kOCsT27ee We are pleased to feature the following helpful products: @ListKitio @system76 @slurppos @embedsocial @timewatchinc @trypractice @TebiIo @Capchase @dane_hollenbach @cakedeskapp
Complete wasted of our time! It took Edward forever to reply our inquiries multiple times. Even we told him we were looking for attending auctions in three to four weeks, he didn't reply our email until 5 to six weeks later. Hence we missed out a couple of auctions because of him. And he in the end just completely disappeared without saying anything. We ended up going to someone else. It was nice and smooth, we bought our property with the other broker from a different company and from applying our loan to getting our the property, the whole process was within 4 weeks. I can't believe we wasted a whole year with this guy! And we even found out he gave us some false information. We didn't know until our current broker told us, very unprofessional.
As first home buyers we were very happy with the experience we had with Anne and the team. Anne's attention to detail was amazing and she would always work in our best interest. We were later introduced to Ingrid and Selena to assist throughout the process. From the inital consultation all the way through to post settlement checks, Anne, Ingrid and Selena were very supportive and kept us up to date with the progress of our loan application to settlement of our new place. They were responsive, easy to contact and happy to answer any questions we had. The team definitely made the process easier and gave us that added reassurance. Highly recommended if you're a first time buyer and unfamiliar with the buying process. The team definitely made the process a lot easier! We can't thank Anne and the team enough and appreciate all their support!
The installation team of Juan and Stiven were highly professional and knowledgeable of their trade. Their quality of their work and the attention to detail was second to none. The extra effort they placed into this project shows with the finished product. Dust barriers were erected to protect the interior environment of our home from any dust and debris from entering our home. The area both inside and outside of our new door were left clean and debris free. I would whole heartily recommend that Juan and Stiven be commended for their dedication to their profession and attention to detail on this install project.
I trusted your service. Spent a few days to create 8 links, filled in the necessary information. Coordinated content with his team. To start using it in production. You removed all my links. Do you really want to hear my opinion? :)---We greatly appreciate your trust and having you as a customer. And we want to hear all about your experience with EmbedSocial.Could you please spare a sec to Leave us a review ⭐️User feedback means the world to us and we really want to know how we can do better.Can't wait to hear from you!----