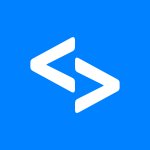 EmbedSocial reviews
EmbedSocial is a social proof platform for collecting and display of UGC on any website.
4.8 rating out of 1551 reviews
Get your reviews page
This reviews page is generated and powered by embedsocial, a platform that can help you manage online reputation, gather customer feedback from social media networks and collect more reviews.
Create Reviews Page
We had the most positive experience working with Ben from Mortgage Brokers Sydney. I would confidently recommend him to anybody looking for a broker. He was extremely patient, answered all of my questions (there were a lot). He was knowledgable, and made the right recommendation for us. We got our pre approval quickly, and bought our first home! Thank you Ben, it wouldn't have been possible without you.
We were very happy to have worked with Maurizio. He was very easy to talk to and no questions were too much for him. Maurizio explained everything to us from the beginning till the end of settlement. His patience, assurance and friendly manner put us at ease - as we were first home buyers with no experience. We definitely recommend Mortgage Broker Melbourne and give Maurizio 10/10 for his excellent service.
Just recently purchased a 6x12 enclosed trailer. Very pleased with the salesmanship. And Dakota did an excellent job staging the trailer and doing a walk around with me. He, also, hooked up the trailer and made sure all the lights were working. I was very impressed with this young man. Will definitely recommend NC Trailer Sales to anyone wanting to buy a nice trailer.
Read your blog about collecting reviews on our website. It was very well explained. Will be implementing this for my business.
@EmbedSocial Thank you! I've been trying to figure this out all day. I know that other people can see it because they leave comments. Do you think that I need to adjust the settings? Why is it showing unavailable for me? https://t.co/VqTstxcfhE
Very happy with my experience. Greg was always available to answer questions and was very patient throughout the process. He provided us with detailed information on how to communicate with the banks, and was very supportive. I would highly recommend Greg for all financial matters!
Facebook Reviews Complete Guide for 2021 | EmbedSocial https://t.co/Q5UN70wfT7 via @EmbedSocial - Where can I find the reviews I left for businesses on my personal page?
Kristen was fantastic - right from the start, nothing was too much trouble and no question too silly. She secured us a fantastic deal, with some creative solutions. We are saving about $1000 a month. I'd highly recommend working with this broker.