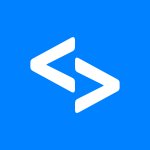 EmbedSocial reviews
EmbedSocial is a social proof platform for collecting and display of UGC on any website.
4.8 rating out of 1544 reviews
Get your reviews page
This reviews page is generated and powered by embedsocial, a platform that can help you manage online reputation, gather customer feedback from social media networks and collect more reviews.
Create Reviews Page
I've just finished a course of treatment after a gap of 8 years! As always, the treatment was fabulous. Edvina, the hygienist and the rest of the team were so kind and very understanding of my dental and general health problems. It's so good to have this level of care locally.
During these tough economic times, you need to utilize all the tools at your disposal. In particular, the tools Instagram is providing your business with! Check out this great list by Embed Social of updates you should know. https://t.co/6K5xDF7yDs #instagramupdate #embedsocial
Have left a review from my initial interaction, but thought it's about time I leave another one. I've had my mortgage for about 5 years now and have used Marc and Selena from day 1. They helped me remortgage a year or so ago to get a better deal based on how I was managing my money, and as well as sending updates on the market all the time they check in every year to make sure I am getting the best rate (they have just gotten me another reduction to my rate, even after the bank initially refused). I can't recommend these guys highly enough - it saves you so much time and hassle and you know they are looking out for you, they don't just set you up and move on to the next thing which is nothing short of unusual these days!