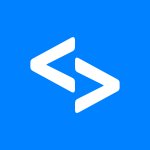 EmbedSocial reviews
EmbedSocial is a social proof platform for collecting and display of UGC on any website.
4.8 rating out of 2469 reviews
I appreciate Ben giving me the opportunity to sell his property in Officer. It was a pleasure dealing with a vendor who has excellent market knowledge. His honest and efficient straight forward approach made the transaction process seamless.
Very happy with the transaction and the installation. Austin L, Jim M and Donnie were prompt, professional and the installation went seamlessly.
I used Michael and Wendy for our initial house purchase and was very happy with the professional service they provided. Always kept us in the loop, explained the options, and took care of all the paperwork. When it came time to refinance, it was an easy decision to go again with Mortgage Broker Sydney. Loan was refinanced in record time, allowing us to capitalise on the best rate and cashback available. I would highly recommend their service to anyone looking for their first loan or refinancing their current loan.
I needed a broker who would stick with me through the twists and turns of financial settlement which was drawn out with many inevitable challenges and required coordination with solicitors and conveyancers. My case was certainly not a straightforward 'open and shut' that's for sure! Thank you Michael and Wendy for all of your help, your experience, knowledge of the market and communication meant that I was able to navigate my way through to an excellent result. Thank you again.
We love our Armortech windows and doors. We recently experienced a small problem with one of our windows. Armortech's office quickly scheduled some workers out to our house. Pat, Momo, and Brandon all arrived on time, and took care of our issues in a very friendly, quick, efficient, and polite manner. We could not have been more pleased. Thank you Armortech.
We had an exceptional experience working with Maurizio and his team. It was our first time purchasing a property and we had lots of questions, thankfully Maurizio was always so patient with answering our questions. He has demonstrated a deep understanding of the market and provided invaluable insights throughout the entire process. Him with his team member Pat's professionalism, responsiveness, and dedication to ensuring our needs were met exceeded our expectations. I highly recommend Maurizio to anyone seeking expert guidance in the world of finance. A true five-star service!
Petri Vauramo hoiti asuntomme myynnin erittäin ammattitaitoisesti. Koko myyntiprosessi sujui erinomaisesti, tehokkaasti ja nopeasti. Petrin neuvot olivat hyviä ja realistisia, myyntiesite ml. video loistavia ja itse kaupanteko erittäin hyvin hoidettu. Petri hoiti kaiken, ml. kommunikoinnin, todella suurella ammattitaidolla ja miellyttävällä tavalla. Suosittelen vahvasti Petri Vauramoa asunnon myyntiin.
The support team is very helpful and takes time for me to understand which is great since I am not to good with the computer. I highly recommend this company to help with your review as this is so important now days for every business