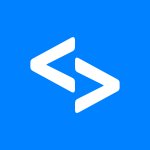 EmbedSocial reviews
EmbedSocial is a social proof platform for collecting and display of UGC on any website.
4.8 rating out of 1385 reviews
Get your reviews page
This reviews page is generated and powered by embedsocial, a platform that can help you manage online reputation, gather customer feedback from social media networks and collect more reviews.
Create Reviews Page
AADAMBHARAA By sruthi Ashwin Shekher
The staff are knowledgeable and friendly. I would recommend my friends and family. I had laser hair removal done and the process was virtually painless. The clinic is clean and welcoming.
This is on behalf of my Auntie Vilma Joy Stone I am exceptionally happy with the service and personal care that Cherwell Heights Dental Care Provided to me. Edvina was absolutely brilliant, Soon put me at complete ease. I would highly recommend Edwina as she did exactly what she said she would do. I couldn't be happier.