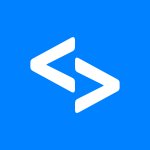 EmbedSocial reviews
EmbedSocial is a social proof platform for collecting and display of UGC on any website.
4.7 rating out of 1318 reviews
Get your reviews page
This reviews page is generated and powered by embedsocial, a platform that can help you manage online reputation, gather customer feedback from social media networks and collect more reviews.
Create Reviews Page
@pastormhm @kirillbigai @PreplyCom @sadovvsky @packhelpcom @osogovo @EmbedSocial Top !!!
Testing out a new format for our events: recreating the intimacy of The Family's diners but on Zoom! One guest & 7 founders, no filters. First guests are @kirillbigai from @PreplyCom () , @sadovvsky from @packhelpcom () & @osogovo from @EmbedSocial ()! https://t.co/dXBqMxKNPW
Entrepreneur: join discussions w/ great founders. Learn from them, ask all your questions. Driven by @pastormhm, it's called: The Family Affairs - @EmbedSocial in Skopje - @packhelpcom in Warsaw - @PreplyCom in Kyiv 12 spots only, to make it intimate! https://t.co/1DlztAhZF0
Mark and Selena were fantastic in helping us refinance our home loan, any question we had along the way there were happy to answer for us. Good service and advice all round.
Ben was my mortgage broker during a very difficult Covid lockdown period. He was always prompt to call me back whenever I had a question and was very patient. He was able to answer all my questions. When we ran into some troubles he was very calm and composed and knew what to do.