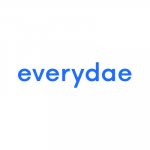 Everydae reviews
Everydae is a self-paced digital SAT tutor that makes learning bite-size and fun.
5 rating out of 23 reviews
Get your reviews page
This reviews page is generated and powered by embedsocial, a platform that can help you manage online reputation, gather customer feedback from social media networks and collect more reviews.
Create Reviews Page
Excellent program, Christine and her team have done an amazing job with Everydae.
This program is pretty fun! I especialy like how getting answers wrong isn't discouraging (I mean, I usually get discouraged pretty easily when it comes to math).
Great explanations and super fun
I love how there's a fun and entertaining question in between each actual math question! It makes the task seem not too daunting and encourages me to keep going!
Awesome site for the SAT test
really love the math challenges and the little quote of inspiration/motivation that comes with it,it is really nice and it really helps me as a student,i also like that after I have answered,I see the workings, sometimes it isn't the same with mine but I got the answer so it allows me to study and learn your approach to the problem so am highly impressed and it makes me just want to keep doing it but the network sometimes makes me lose interest like taking time to load for the next question but it is great,I can proudly say I would recommend this to other students interested in SAT
Everydae is educationally fun and helps for practicing for your SAT test. Now that we are in quarantine, it helps gain even more practice. Even though there are teachers helping the students, Everydae can also be something along with the teachings. I love the extra credit signs because it helps to not only think about your decisions in the future and know more about important people and colleges; it also helps to not really focus much on the test, so most likely to relax until the next of questions. Overall, Everydae is fun, exciting, helpful, and educating.
Very effective in helping me understand crtical high school concepts with it's simple and informative explanations.
I love Everydae! Everydae keeps me motivated to do SAT prep every day! And it's fun too! The best SAT prep I have ever done!