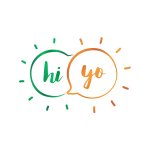 HIYO DESIGN reviews
HIYO DESIGN is a full-service digital design studio.✨We develop beautiful + strategic brands.
4.9 rating out of 17 reviews
Get your reviews page
This reviews page is generated and powered by embedsocial, a platform that can help you manage online reputation, gather customer feedback from social media networks and collect more reviews.
Create Reviews Page
The best of the best. Organized, professional and super creative. Will work with them again, and again!
HIYO has been a godsend. They have enabled me to fulfill my vision. From the first meeting they were enthusiastic, organized, and resourceful. They then delivered original and thoughtful ideas and products. If you want your brand/s to succeed, contact HIYO.
Heidi Sloane, Founder of Colab Cold Brew
The HIYO team is great – they are communicative and open to feedback, respect deadlines, and (most importantly) deliver excellent work.
Kate Mann, Founder & CEO of Salad Every Day & Bold Palate Foods
The HIYO DESIGN team brings a strong, savvy sense of branding along with extraordinary professionalism to the table. They take a creative yet pragmatic approach. I also appreciate the wonderful sense of urgency they bring to every project. Thanks to Cristi, Ceci, and the HIYO team!
Elise Museles, Founder of Kale&Chocolate and Creator of Food Story
Connie Wolf, Owner of Pashmina Collection
Adam Elzer, Owner of Everyday Hospitality