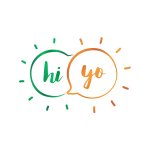 HIYO DESIGN reviews
HIYO DESIGN is a full-service digital design studio.✨We develop beautiful + strategic brands.
4.9 rating out of 21 reviews
Get your reviews page
This reviews page is generated and powered by embedsocial, a platform that can help you manage online reputation, gather customer feedback from social media networks and collect more reviews.
Create Reviews Page
Courtney Helm (Drip Accessory)
Before working with you, I would just find myself looking at our ads and going "ugh".. I mean, we needed those ads to generate sales, but they were just not.. where they should be. Even if I wasn't totally "prepared" to jump into it, I feel like it was a perfect time to do this. That's the life of an entrepreneur, you just have to dive in and trust the process. and I'm SO glad I did. It's been SUCH a relief. Like a giant weight has been lifted. Knowing I have this style guide ready to go just feels GREAT. It was just a complete pleasure from beginning to end. The experience was originally a little stressful for me and it was something that I had to carve out time for, but as we went along the process it started to click more and more, so yeah it totally went above & beyond what I was expecting. I'm 1000% happy. I'm the type of business owner who's 'a jack of all trades' and you were so great to work with, because you completely understood that. I totally felt like it was a team collabo
Can I tell you something.. you two are amazing! I've worked with a lot of ppl. You two are the best
- Chelese Perry, CHELESE PERRY LLC
When I decided I wanted to redefine my brand strategy, brand identity and website, I knew needed professionals to help guide me. It could've taken me 2-3 years to do it on my own, but I was able to do it seamlessly with HIYO Design in a matter of months.Working with HIYO Design, I expected the finished product to be beautiful, but what I didn't realize was that developing my brand strategy, personality, etc. would actually help me refine & improve my own practice. I really appreciate the calm energy they bring to the table, which helped me feel focused rather than overwhelmed, and also love that they specialize in wellbeing design.
The best of the best. Organized, professional and super creative. Will work with them again, and again!
HIYO has been a godsend. They have enabled me to fulfill my vision. From the first meeting they were enthusiastic, organized, and resourceful. They then delivered original and thoughtful ideas and products. If you want your brand/s to succeed, contact HIYO.
Heidi Sloane, Founder of Colab Cold Brew
The HIYO team is great – they are communicative and open to feedback, respect deadlines, and (most importantly) deliver excellent work.
Kate Mann, Founder & CEO of Salad Every Day & Bold Palate Foods
The HIYO DESIGN team brings a strong, savvy sense of branding along with extraordinary professionalism to the table. They take a creative yet pragmatic approach. I also appreciate the wonderful sense of urgency they bring to every project. Thanks to Cristi, Ceci, and the HIYO team!