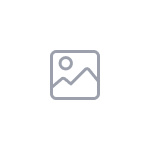 Miragenet com br pagina avaliacoes dos clientes html reviews
Miragenet com br pagina avaliacoes dos clientes html reviews page
4.8 rating out of 57 reviews
Get your reviews page
This reviews page is generated and powered by embedsocial, a platform that can help you manage online reputation, gather customer feedback from social media networks and collect more reviews.
Create Reviews Page
A Cadeira é ótima, ergonômica como eu precisava. Já vem montada, pronta para ser utilizada, essa foi uma das principais razões ao escolher a marca. O atendimento da Mirage é excelente, informa passo a passo, desde a compra, fabricação e entrega.A entrega é agendada, o que facilita o recebimento do produto.Super indico.
Agradável experiência, do atendimento na venda até a entrega, muito solicitos e atenciosos. Produto de excelente qualidade e bela aparência. Se compraremos de novo com eles? Com certeza!