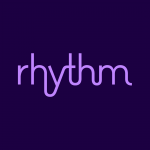 Rhythm reviews
Rhythm provides affordable 100% renewable energy plans powered by Texas wind. Sign up in 60 seconds!
4.8 rating out of 72 reviews
Get your reviews page
This reviews page is generated and powered by embedsocial, a platform that can help you manage online reputation, gather customer feedback from social media networks and collect more reviews.
Create Reviews Page
Easy sign up.Great competitive prices. I switched over from another company and it was one of the best decisions I've ever made. I also really enjoyed the gift you get when you sign up
Worst customers service ever . Made big mistake by renewed second contact with them . Be careful with this company , they will make whatever reason to not refund your deposit !!!!! Walk away before you sign ur contract with them !
After much research I decided to join Rhythm. Customer services were fantastic and very helpful. I will save a minimum of $600 per year on my electric bills. What's not to like!
I just want an ELECTRIC COMPANY with no shenanigans only with complete transparency.
I am sorry but I do not know who you are and did not authorize you to get my credit score. I did not join Rhythm for any services or products.