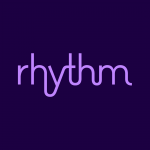 Rhythm reviews
Rhythm provides affordable 100% renewable energy plans powered by Texas wind. Sign up in 60 seconds!
4.7 rating out of 758 reviews
Get your reviews page
This reviews page is generated and powered by embedsocial, a platform that can help you manage online reputation, gather customer feedback from social media networks and collect more reviews.
Create Reviews Page
the sign up process was easy and I found a plan for 6 months with 100% renewable energy, when I was shopping around for other plans, I couldn't find any plans for less than a year.
So easy to sign up and there's no deposit like some other electric companies
Super easy to sign up for the plan