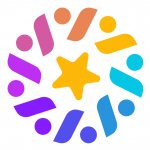 Sweepstakegenerator reviews
Sweepstake Generator
4.9 rating out of 80 reviews
Get your reviews page
This reviews page is generated and powered by embedsocial, a platform that can help you manage online reputation, gather customer feedback from social media networks and collect more reviews.
Create Reviews Page
Why would anyone pay £20 for a sweepstake you can do with paper and a pen?! I thought it would be free. Disappointed
I contacted live chat last night and by this morning my problem was sorted out! Thanks so much!! You were amazing!
Just brilliant - quick and easy to set up and FREE - bonus -kids in my class loved it - esp the way it generated the teams
Great site and really supportive people behind it, would definitely recommend!
Great customer support and great options to change the top tiers and stuff
Great service, would 100% recommend. Very accomodating and fast response to any queries.
Tho is excellent Thank you Chris Rogan
Amazing, and the live draw made it fun for everyone. Thank you and great job
Really good considering it's free