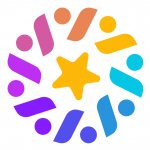 Sweepstakegenerator reviews
Sweepstake Generator
5 rating out of 70 reviews
Get your reviews page
This reviews page is generated and powered by embedsocial, a platform that can help you manage online reputation, gather customer feedback from social media networks and collect more reviews.
Create Reviews Page
Found this website recently. I do a lot of fundraising and this site is so useful and handy for running sweepies! Defo 5 stars
Only place to go for sweepstakes, best there is! Using this for the majors and this makes it so easy and quick, thanks!
Fabulous app.....so easy to use and saves me a headache each time the National come round!
Excellent fun, free service. Thanks!
Great little sweepstake tool this. Takes away all the faff of cutting up little bits of paper and going around the office :)
Excellent great tool and easy to use
Amazing sweepstakes for offer and very quick to set up a suggested one within an hour once submitted
Perfect app for stopping all the claims of "its a fix", lol...