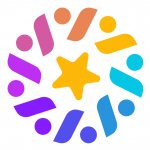 Sweepstakegenerator reviews
Sweepstake Generator
5 rating out of 61 reviews
Get your reviews page
This reviews page is generated and powered by embedsocial, a platform that can help you manage online reputation, gather customer feedback from social media networks and collect more reviews.
Create Reviews Page
Great generator. Loved the Live draw feature.
Well done no catches no spam follow up. Just fun!
Live draw feature worked great on screenshare in our team meeting.
Great tool to use, especially in these social-distanced times. Easy to setup, plenty of options and the simulated 'draw' experience just adds to the excitement.
Quick and easy to use. Perfect for last minute merchants like us, got it sorted at 19.55 before the first match! Cheers!
Easy to use and quick, just what i needed.
Very easy and quick to use