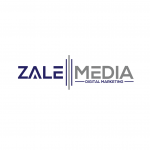 Zale Media reviews
Zale Media Reviews
4.6 rating out of 99 reviews
Get your reviews page
This reviews page is generated and powered by embedsocial, a platform that can help you manage online reputation, gather customer feedback from social media networks and collect more reviews.
Create Reviews Page
Superior He's good I went through it it's great and super
Very nice and informative consultation. KATE murfy was very nice to to talk to and she explained everything very good. Looking forward to be a happy client.
Great System. The training is robust. In less than 1 week, I got my first lead!
My team and I absolutely love this system. The number of leads that are coming through are incredible! We really enjoy the fact that the system takes those leads and turns them into qualified appointments for us automatically.
I started using the company 6 months ago and it is hands down the best decision I have made for my business!