Instagram Feed for Weebly
Add Instagram feed on your Weebly website with just a few clicks!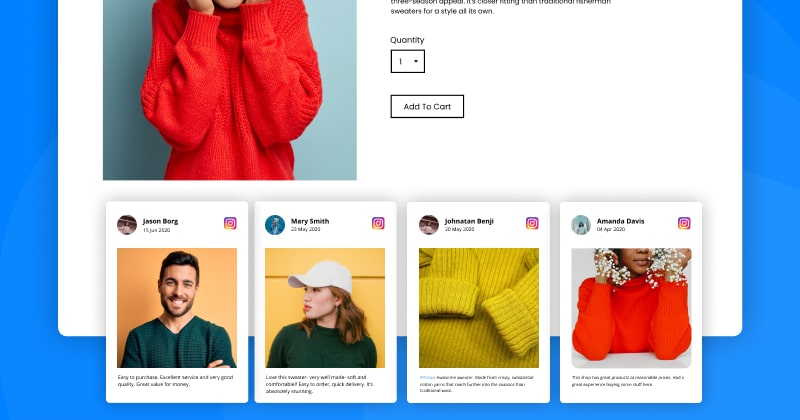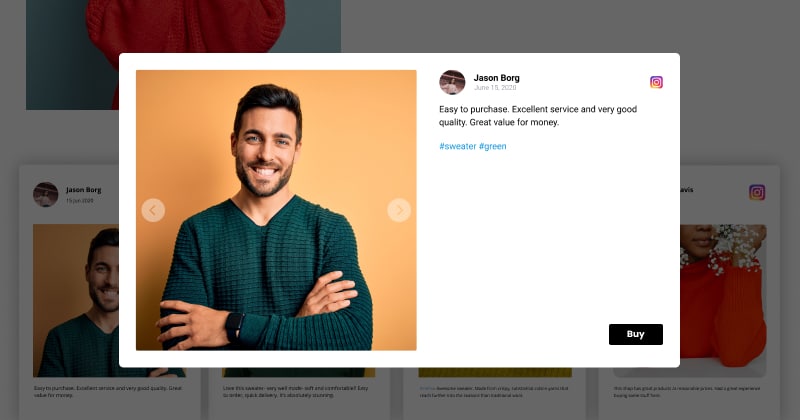 About EmbedFeed Instagram Feed Aggregator
A successful Instagram marketing strategy contains an attractive Instagram feed that visitors can't resist. But, did you know that creating an appealing Instagram feed is actually more simple than you think?
With tools like EmbedFeed, you can put together a lovely Instagram feed on your Weebly website and let your Instagram content look spot-on.
Pre-made, absolutely beautiful, and interactive Instagram feed widgets, as well as many customizations and modifications options you could ever need for creating the best Instagram widget for Weebly.
Offer your website visitors a unique user experience that they can't take their eyes off.
You can thank us later. 🙂
Benefits for your Weebly site
Boosts interactions with visitors and increases dwell time
Expands your Instagram reach and your followers, too
Helps you build a stronger brand image and grow user trust
Increases conversion rates
Instagram feed features for Weebly
No need to install or maintain a plugin
11 Instagram feed layouts that match any Weebly templates and designs
Fully mobile-responsive widget
Feed moderation option – sort posts by priority and select which posts will be part of your widget
Many widget customization options and Custom CSS editor for advanced design transformation
Automatically add the latest Instagram posts on your widget or ban those that have a certain keyword to show on your widget
Shoppable Instagram feed widget with option to add CTA buttons to each post
Multiple Instagram feed widgets on multiple Weebly websites
Option to create a combo widget with other social media feeds like Facebook, Twitter, YouTube, Vimeo, TikTok or create a custom one
How to embed Instagram feed on Weebly
EmbedFeed offers you an easier way to curate a stylish and cohesive Instagram widget that makes you stand out from competitors.
It will take just a couple of minutes to add your Instagram feed to a Weebly website.
Just follow the steps below.
Steps to embed Instagram feed on a Weebly website
Start a free trial for EmbedFeed and connect your Instagram account
Select a type of Instagram feed (hashtags, mentions, or account)
Customize or moderate your Instagram feed
Once done, copy the HTML code in the top right corner
Once you have the code, login to your Weebly website
Select the Website option from the menu and click on 'Edit Website'
Tap the 'Embed code' option and drag it to the section in the editor where you want the widget to appear
Navigate to 'Click to add custom HTML' field and paste the code there
That's it!
Once you display the Instagram Feed widget on your Weebly site, you can transform its looks and feel all over again within the EmbedFeed platform.
If you can figure out your way to add an Instagram Feed widget to Weebly, reach our customer support team and we will be more than happy to guide you through the process.
Start free trial
Show social media feeds on your website in seconds
All PRO features included Cancel any time