Instagram Feed for Wix
The easiest way to display an Instagram feed on your Wix website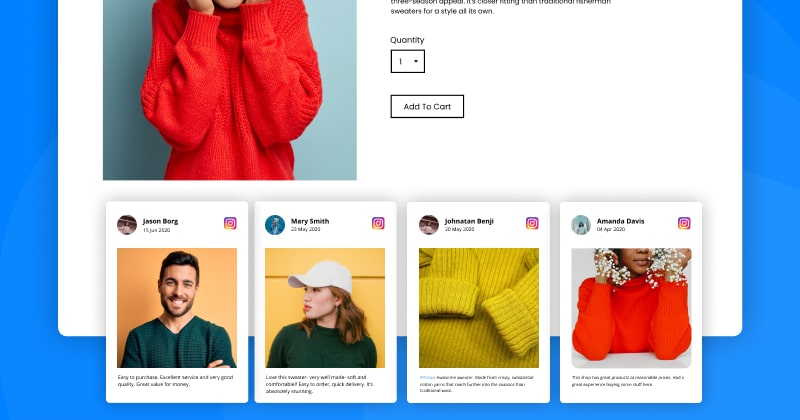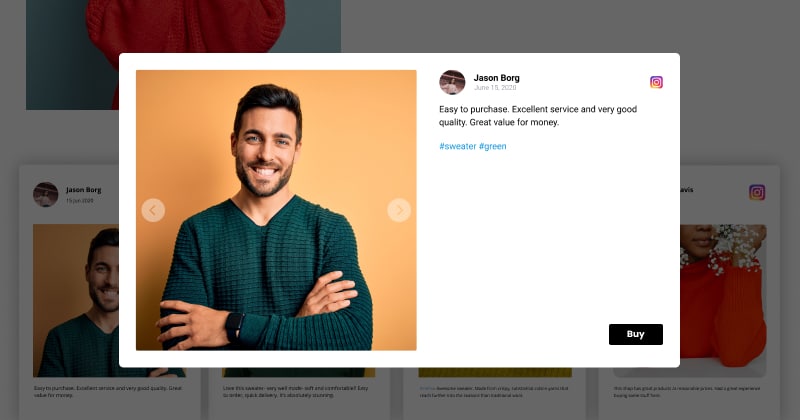 EmbedFeed is the most effective way to build stunning galleries out of your Instagram photos, media that go under certain Instagram hashtags or posts where you are mentioned.
To craft a splendid Instagram widget we offer you a variety of customization options available at your disposal with our Instagram Feed Generator.
Completely interactive layouts, fully adaptive interface that fits all devices, easy modification, and customization options are just a part of the EmbedFeed package.
Bring your Instagram feed on Wix with only a few clicks, and enjoy the boost in traffic and engagement!
Benefits for Wix websites
Improve the average time visitors spend on your website
Get higher user engagement level
Boost revenue by displaying social proof
Receive a higher reach for your Instagram strategy
Expand the number of your Instagram followers base
Instagram feed features for Wix
Installation or plugin maintenance are not needed
Compatible with all the Wix templates
Mobile-responsive widget
11 Instagram feed layouts that match any Wix design
A great number of ready to go options to customize your widget appearance
Advanced feed moderation – select the post you want to appear on your widget and sort them by priority
Custom CSS option for complete control over the widget design
Automatically sync the latest Instagram posts
Negative keywords option to ban posts with certain hashtags from showing on the widget
Shoppable Instagram widget with a variety of CTA buttons available
Multiple Instagram widgets on multiple Wix websites
Activate the Google Analytics option to track your progress
Option to craft a combined widget with other social media feeds (Facebook, Twitter, YouTube, Vimeo, TikTok) or create your own custom feed
How to embed Instagram feed on Wix
Creating stunning Instagram galleries on your Wix website can be done in less than a few minutes.
Follow the steps to add an Instagram feed to Wix and leverage your website experience, effortlessly.
Steps to embed an Instagram feed in Wix
Start your free trial for EmbedFeed and connect your Instagram account
Choose a type of Instagram feed (hashtag, mentions, account)
Customize or moderate your Instagram widget
Copy the top-right code
Log in to your Wix account and in dashboard select your website
Tap the 'Site Actions' button and select 'Edit Site'
Tap the plus (+) icon on the section where you want to embed
From the left menu, select  'HTML embed' and paste the provided code
Please note that once you display the Instagram Feed widget on your Wix site, you have full control over it, so you can transform the look and feel of the widget anytime you want using your EmbedFeed account.
If you need any assistance to craft the desired Instagram Feed widget for your Wix website, don't hesitate to reach out to us, and we will be delighted to help you create a supreme experience for your website visitors.
Start free trial
Show social media feeds on your website in seconds
All PRO features included Cancel any time