How many times you needed to share your creative Pinterest ideas with your website visitors, but you absolutely needed a developer to create a slider or masonry widget to fit your website design?
Luckily, EmbedSocial can help you upload your Pinterest stories in one single space, and provide you with tons of widgets to display them on any position on your website.
Thus, giving you more widget layouts to showcase your Story Pins.
Plus, you can combine them with other stories from Instagram or other manually uploaded photo stories or video stories.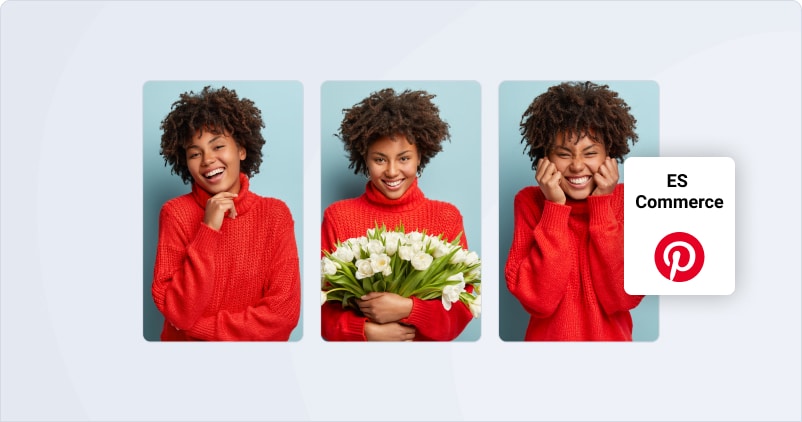 Benefits of Pinterest Story Pins widgets
Boosts engagement and stimulates more product page clicks
Increases the website traffic and conversions
Promotes your Pinterest account on your website
Turns website visitors into followers
Adds social media proof and shows your expertise on a field
Variety of Story Pin widgets
Note that you can embed Pinterest pins in a variety of widget layouts on any website.
Explore the ready-made templates to display your Pinterest widget with visual stories feed that will be perfect for showcasing your Pinterest collections.
Try the innovative AMP layout, check out Slider, Lightbox, Pop up, Column's widgets, and choose your favorite look!
Our team is constantly improving the design of the layouts so they can be a great fit for any website design. They work like a charm for mobile or desktop versions too.
Custom CSS editor for your Pinterest widget

We made our platform so friendly and flexible that you can change the entire functionality with uploading a simple CSS code.
Reshape the whole design of the widget to fit your desired look with our custom CSS option available for each widget.
How to embed Pinterest stories?
Follow these steps to start uploading your Story pins in EmbedSocial and create your first Pinterest stories widgets for your website:
Start your free trial for EmbedStories
Upload your Pinterest Story pins images and videos
Customize the layout and moderate the widget as wanted
Copy/paste the code to display the Pinterest Story on your website
Create multiple Pinterest widgets for multiple websites
Use the same account for multiple websites! 
The system is flexible and allows you to create as many widgets you need without limitations where you want to embed them, or on how many websites.
This is perfect for agencies or brands that might have multiple Pinterest accounts. Once you create one account you can basically create unlimited widgets that work on different websites you manage. 
How to embed Pinterest Stories for WordPress?
If your website builder is WordPress, we got your covered!
Our dedicated team has designed a friendly widget that will help you display your Pinterest widget with just a simple shortcode that you just need to copy and paste into the HTML section of your website builder.
Need help?
Frequently asked questions about Pinterest stories widgets
Have a specific question about the Pinterest stories widgets? Check the FAQ section below or click the bottom right chat icon and talk with us.
Yes, the system allows you to upload as many Pinterest pins as you want. Once you do this you can create as many widgets you need.

Please note: For now, you need to manually upload (or drag and drop) the Story Pins into the EmbedSocial platform. EmbedSocial is still waiting for an official API in order to enable a automatic sync with your Pinterest profile.

Currently, you have 5 templates for embedding your Pinterest story widgets, such as:

Slider
Lightbox
AMP
Popup
5 Column

Absolutely. You can play around with different templates and our custom CSS editor to make the desired widget that will best fit your website branding.

EmbedSocial widgets work with all major content management platforms and web builders, such as WordPress, Squarespace, PageCloud, Joomla, Wix, Weebly, Shopify, Magento, Open Cart. We also integrate with all platforms that provide an option to embed third-party iframes or javascript codes.
Yes! You are free to select the photos and videos you want to be shown in your widget. 

Yes! We recommend that. When creating the feed, there is an option to add custom 'Buy' buttons in your Pinterest Story Feed. Once clicked, your website visitors will be navigated to the checkout page where they can directly purchase the product.

Yes! Instagram is among the major social media platforms we are integrated with. This means that you can use EmbedStories to generate stories from Instagram and also upload Story Pins from Pinterest.

Unfortunately, yes. Your widget won't be displayed anymore on your website, but you can always change your mind and activate your account at any time you want. We are always here for you!
Browse all stories widgets