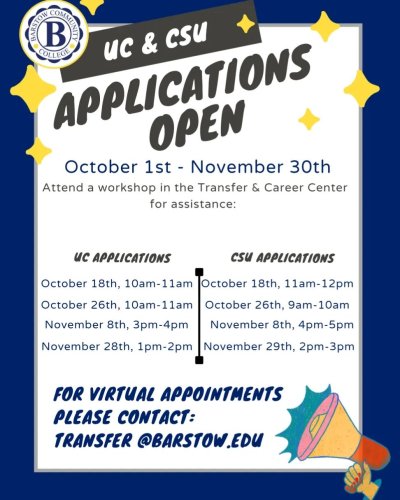 October 18, 2023
Today's location has changed to zoom! Join us virtually for assistance with your CSU or UC applicati...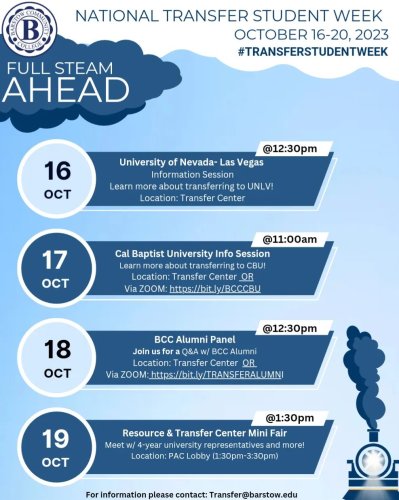 October 17, 2023
Join us tomorrow to hear about the transfer process from students just like you!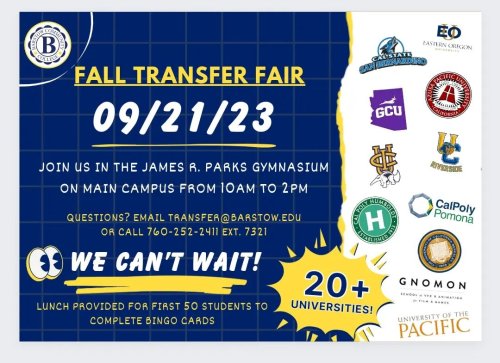 September 19, 2023
Join the Transfer Center 9/21/23 10am for our annual BCC Transfer Fair! Learn about your Transfer op...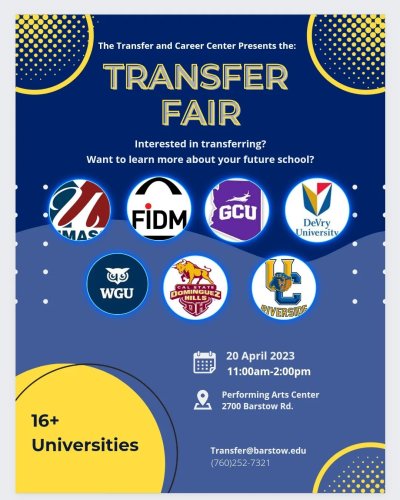 April 20, 2023
Join us today from 11am-2pm in the Performing Arts Center!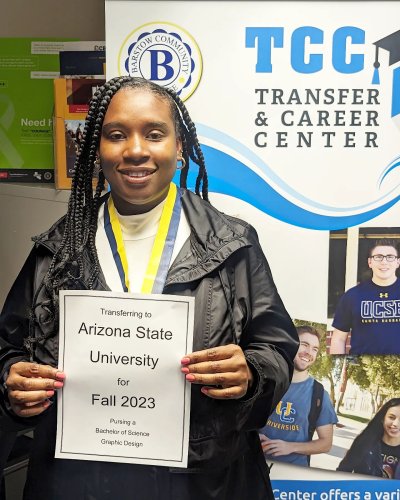 April 12, 2023
Join us in congratulating Arianna on her offer of acceptance to Arizona State University for Graphic...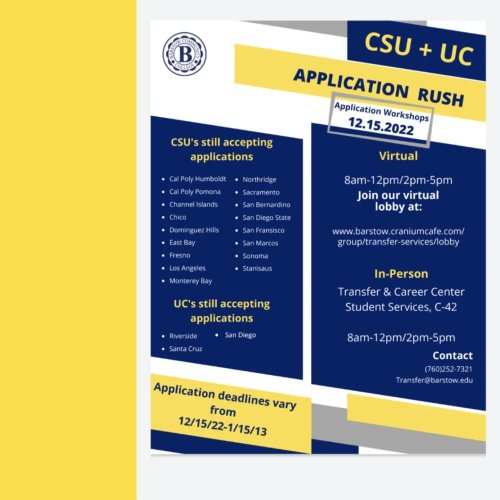 December 15, 2022
Today is the day!! Let us help you with your CSU or UC application before break! #bcctransfer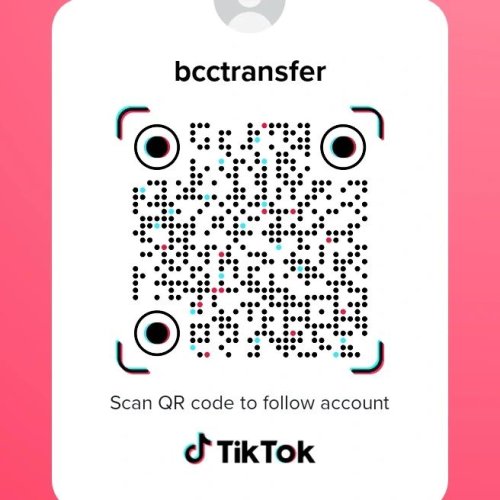 December 14, 2022
Go follow for great info!! #bcctransfer
December 14, 2022
Make sure you don't miss your deadline! Join us in-person or virtually for assistance! #bcctransfer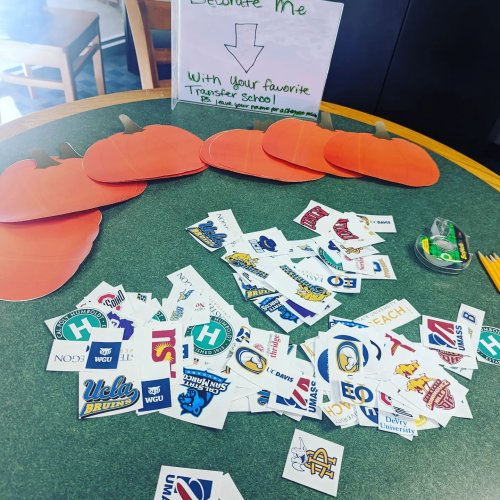 October 19, 2022
Don't forget to come decorate your pumpkins for a chance to win BCC swag!!!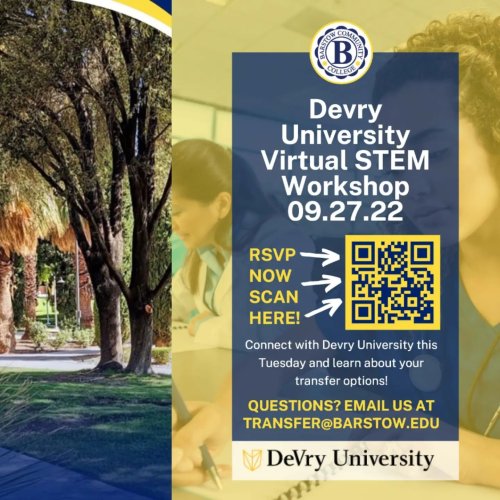 September 27, 2022
RSVP to join this awesome STEM workshop #bcctransfer#devry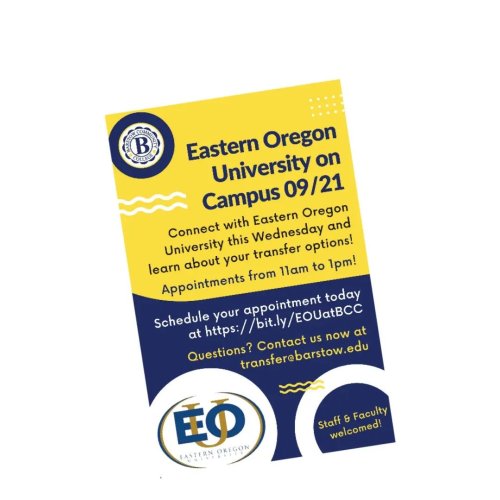 September 21, 2022
Make your appointment today!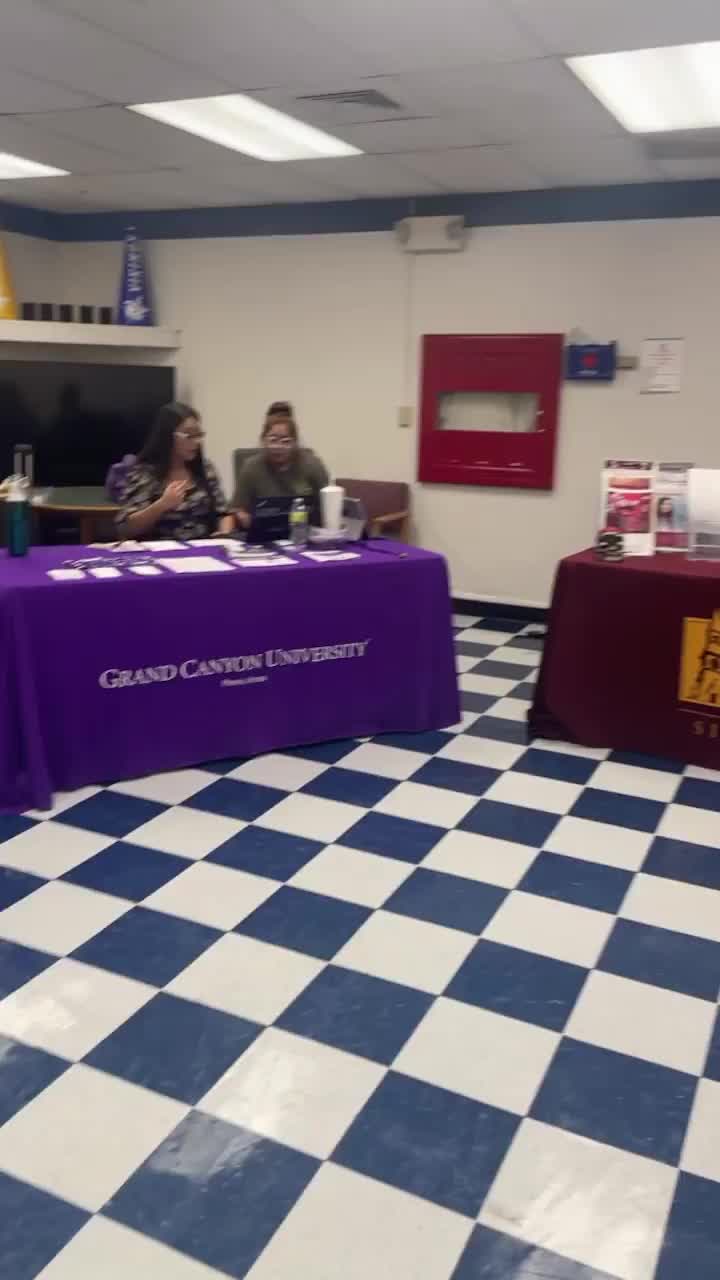 August 18, 2022
Come see Grand Canyon University and Park University in the Game Room at #BCC and pick up an ice cre...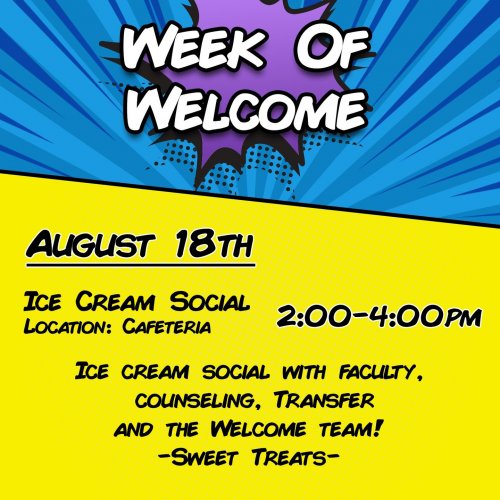 August 17, 2022
Wear your college tees (current school or GOAL school) tomorrow 8/18 and send your photo to events@b...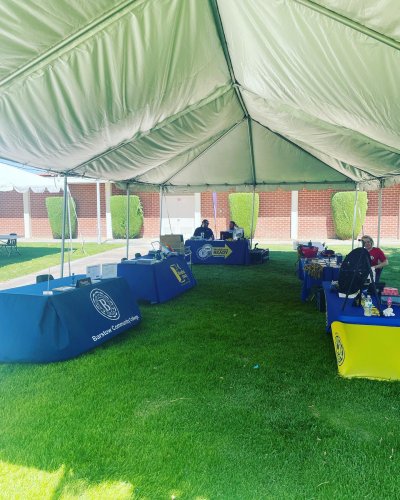 August 17, 2022
Mini resource fair happening TODAY (8/17) from 11a-1p!! Come see us!! 📚 #BCC #Transfer #Vikings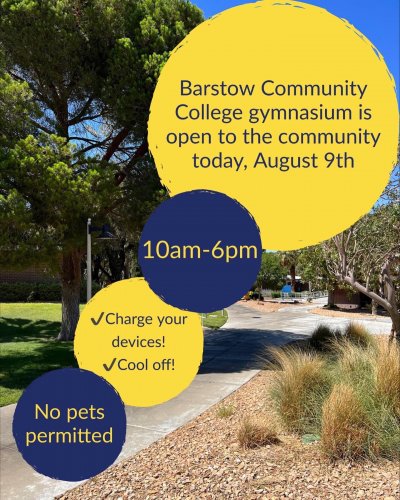 August 09, 2022
BCC is open to the public - come cool off and charge your devices until 6p! #BCC #Vikings