How to Embed Instagram Feed on Your Website for Free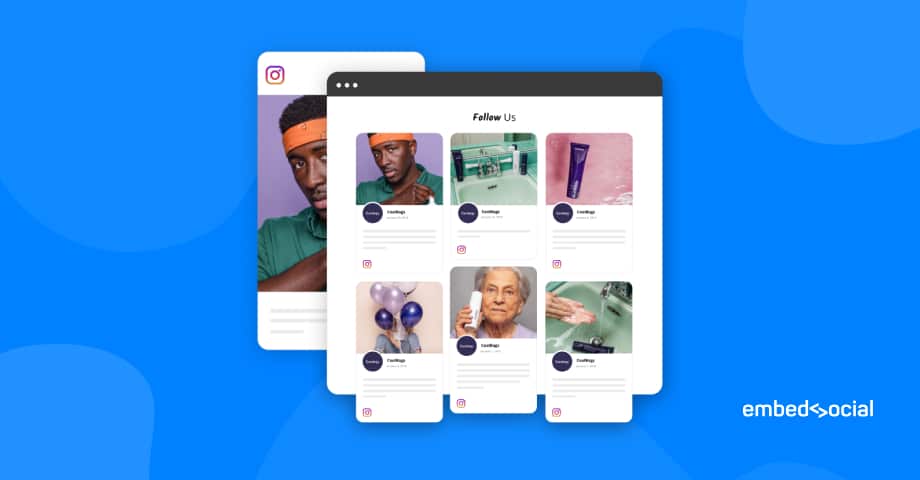 In this post, we will show you how to use our Free Instagram widget for Instagram Feeds and Albums.
This simple widget can fetch your Instagram photos and display them on any website with one line of code.
Just imagine the time you will save to showcase the same photos automatically on your website. No more cropping, hosting and optimizing of your website galleries.
The free version of EmbedAlbum solves this problem immediately. It can fetch your Instagram photos and one line of code will showcase your entire Instagram feed on any website.
Cool, right?
Let me show you how to embed your Instagram feed on your website, right now.
Here is how to embed Instagram Feed for free
First, click here to create a free account, and follow the steps below:
Click 'Instagram Albums'
Click 'Connect with Instagram'


Once you connect your account, the system will display the Instagram accounts that you manage, and you will be able to select the account for where you want to generate posts and create a feed.
Paste the code into the body section of your website.
That's it.
Visit the demos section to check all possible options that you can do with EmbedAlbum.
Embed Instagram Feed Like a PRO
If you need professional settings or more options to customize or change the layouts of your feed, check EmbedAlbum PRO version features.
As a social media aggregator provides it provides a variety of features, such as:
Custom CSS – apply your own CSS and make the feed fit entirely to your brand
Pre-Made layouts – use grids, sliders or carousels
Mobile friendly and fully responsive
Buy buttons – option to make the Instagram feed shoppable
If you want to check all this option in action, follow the links below of the live demos:
Hope this widget will help you to extend the reach of your Instagram activity beyond Instagram's mobile app.
And for any additional questions please feel free to contact us.
Embed Instagram Album [PRO]
Tool for all your social media photos.