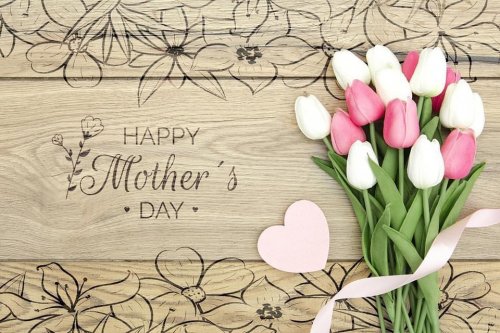 May 09, 2022
Happy Mother's Day from the LaSalle team!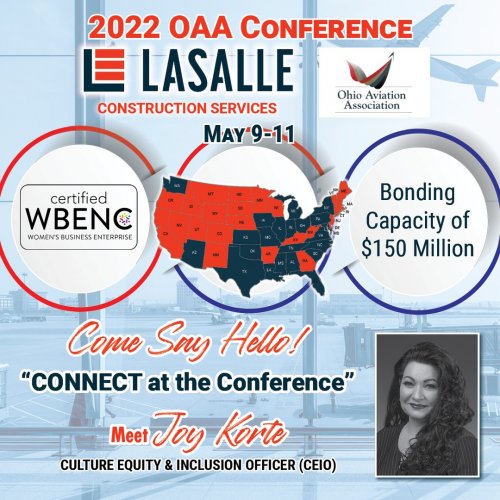 May 06, 2022
Looking forward to seeing our Aviation partners and colleagues next week in Columbus! Message us to...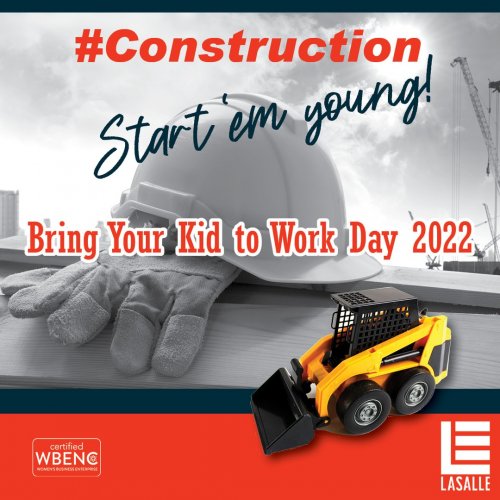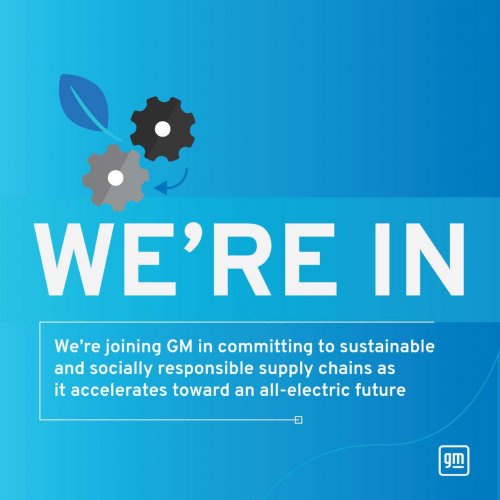 April 25, 2022
As a General Motors (generalmotors) supplier, we're proud to share the company's vision of a collabo...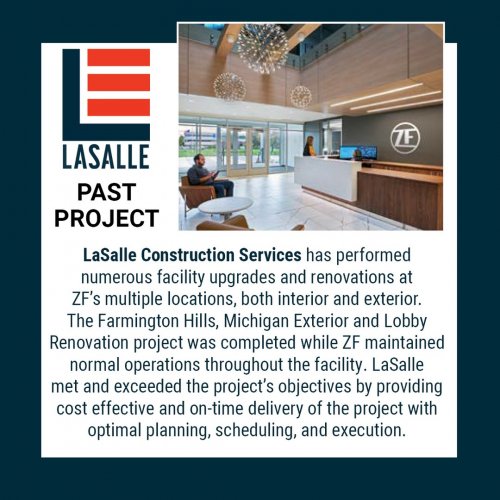 April 25, 2022
#construction #detroit #contractor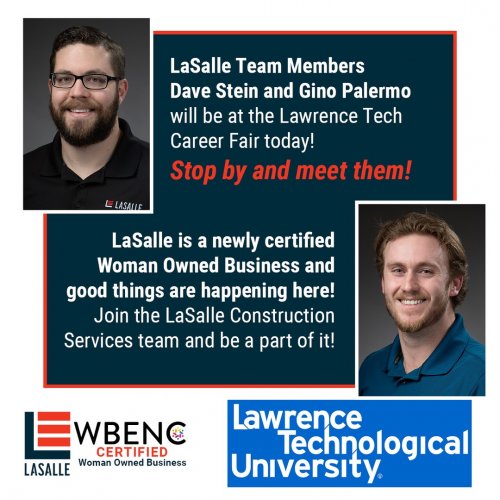 April 21, 2022
Come meet members of the LaSalle team today at the Lawrence Tech Career Fair! Learn more about our c...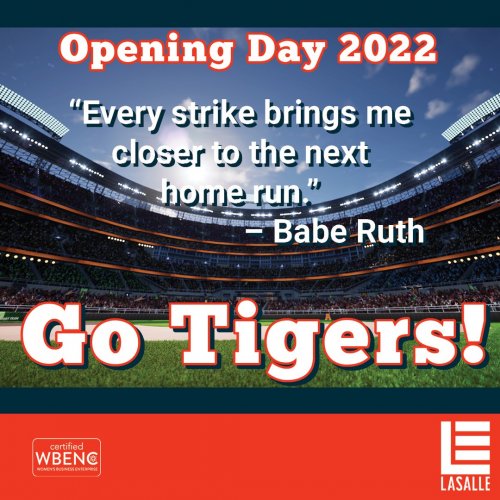 April 08, 2022
Happy Opening Day from the LaSalle team! #detroit #tigers #construction #wbe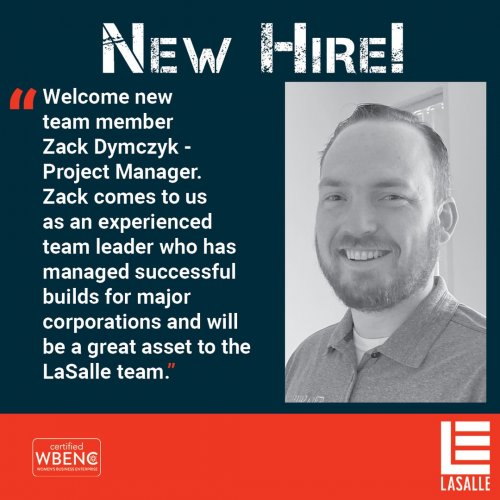 April 07, 2022
LASALLE CONSTRUCTION - WOMAN OWNED BUSINESS Please help us welcome our newest team member – Zack Dym...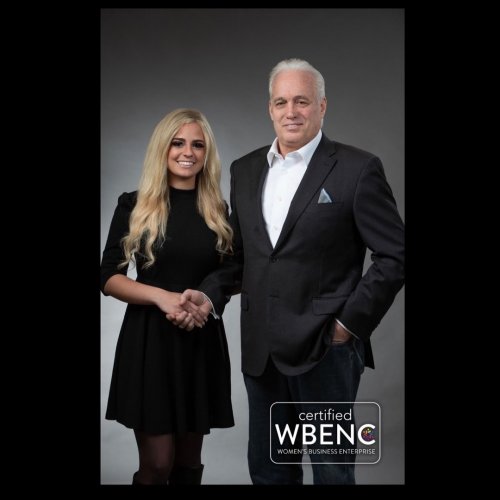 April 05, 2022
BUILDING TOGETHER - GENERATIONS OF OWNERSHIP. LaSalle is proud to have Vinnie Palermo step into posi...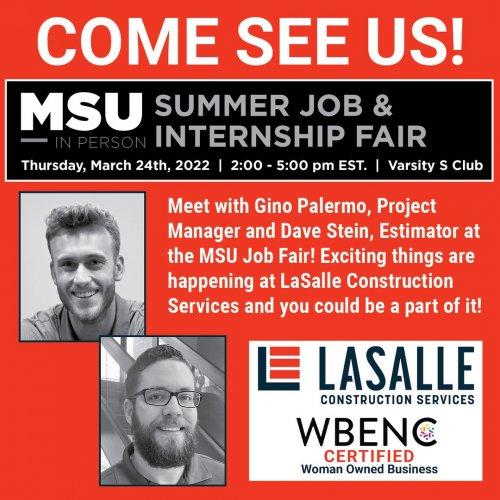 March 23, 2022
LaSalle will be attending the MSU Summer Job and Internship Fair tomorrow from 2:00pm-5:00pm. Stop b...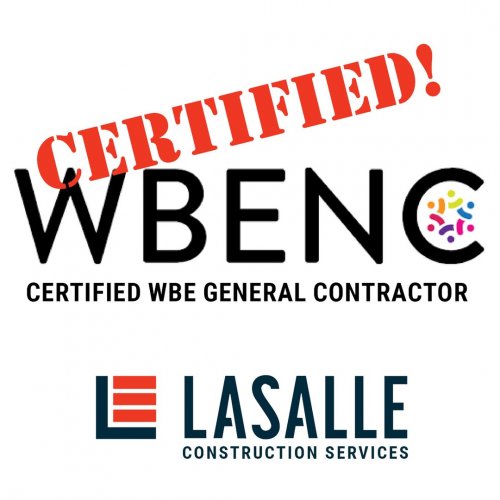 March 23, 2022
LaSalle is thrilled to announce that we are now a certified and nationally recognized Women's Busine...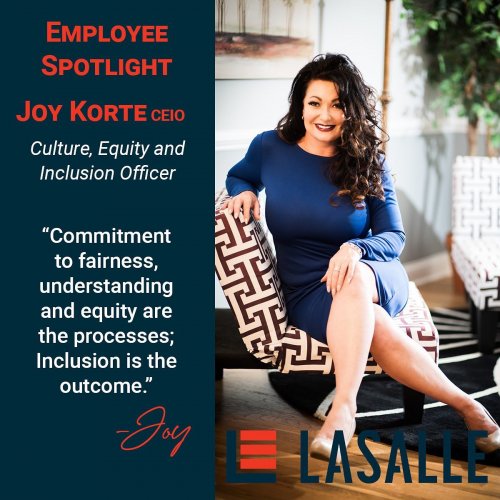 March 14, 2022
Working hard with heart to create the kind of environment that welcomes and enables EVERYONE to achi...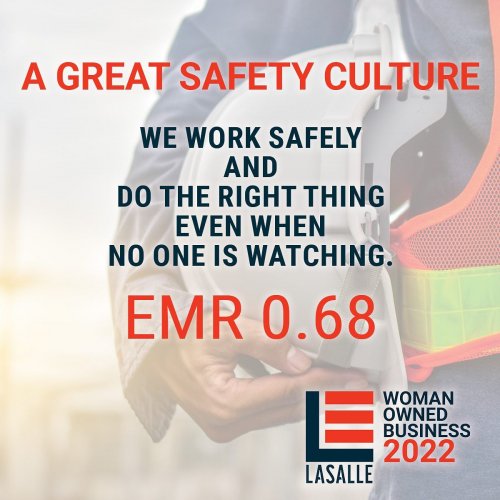 March 14, 2022
DEDICATED TO SAFETY AND EXCELLENCE. We are so proud of our team and our exemplary safety record. #sa...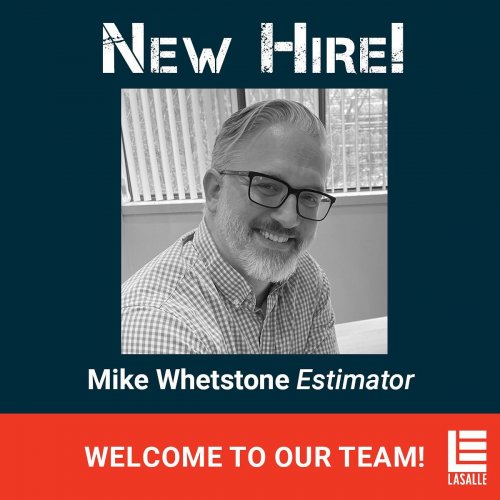 March 07, 2022
Announcing and introducing Mike Whetstone - Estimator, to the LaSalle Team! Welcome Mike! #construc...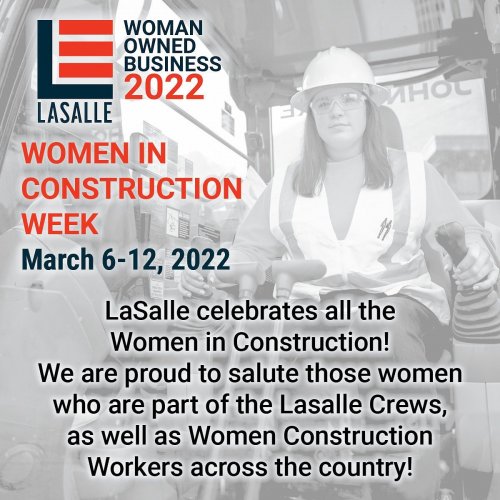 March 07, 2022
Honoring the growing role of women in the industry. #womenempowerment #womenintheworkplace #detroitc...