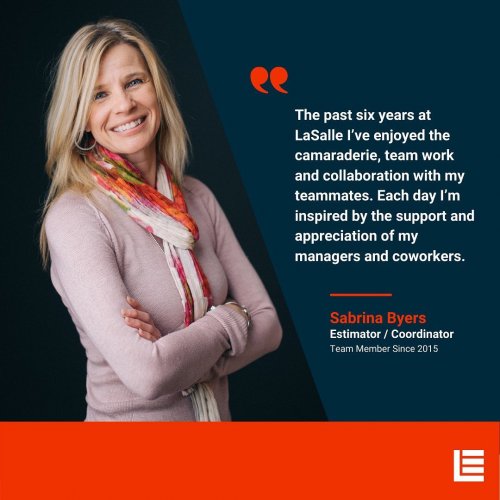 February 05, 2021
6 years with LaSalle! Check out what Sabrina Byers has to say about her time with us so far. Congrat...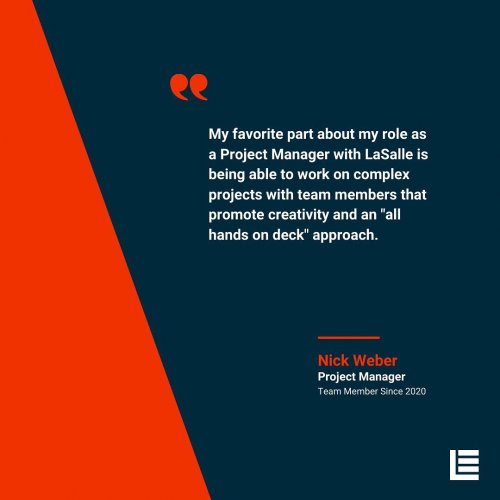 February 03, 2021
One year with LaSalle. Here is what Nick Weber has to say about his role as a Project Manager: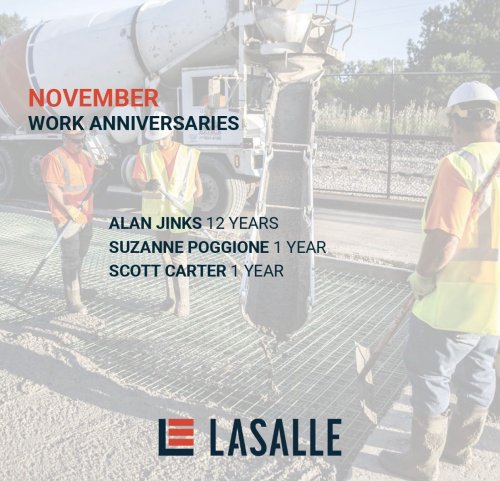 November 10, 2020
Join us in celebrating our team members with November work anniversaries! Thank you for all you've d...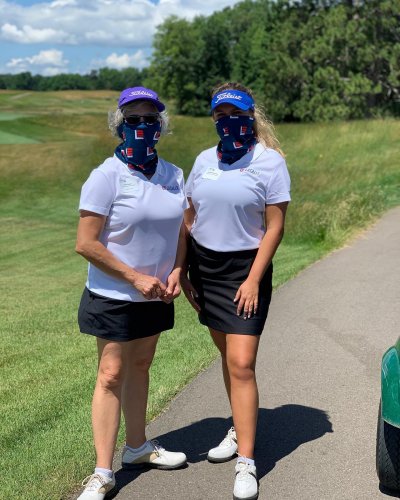 July 14, 2020
Thank you crewdetroit for having us at the CREW Detroit Golf Social yesterday. It was great getting ...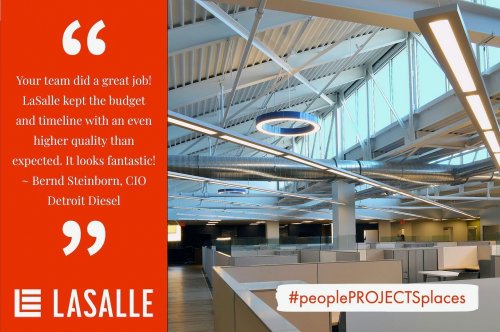 May 29, 2020
Impossible timelines made possible. That's what they say about LaSalle Construction Services. #peopl...