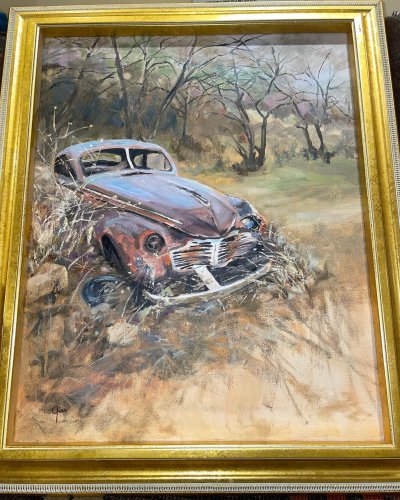 March 05, 2022
New additions from Gisa Krueger. Also we have another SALE. Water Lilies are on sale from $750 to $4...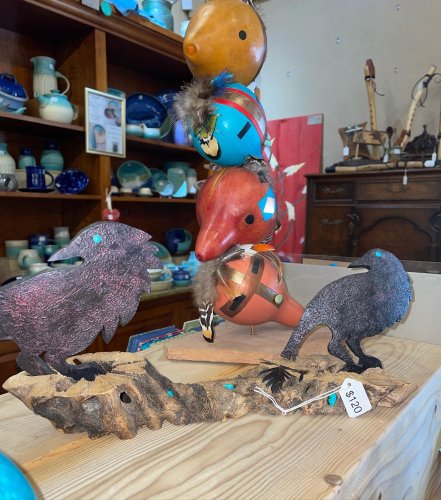 March 04, 2022
Diane West has brought in some beautiful pieces today. These are ethically researched and crafted go...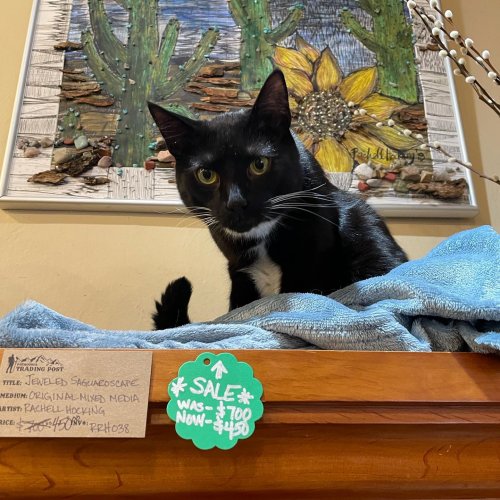 March 04, 2022
HAPPY FRIDAY! OREO is in the house! Zach Farley has brought in some new flutes with the cutest dev...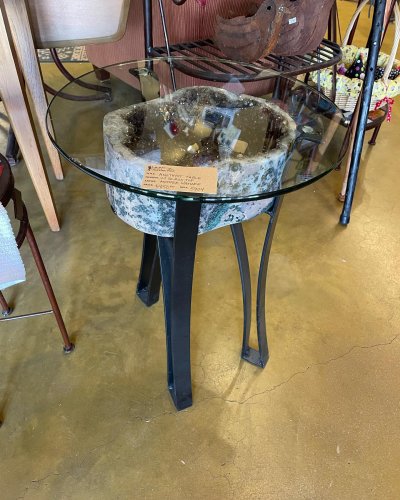 March 03, 2022
It's a beautiful 70 something degree day today and it's the perfect time to come in!! We got glass b...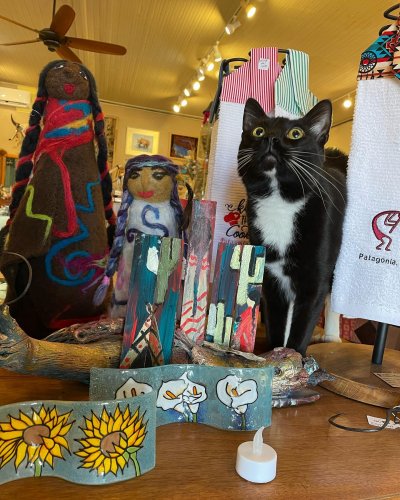 February 27, 2022
You asked and we RESPONDED. Oreo is IN THE HOUSE!! Come one, come all, come soon!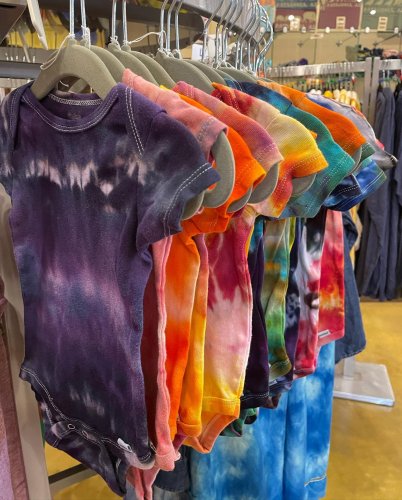 February 26, 2022
I felt like these deserved another post. Dawn of Hippie Chicks Designs just brought in a whole new s...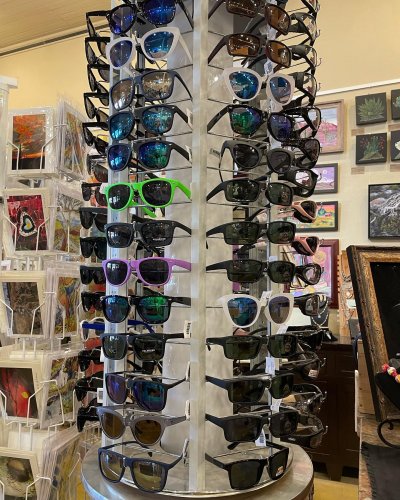 February 26, 2022
Check this out! All sunglasses, now just $12, no matter the style, no matter the color. We have some...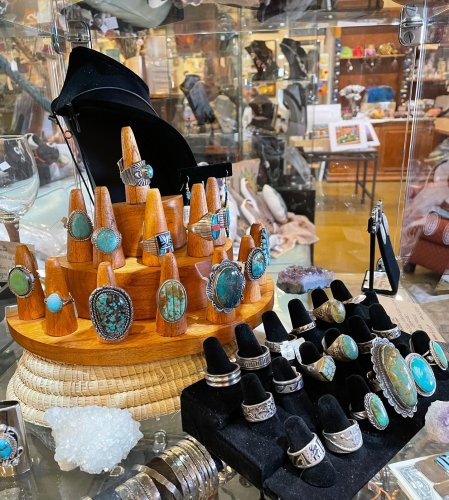 February 25, 2022
Have you stopped by to see what we picked up from the gem show??? It wasn't JUST geode cathedrals; w...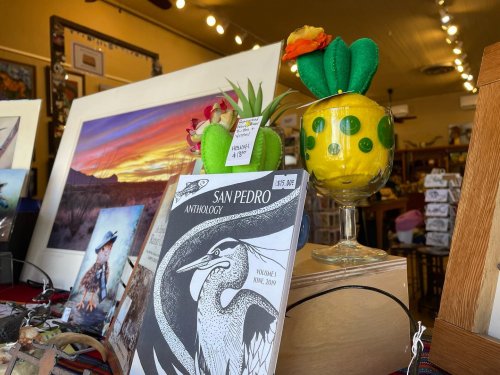 February 24, 2022
Birding season is right upon us and we've got so many guides for your birding adventures. Not to men...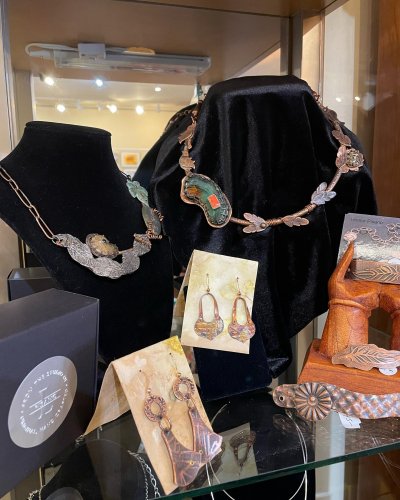 February 20, 2022
Good morning! Another jewelry artist is on display today; Leonor Pisano. Leonor has focused on makin...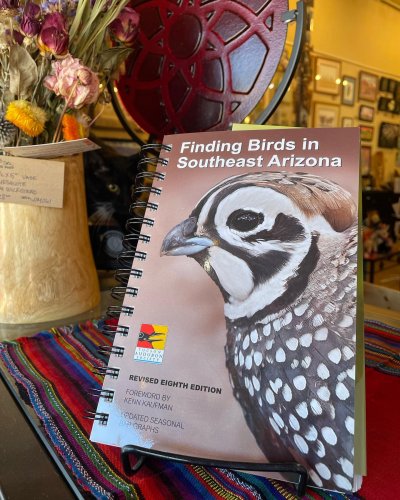 February 19, 2022
Finding Birds in Southeast Arizona is now back in stock, birders!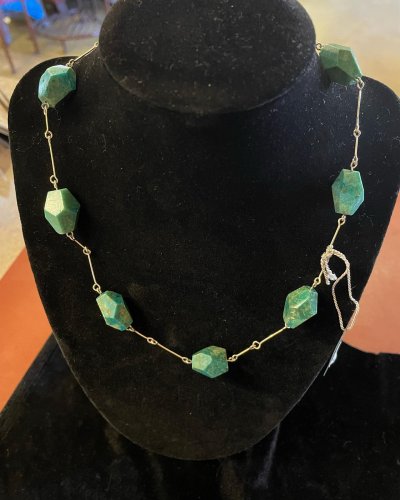 February 19, 2022
Good morning everyone! Today, I am showcasing Celest Michelotti's jewelry. A little about Celest: A...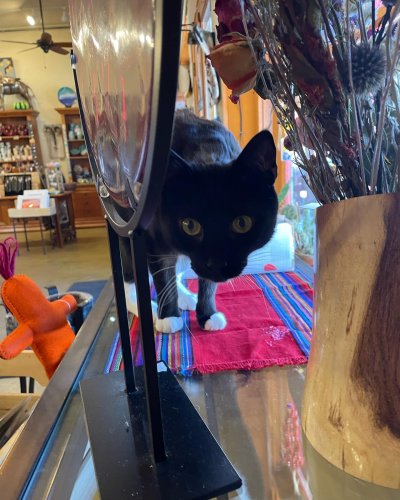 February 18, 2022
Oreo has joined us in the house today! Come by and say hi!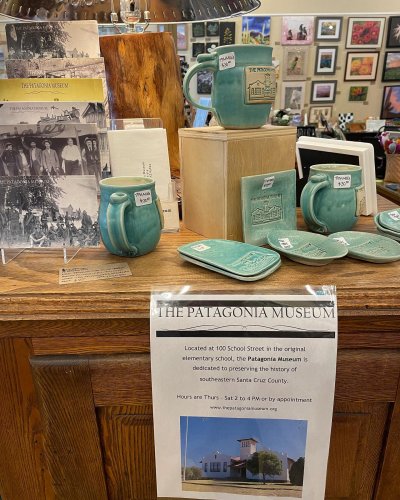 February 18, 2022
Today is a good day to visit the Patagonia Museum! Located at 100 School Street in Patagonia, this i...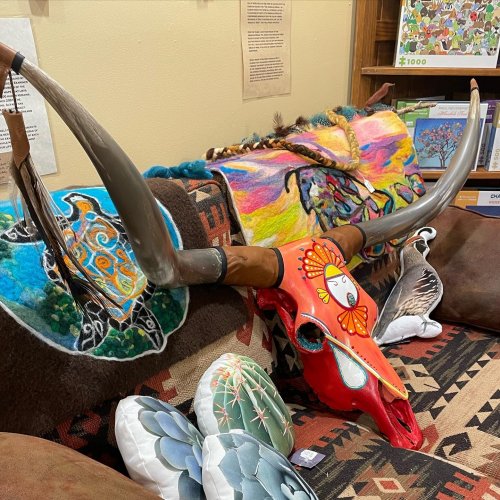 February 17, 2022
Take a look at something fascinating; Vanessa Martin's longhorn. These is our most recent acquisitio...