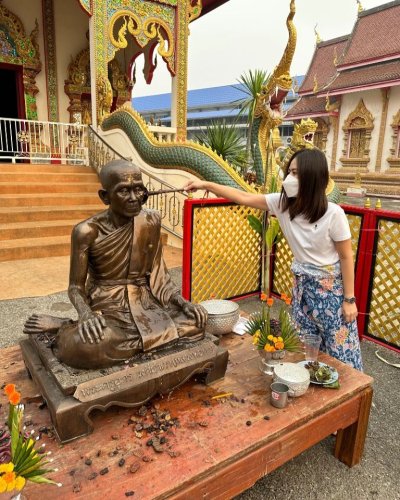 April 24, 2023
What's one of the coolest things about being an international company? That we can get to know some ...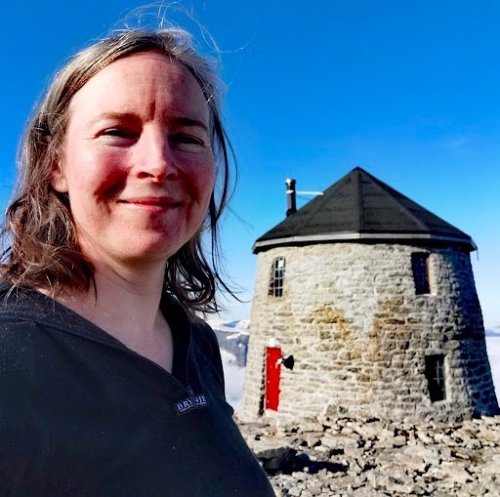 April 18, 2023
Today we would like to introduce you Cathrine - our Project Architect, who's working onsite in Norwa...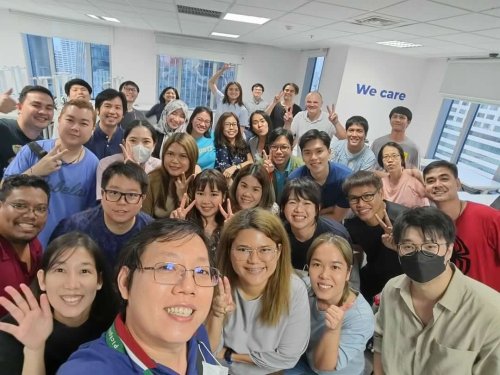 March 29, 2023
(🎶 'Time to say goodbye' playing in the background…) That was the last day in our foregoing office ...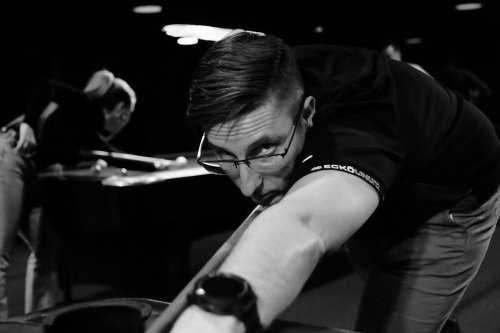 March 03, 2023
Masters of PIM by day. Masters of billiards and (eating) good food by Friday night😎🍕🍛 #bluestonepi...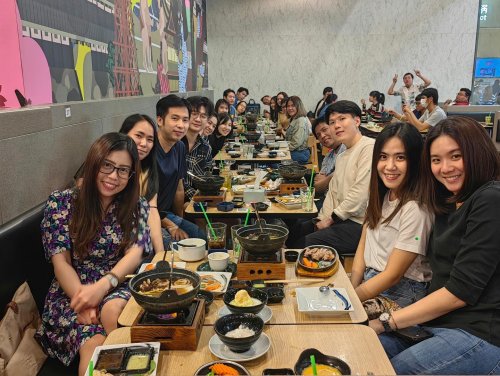 February 22, 2023
- Please rate this company and dinner on a scale of 1-10. - Definitely, 20. The Bluestone Thailand ...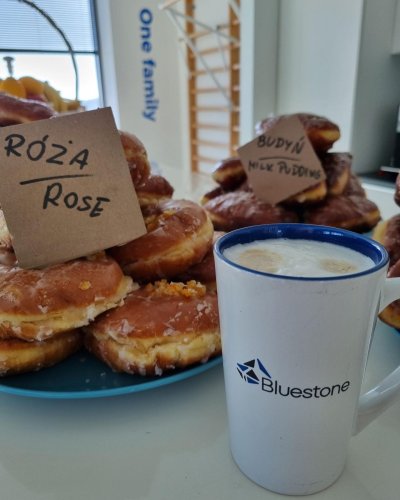 February 16, 2023
Some say it is one of the most important Polish traditions. A day when all diets stand aside and yo...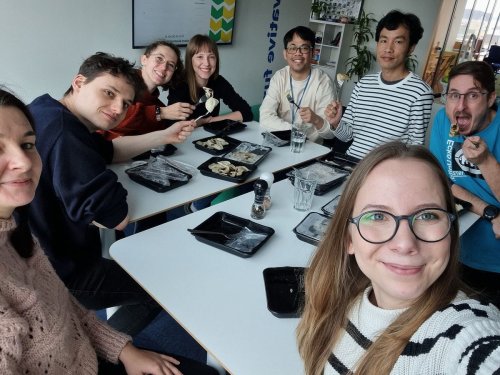 February 08, 2023
This week our team in Gdansk welcomed lovely guests - Chanatorn and Weera from Bluestone Thailand 🤩 ...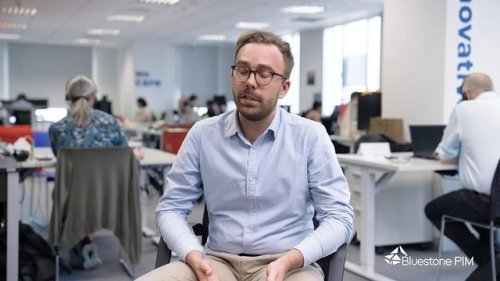 February 01, 2023
Thichaporn, Łukasz, Fredrik, and Lars live in different countries, but they all work for the same di...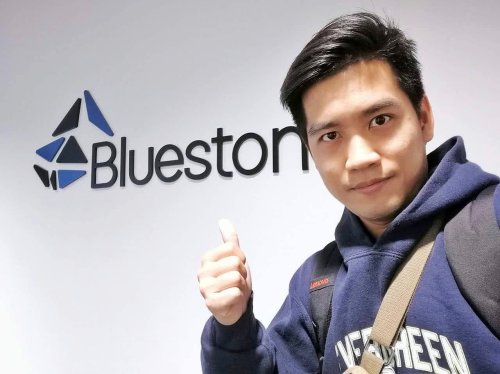 January 24, 2023
Hey! Happy Tuesday, everyone! ☀ Today is a perfect day to meet Pongsakorn (Auiz), our Senior System...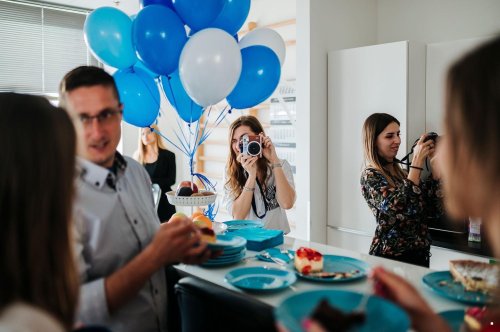 January 16, 2023
Blue Monday? Not in Bluestone 💙 We prefer Biscuit Monday or Brownie Monday, or other types of nice a...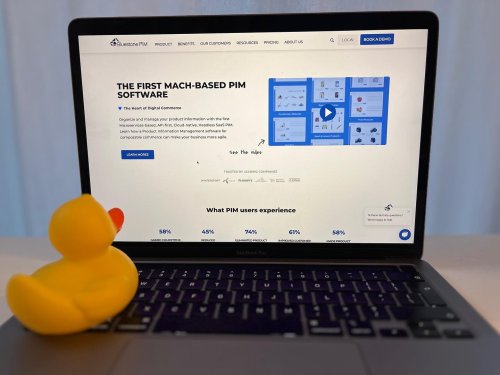 January 13, 2023
Hey developers all around the world, happy Rubber Duck Day! Let your code be self-explanatory and ha...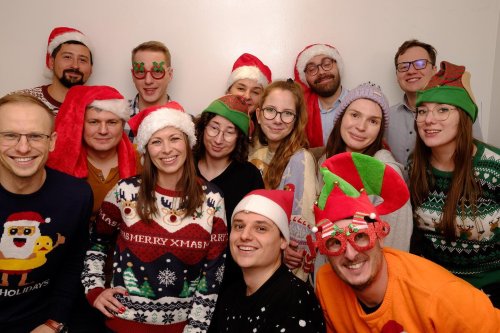 December 23, 2022
Santa came to give gifts, the elves knitted 🧶, and gingerbreads turned into works of art… Here are s...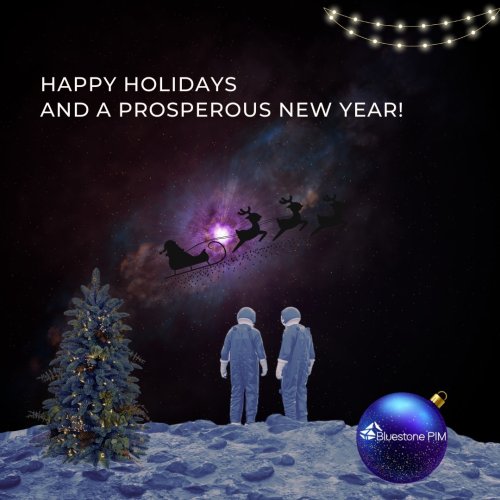 December 20, 2022
For many, it's almost a final countdown to well-deserved time off and holiday celebrations 🎄 It's al...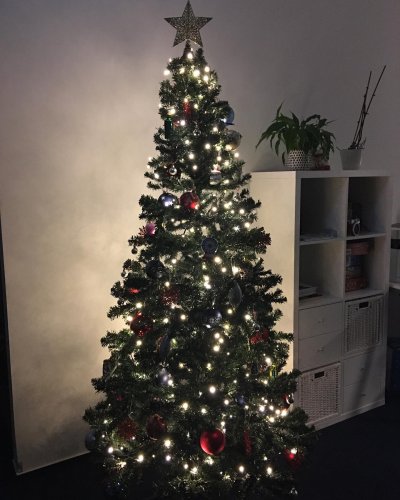 December 16, 2022
The preparations for Christmas in all Bluestone offices (in Bangkok, Gdansk and Tønsberg) are in ful...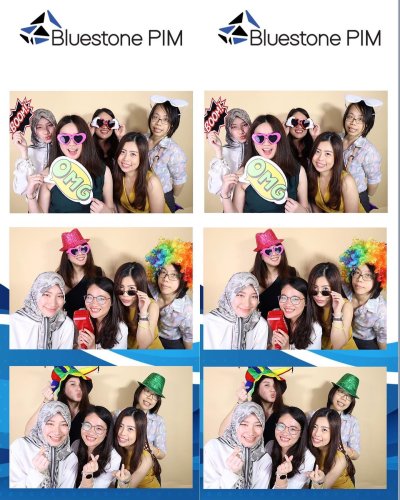 November 29, 2022
"One night in Bangkok and the world's your oyster" 🎶 Before Bluestonians from Europe set off on thei...