November 25, 2023
Phyllis Klosterman will be demonstrating her bobbin lace making at 10 today and she'll be here howev...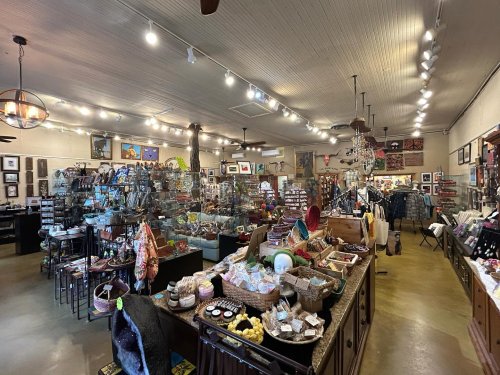 November 24, 2023
Happy Turkey Hangover Day. We're open early for the Art Walk and it's going to be a beautiful day. 4...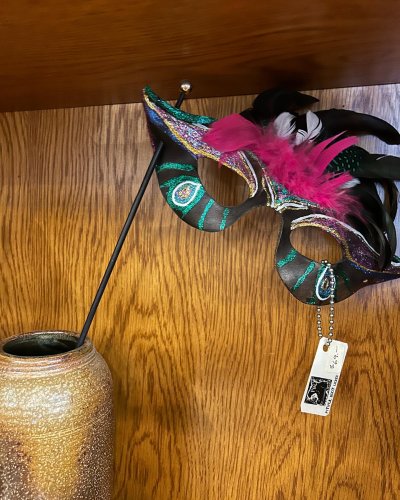 October 28, 2023
The PARA masked Gala is tonight and we still have some of Cindy Mohr's masks available!! If you need...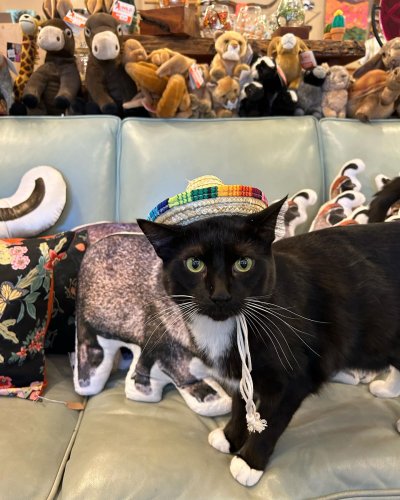 October 27, 2023
Oreo is in the house in his beautiful sombrero. He's waiting for all the pets! #patagoniatradingpo...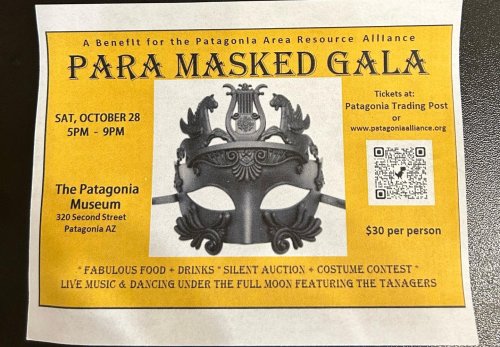 October 24, 2023
Hey Everyone!!! Only 4 more days until the PARA MASKED GALA! But you can still get your tickets righ...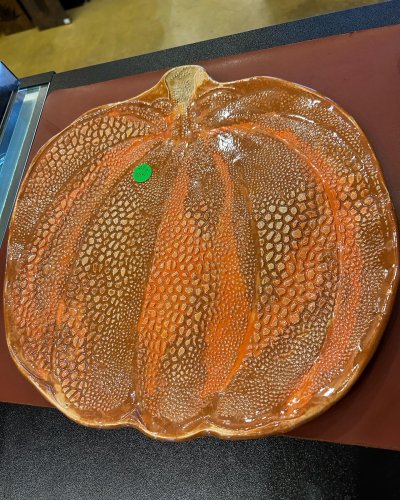 October 21, 2023
Kathy Maynard of the Vail area has delivered some more of her wonderful and creative pottery! Lots o...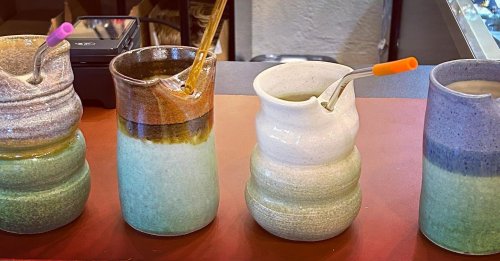 October 18, 2023
***NEW PRODUCT ALERT*** Look 👀 at these amazing new tumblers from Martha Kelly at Patagonia's own Sh...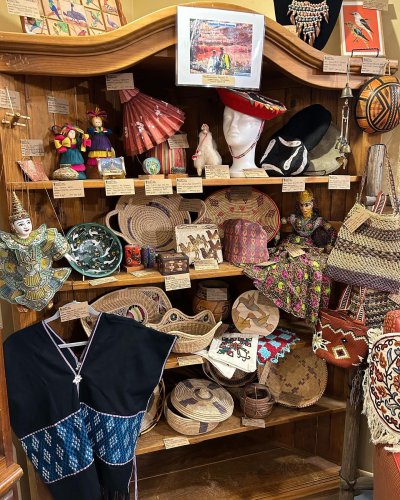 October 13, 2023
Patagonia's 2023 Fall Market is upon us and we will have our doors open for you! Here are some featu...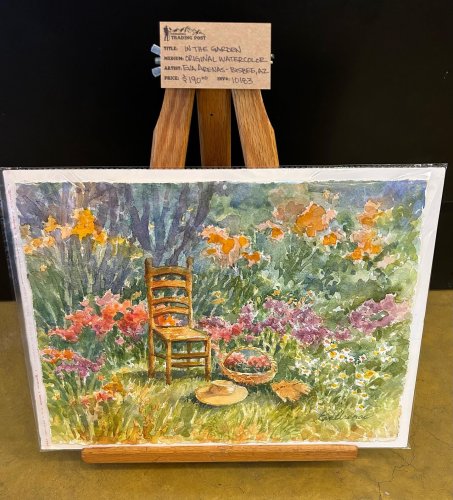 October 09, 2023
Good Morning 🌞 We have a special treat for you all today…. It's a case of someone's loss, is your g...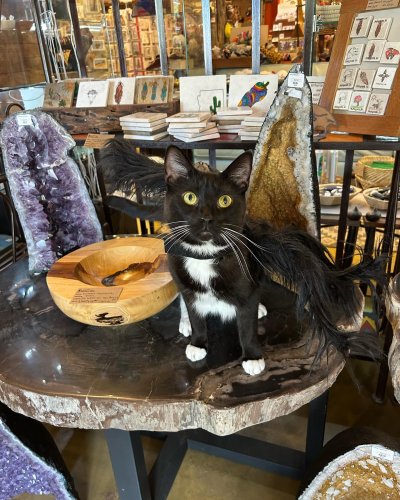 October 07, 2023
Oreo is in the house today! Come say hi! Sonoita local, Doris Rusch, brought us something new and c...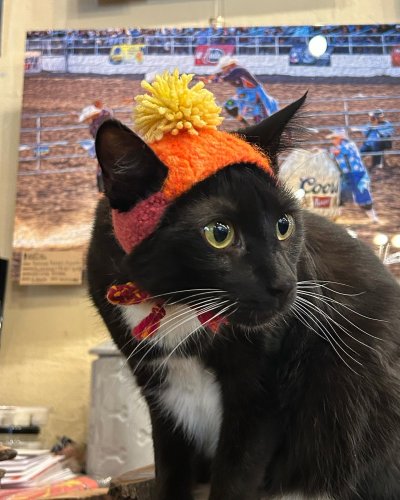 October 02, 2023
Fall is in the air! Oreo is in the house today ready to help you find the perfect gifts! #shoplocal ...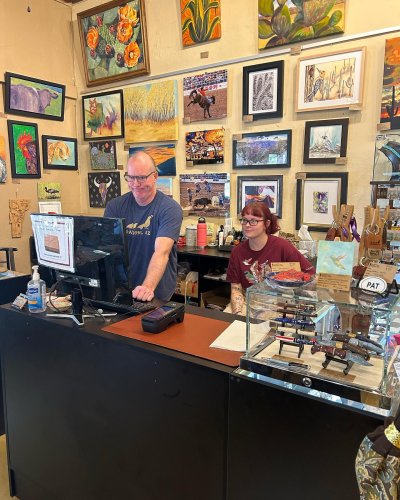 September 24, 2023
Good Morning! It's a beautiful day here in the Sky Islands! Some good news to report… We had to swit...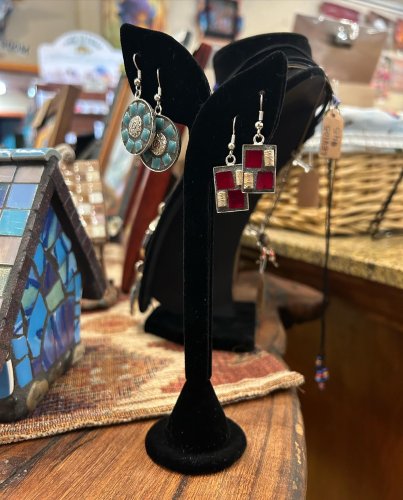 September 15, 2023
Local Patagonian, Linda Evans, has updated her inventory! She brought new micro mosaic earrings and ...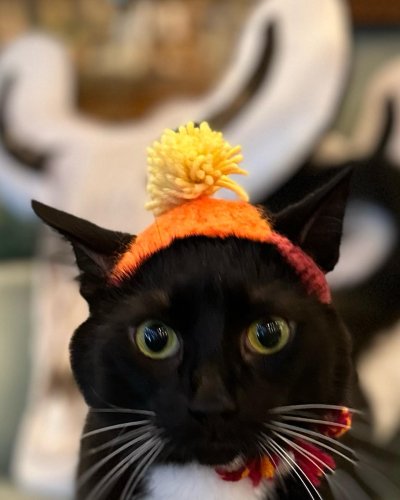 September 13, 2023
Lots of customers were asking for Oreo yesterday so he came down to the store today! Lots of wonderf...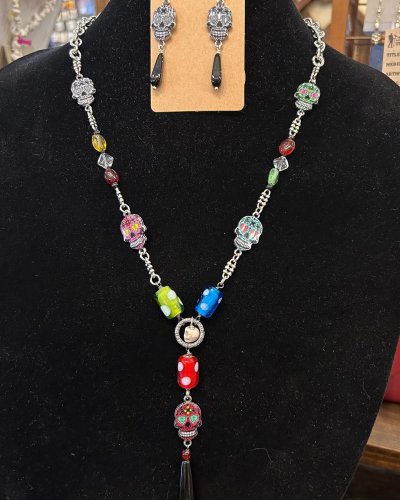 September 11, 2023
Good Afternoon, Everyone! You wouldn't know it by the temperature (90), but Autumn is on its way. A ...