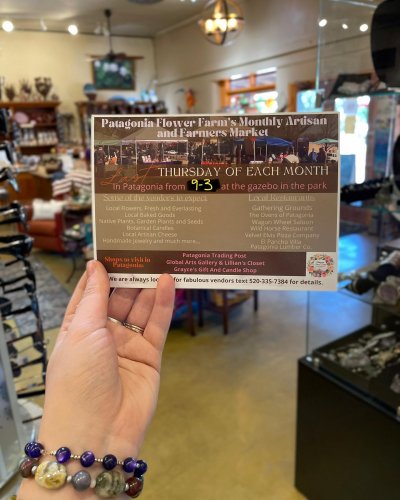 May 26, 2022
It's that time!! Follow Patagonia Flower Farm for the MOST information, but today is the last Thursd...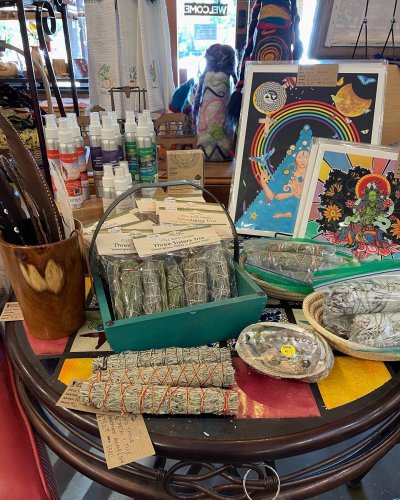 May 21, 2022
We have restocked our "smudging table" thanks to our vendor: Full Moon Farms LLC. We have ALL NEW de...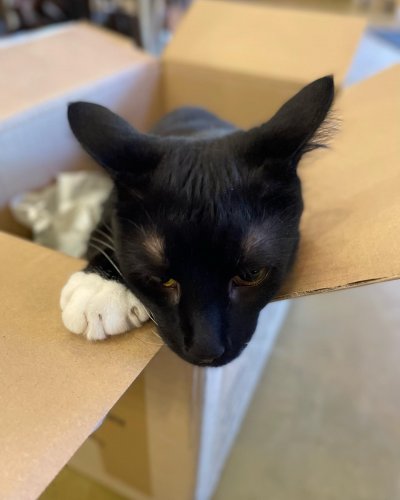 May 20, 2022
Oreo and his mittens are hanging out with me today, and you can be a part of it! Hope to see you soo...
May 19, 2022
New jewelry additions from The Littles up in Apache Junction. Beautiful White Buffalo rings and earr...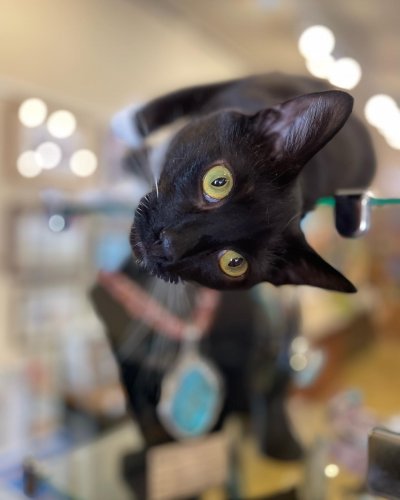 May 15, 2022
Are you an Oreo fan? Because he is HERE. Come see him today!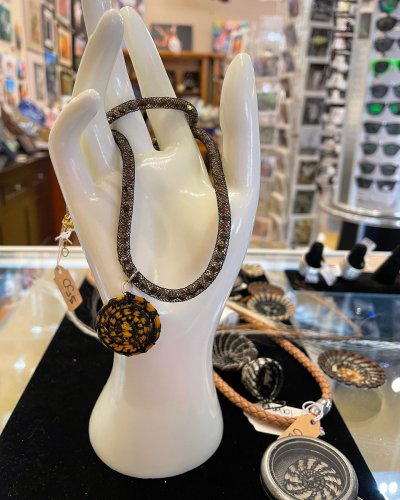 May 14, 2022
If you are familiar with Tohono O'Odham basket weaving, these make look familiar to you. Basket weav...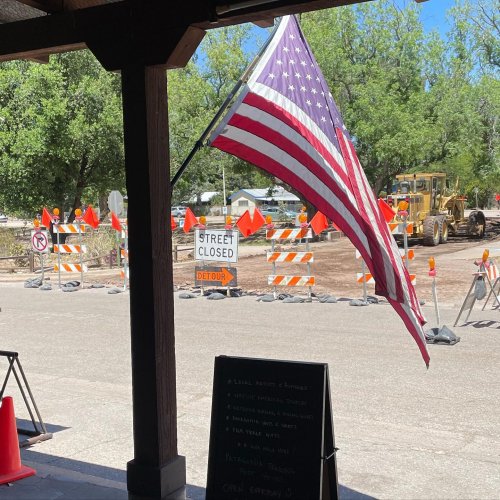 May 12, 2022
This will be my view for the next couple of weeks and you can enjoy it too, just come pay us a visit...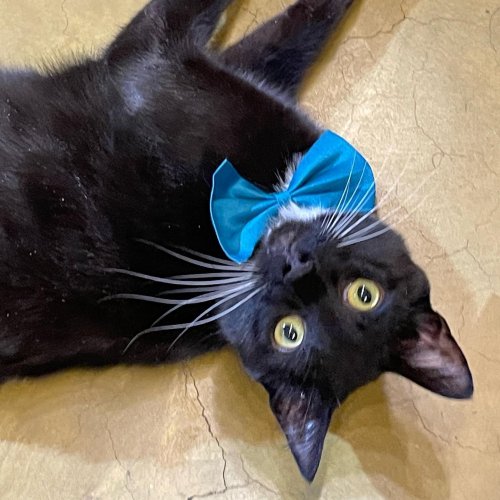 May 10, 2022
Ready, set, MEOW! Oreo is paying us a visit today. He's waiting for YOU to come say hi. #patagoniatr...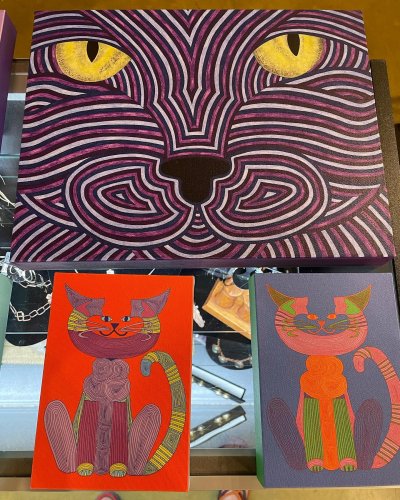 May 08, 2022
Meet C-Cat Designs by Becky Zimmerman. As you know, we are cat people here at The Patagonia Trading ...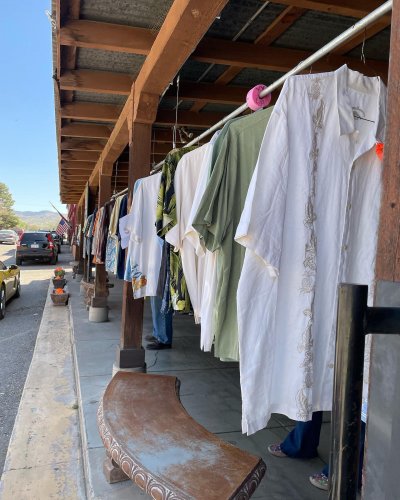 May 07, 2022
Last day of the Hawaiian shirt sale AND the K-PUP Luau is tonight at Cady Hall.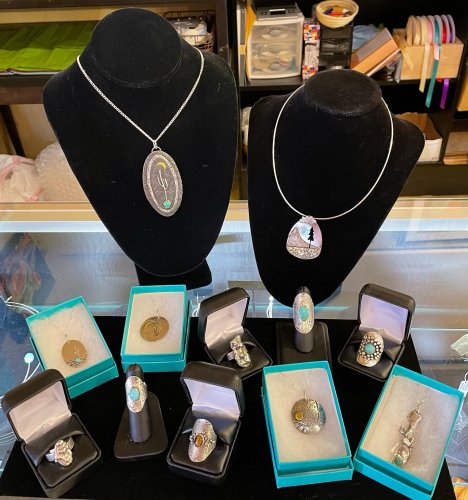 May 07, 2022
Bob Haydocy has handcrafted these beautiful pieces of jewelry for us! They are extremely reasonable ...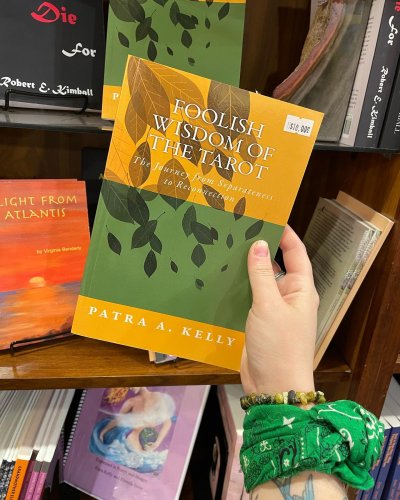 May 06, 2022
Good morning! Mothers Day is on Sunday, but also I thought it would be beneficial to share some of t...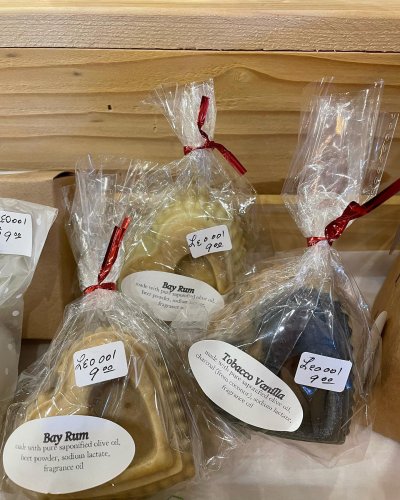 May 05, 2022
Toni Leo brought in some new products for us all! Body sugar scrub, and some fun shaped soaps! Www....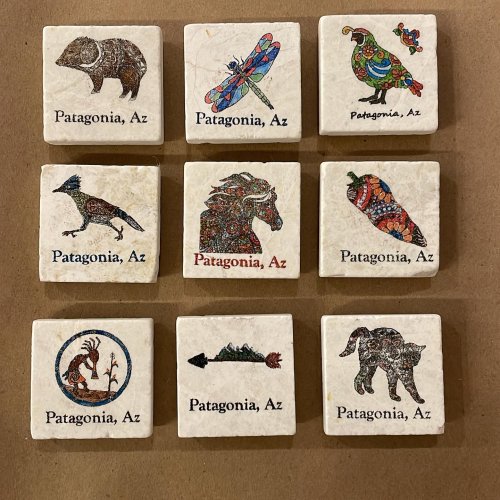 May 02, 2022
New Patagonia magnets!!! Darlene Krueger just dropped these off today. Only $10 each! #patagoniaaz #...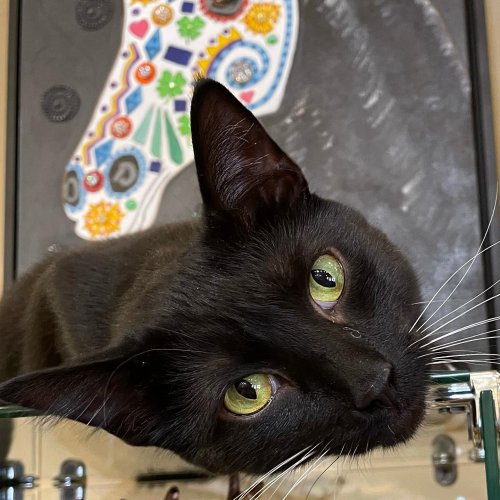 May 02, 2022
Oreo sez , " Where are all the hoomans?" It's a beautiful day in Patagonia. Come by to say hi to Ore...